BD350 Blu-ray disc player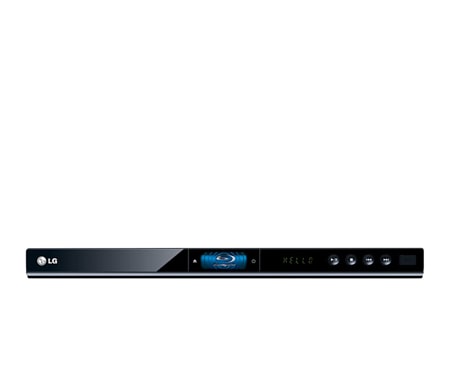 Key Features
Professional Audio Enhancement
High Definition Picture Quality
Quick Responds
Full HD 1080p
BD350 Blu-ray disc player
Professional Audio Enhancement
It supports the latest advanced digital audio formats, Dolby True HD and DTS-HD MA Essential. Dolby True HD is an advanced lossless multi-channel audio codec developed for high-definition home-entertainment equipment, delivering sound that is bit-for-bit identical to the studio master. DTS-HD MA Essential provides the highest quality multi-channel sound possible. Movies comes alive with sound as life like as the picture and music as real as a live performance.
High Definition Picture Quality
It supports perfect 1080p resolution. By utilizing HDMI 1.3, it is Deep Colour ready, which means it can reproduce images with 12-bit, 4,096-step gradation. You can enjoy exceptionally rich, natural looking colours, with smooth, detailed gradation and minimal colour banding.
Quick Responds
With Express Reaction Mode, it takes only 18 sec to boot the sets from under 1 watt power consumption. Furthermore, you can insert a disc right after power-on. LG's Express Reaction allows inserting tile while booting the sets simultaneously.
Full HD 1080p
Ordinary broadcast or DVD discs provides 576x480p pixels, The newest HDTVs can display 1920x1080p. LGs Full HD UP-Scaling Function solves this problem. This function converts SD signal into 1080p signal that provides high resolution images.
USB Plus
USB Plus function enables playing JPEG, MP3, WMA and Divx video through USB 2.0 Memory slot.
General Specifications

| | |
| --- | --- |
| Blu-ray Player | Yes |
Picture & Sound

| | |
| --- | --- |
| Dolby Tru HD | Yes |
| 1080P upscaling | Yes |
| DTS HD MA | Yes |
| Dolby Digital Plus | Yes |
Playable Format

| | |
| --- | --- |
| BD-ROM | Yes |
| BD-R | Yes |
| BD-RE | Yes |
| DVD (PAL / NTSC) | Yes |
| DVD+RW / +R | Yes |
| DVD-RW / -R (VR/ Video Mode) | Yes |
| CD-R/-RW | Yes |
| AUDIO-CD | Yes |
Special feature

| | |
| --- | --- |
| HDMI | Yes |
| Express Reaction/ Instant Tray open | Yes |
| Quick Loading | Yes |
| Time Bar | Yes |
Connectivity

| | |
| --- | --- |
| USB 2.0 | Yes |
| HDMI Out Version 1.3 | Yes |
| Coaxial Out | Yes |
| Composite | Yes |
Power Consumption

| | |
| --- | --- |
| Stand by | 23W |
Dimension

| | |
| --- | --- |
| Set (W x H x D) | 430 x 35 x 200 |
QUESTIONS? LET US HELP
Simply choose a support option from the icons below:
Telephone

Call an LG Support Representative at

Azerbaijan : (+99412) 465 5454

Bahrain : 8000 1919

Georgia : 032 2000 333

Kuwait : 2431 0054

Oman : 800 75545

Pakistan : 0800 15454

Qatar : 800 0054

UAE : 800 54

Yemen : 800 54 54