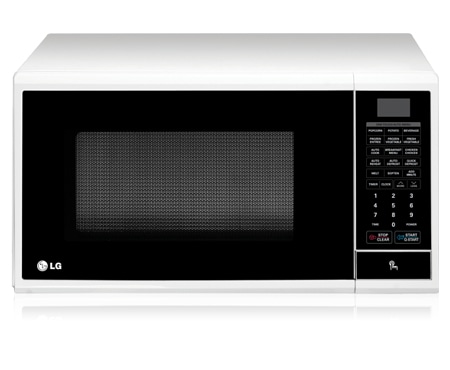 Easy to Use
38L WHITE ROUNDED CORNER CAVITY MICROWAVE OVEN
Crispy & Juicy Cooking
i-wave
EasyClean™ Coating
Rounded Corner Cavity
Installation
Just purchased this microwave and after unpacking and finding the manual I find it needs at least 20cm clearance sides and top. I did not intend fully building this into my kitchen but I do not have 40cm of space for clearance on the sides nor 20cm clearance on top. I do not want it on my limited bench space either. Unless a kitchen designer can come up with a design, this microwave is useless to me. This information should be clearly stated on the box. Has anyone else installed theirs with less clearance?
10 July 2014
Good
Got one of these a few days ago and it works fine, just one silly problem. After you've unpacked it and opened the door you find the instruction book inside which includes directions on how to unpack it! What's the point of having unpacking directions that you can only find after unpacking it?
8 May 2014
MS3840SR Microwave
Light to carry, easy to set up and to use with simple easy to understand push pads
14 June 2013
Good product
Easy to set up, start and go. Large enough for large family. I like that there are no air vents on the top of the machine - these get dirty easily in other brands and are hard to clean. Heats up quickly.
26 May 2013
Have loved round cavity, turntable size, ease of cleaning and looks till it suddenly stopped heating up food this week!!
Have been very happy for the 3.5 years that the oven worked perfectly. As there are only 2 of us and as we only use it for reheating, cooking vegetables and some defrosting and melting we are disappointed that it did not last a bit longer. Everything else seems to work except the heating of the food. May have to buy another one ????? Elly
25 May 2013
With its Auto Cook & Auto Defrost menus, preparing meals is simple, fast and hassle free. Allowing you to enjoy food sooner with less time preparing.