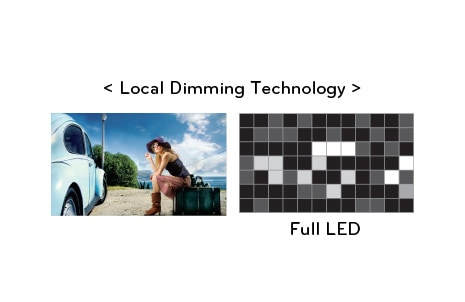 Clear & Vivid Picture (Dynamic CR : 500,000 : 1)
Local Dimming Technology allows brightness to be controlled in block units. This ensures brightness and clarity providing high picture quality. As a bonus, power consumption is reduced.

Smart Energy Saving
Reduction energy consumption by approximately 30%.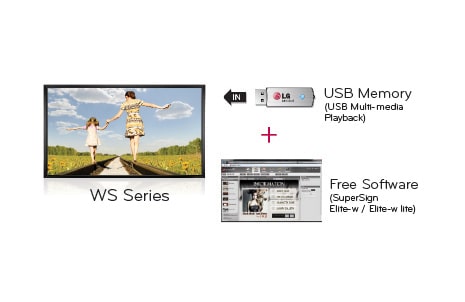 Media Player Integrated Solution (WS Series)
• Reduction in TCO

• Supersign Elite-w, Elite-w Lite Software

Eco-Friendly
Environmental Regulation : EPA, ERP
No Harmful Material : RoHS
CO2 Reduction
Improved Bezel & Depth
The improved bezel and depth allow for more efficient use of space.
Wide Viewing Angle
Providing clear image virtually at any angle.
Design, features and specifications subject to change without notice. Screen images simulated and/or dramatized. Some features in videos may not be available on all models. Please refer to the TECHNICAL SPECIFICATIONS tab for a complete list of features by model.