Life-like Color
As LG IPS Monitor features consistency and less changes in color temperature, it offers a color impression identical to that of the original image.
Wide Viewing Angle
LG IPS Monitor allows you to enjoy lifelike picture quality without any color shift whether you are standing or lying down.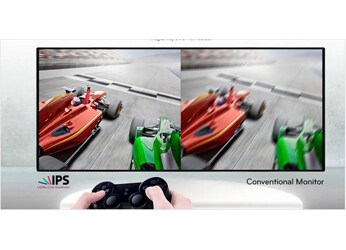 Smooth Color Change
The LG IPS Monitor always provides clear images with smooth color changes. It allows you to enjoy any content, such as action movies, web surfing and RPG games for a long time in comfort.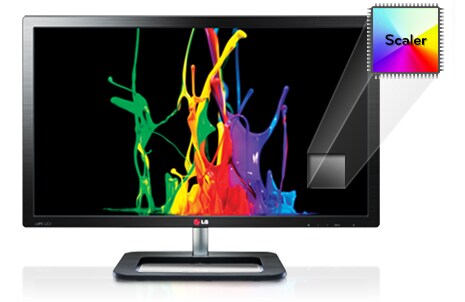 Hardware Calibration
Hardware Calibration is the solution that directly adjusts the monitor's color settings to deliver the most accurate colors, rather than adjusting its graphic board to deliver predictable colors.
Disclaimer : Hardware Calibration support may differ depending on user's environment. Check 'Details' button on the 21:9 UltraWide Mini-page
Color Calibrated
Experts have conducted color calibration tests on the factory floor, and provide assurances to the customer about the accurate color representation.
True Color Pro
True Color Pro is LG's exclusive software for conducting hardware calibration. True Color Pro makes accurately adjusting your monitor's color settings simple.
Disclaimer : True Color Pro runs on Windows XP/7/8, and is not available with HDMI connection between EA83 and PC.
CINEMA SCREEN
Designed with pure inspiration and cutting-edge technology, CINEMA SCREEN design delivers an incredibly immersive viewing experience.
Dual Smart Solution
This solution allows simple set up of Dual Monitor, Dual Taskbar and Dual Web.
Dual Monitor by just one click
Dual Taskbar on each monitor
Auto-optimized Dual Web
Design, features and specifications subject to change without notice. Screen images simulated and/or dramatized. Some features in videos may not be available on all models. Please refer to the TECHNICAL SPECIFICATIONS tab for a complete list of features by model.