Key Features
1500Lumen brightness LED projector
Bluetooth Sound Compatible
Go wireless. Phone to Projector
Built in Battery up to 2.5 hours
Enjoy cinematic 100inch class size
Light Weight and Slim Design
1500 Lum en
Triple Wireless Perfection
Bluetooth
Screen Share
Up to 100
Light Weight and Slim Design

Smart Mobile Link
USB Plug & Play
3D Optimizer
30000hrs LED
World Best Seller for 8 Years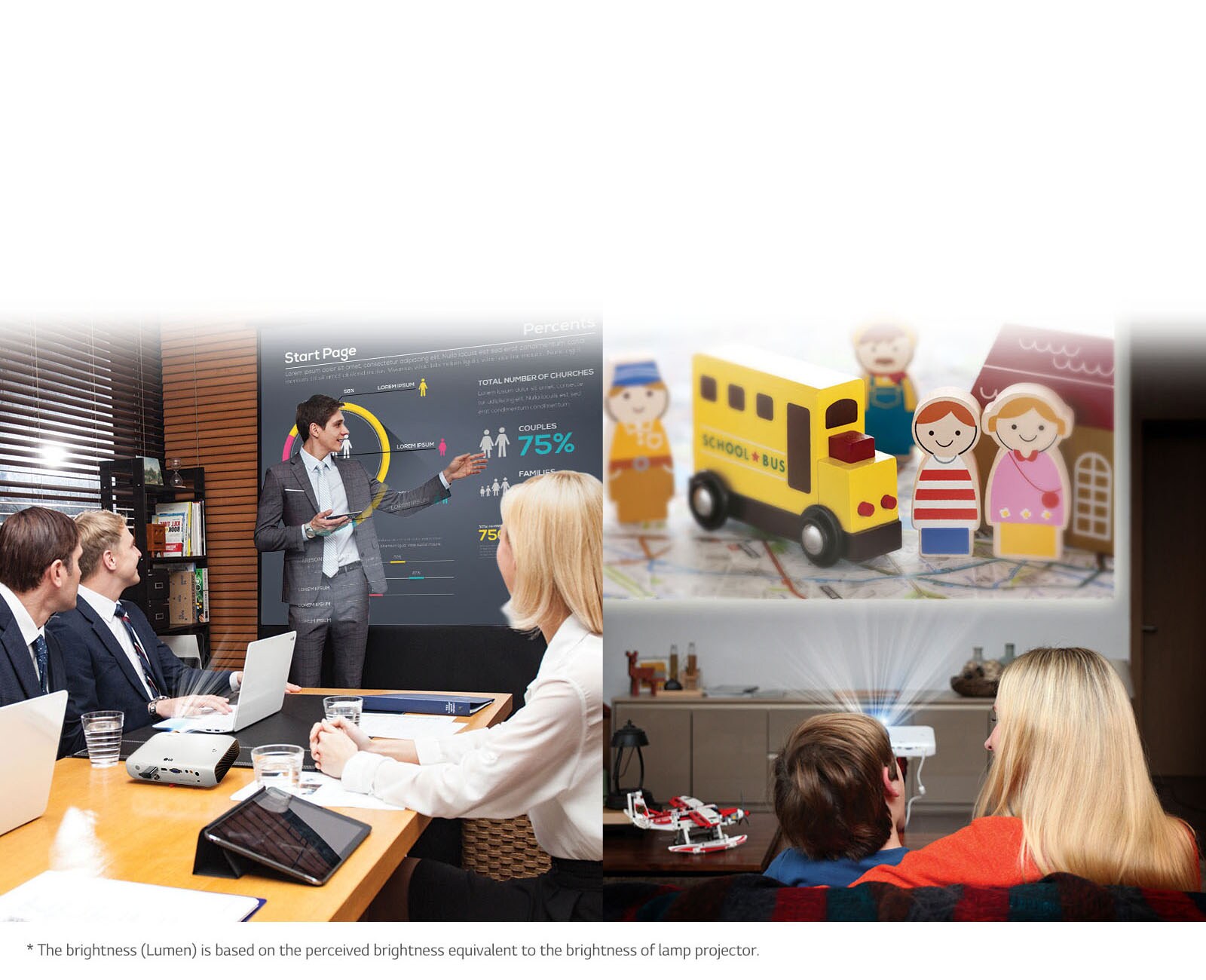 All Day Vivid (LED perfection for Multi-use)
All new LED projector, PW 1500 featured 1500Lumen high brigh tness and wireless sound out solution via bluetooth . Also fully equipped with standard size USB, H DMI, RGB terminal for easy connection to enjoy contents in PC, mobile and tablet.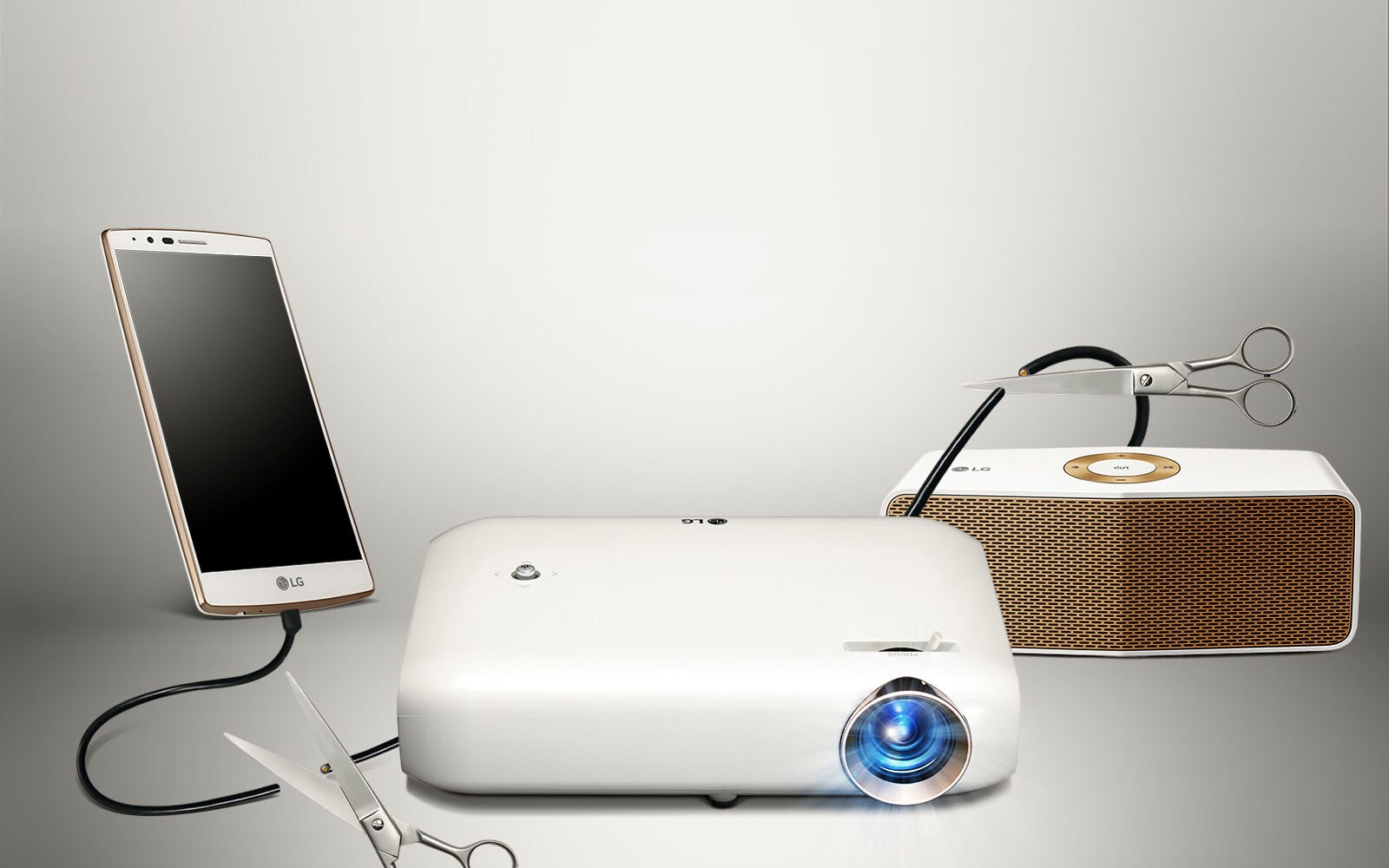 Dual Wire-free projector
Wire-free for both of moving picture mirroring and sound extension.
Bluetooth Sound Compatible
Wirelessly stream sound directly from projector to Bluetooth compatible sound system such as home audio, headphone and portable speaker for a seamless listening experience.
Go wireless. Phone to Projector
Unlike conventional projectors, LG's Screen share provides wire-free experiences when connect with PC, smartphones, or tablets.
Enjoy cinematic 100inch class size
Cinebeam gives you a cinematic viewing experience up-to an extra large 100 inch class size, so everyone in the room can enjoy the home theater experience.
Light Weight and Slim Design
Enable to carry anywhere easily.
Just take it in your brief case, small bag or pouch and enjoy.
Wired Smartphone Mirroring
Easy wired mirroring with smart devices of iOS/Android.
Simple USB Plug & Play
Just plug and play USB to watch movies, picture, music and office files like Presentation, Excel, and Word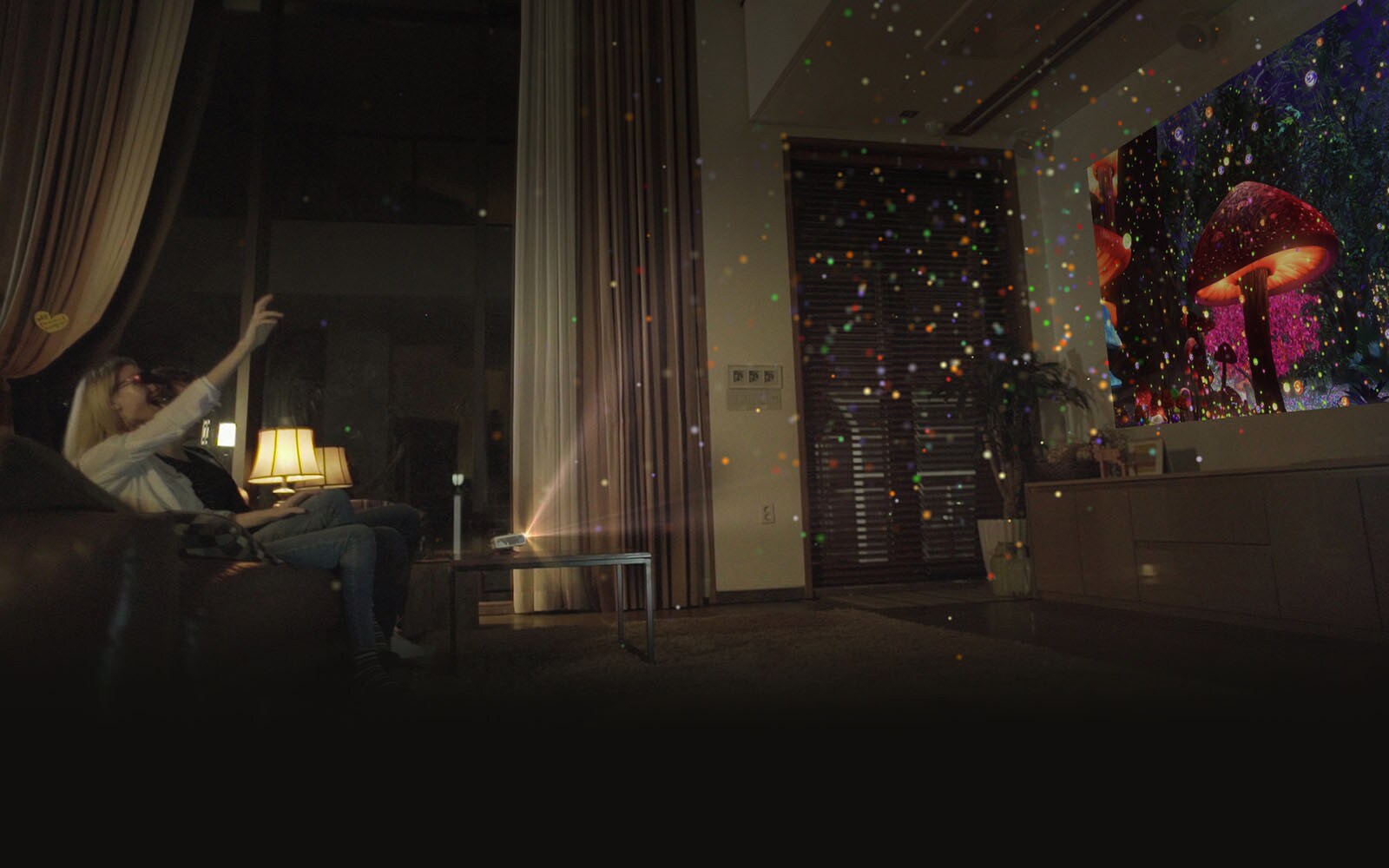 Enjoy 3D at Once
Just Link your 3D glass and enjoy. Unlike other 3D projector, no need to buy additional program with extra-cost. Even more, it plays contents in USB directly.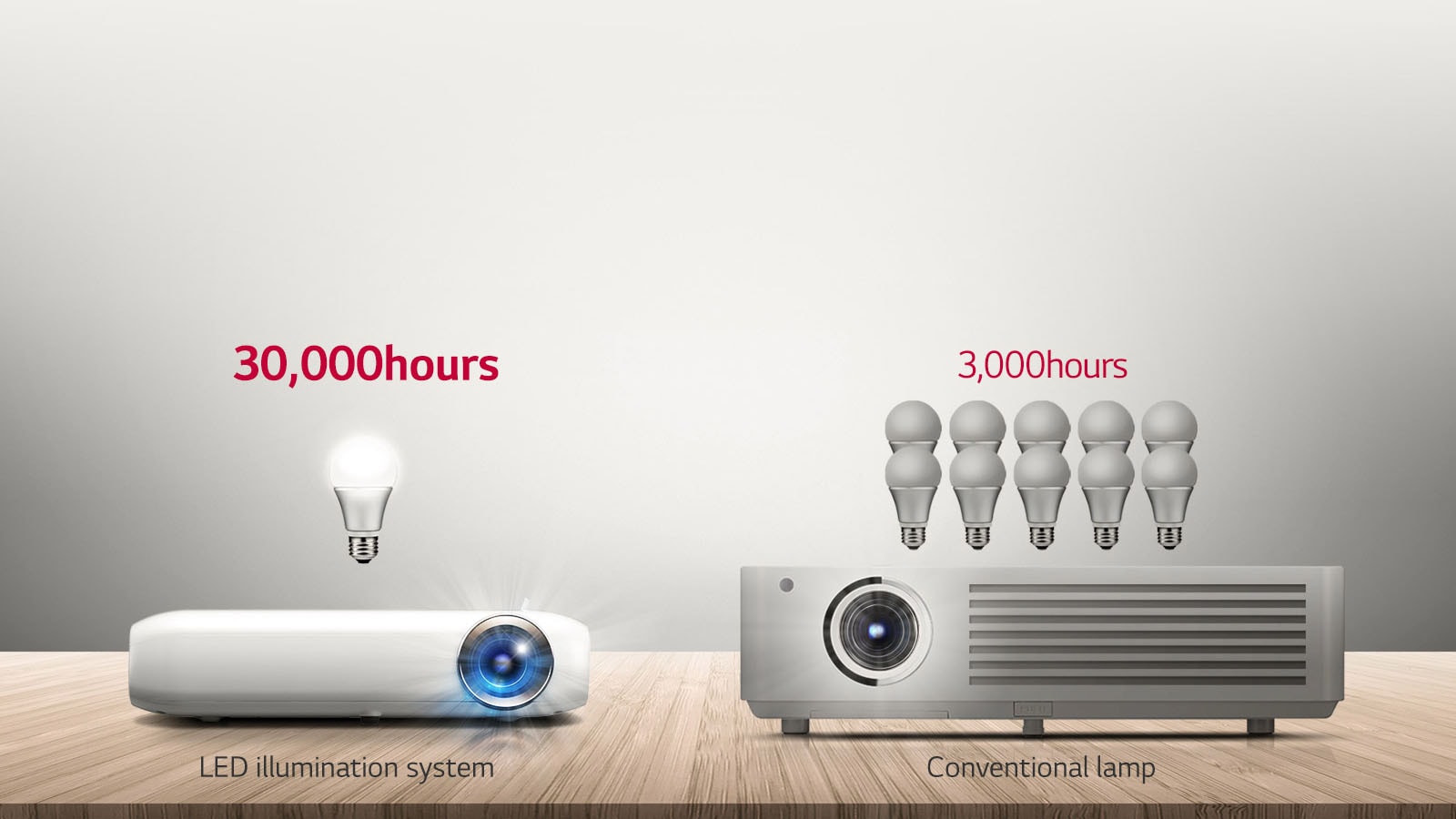 30,000 Hours of Entertainment
The projector's pure LED lamp displays natural and rich colors, and will last up to an estimated 30,000 hours.
It means that the lam p does not have to be replaced for 10 years even if the projector is used 8 hours every d ay.
QUESTIONS? LET US HELP
Simply choose a support option from the icons below:
Chat Service

Add "+971 54 3939 054"
to your phone contact & connect to
LG Customer Service via WhatsApp

Email Us

Telephone

Information Display
(Digital Signage and Commercial TV)

+971 4 805 0299

support.b2b@lge.com

Sunday to Thursday, 08:00am to 5:00pm

Help Library

Video Tutorials

Manuals

Software & Firmware
Business Resources
To access more technical documentation and downloads, please visit the LG B2B Partner Portal.