News
LG SOLAR in Intersolar Europe 2017
06/30/2017
LG attended Intersolar Europe 2017 in Munich, Germany during 31st May 2017 ~ 2nd June 2017. As Europe's largest Solar fair in the solar industry, Intersolar Europe invited representatives from the solar industry all around the world as well as from Europe. LG introduced NeON R in Europe for the first time, and introduced home solution including solar modules, ESS and HEMS service.
■ LG's New Flagship, NeON® R
LG presented its new flagship module, NeON R at Intersolar EU again following PV EXPO in Japan. Based on its high power, high efficiency of up to 365W, with 25 years of extended product warranty and enhanced performance warranty, NeON R received a lot of attention from customers visiting Intersolar.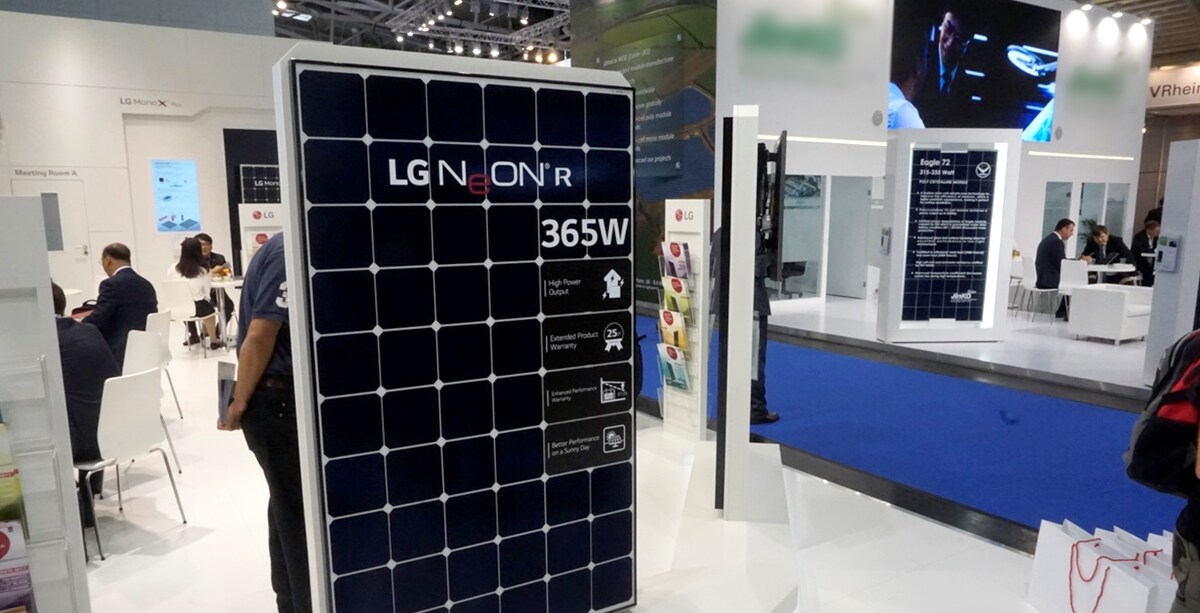 ■ New Potential for Residential Energy Solution
LG showed off its Residential Energy Solution, that combines ESS and HEMS service with solar modules. The Home Solution is a structure that enables the generation of electricity through the solar modules, storage through ESS, and efficient use of electricity through HEMS. LG has shown the possibility of providing one-solution to customers as a company that can integrate solar, ESS and HEMS services with its own technology. During the fair, many customers showed interest in LG's residential energy solution.
■ NeON®2 BiFacial, Coming Soon
The upcoming NeON2 BiFacial module still got a lot of attention from customers with its enhanced content. In addition to the kit that shows the actual rear-side generation, LG also provided a simulation service based on the installation environment for the customers considering buy NeON2 BiFacial. Furthermore, at this time, reinforced field test data showed bifacial gain which is additional generation in the real installation field. Especially, the site installed in Nidrum, Belgium, resulted in 64.6% more generation of NeON2 BiFacial by melting snow faster than monofacial products through rear-side generation in a snowy environment. This demonstrates that NeON2 BiFacial can work more effectively in the snowy environment.
■ Other Products with Improved Performance
In addition to the new products, LG's best-seller NeON2, MonoX Plus, and other products also received increased attention from customers with improved output. NeON2 showed high output of 335W for 60 cells and 400W for 72 cells. MonoX Plus emphasized the characteristics that are suitable for more diverse installation environments through a floating module, as well as existing model.