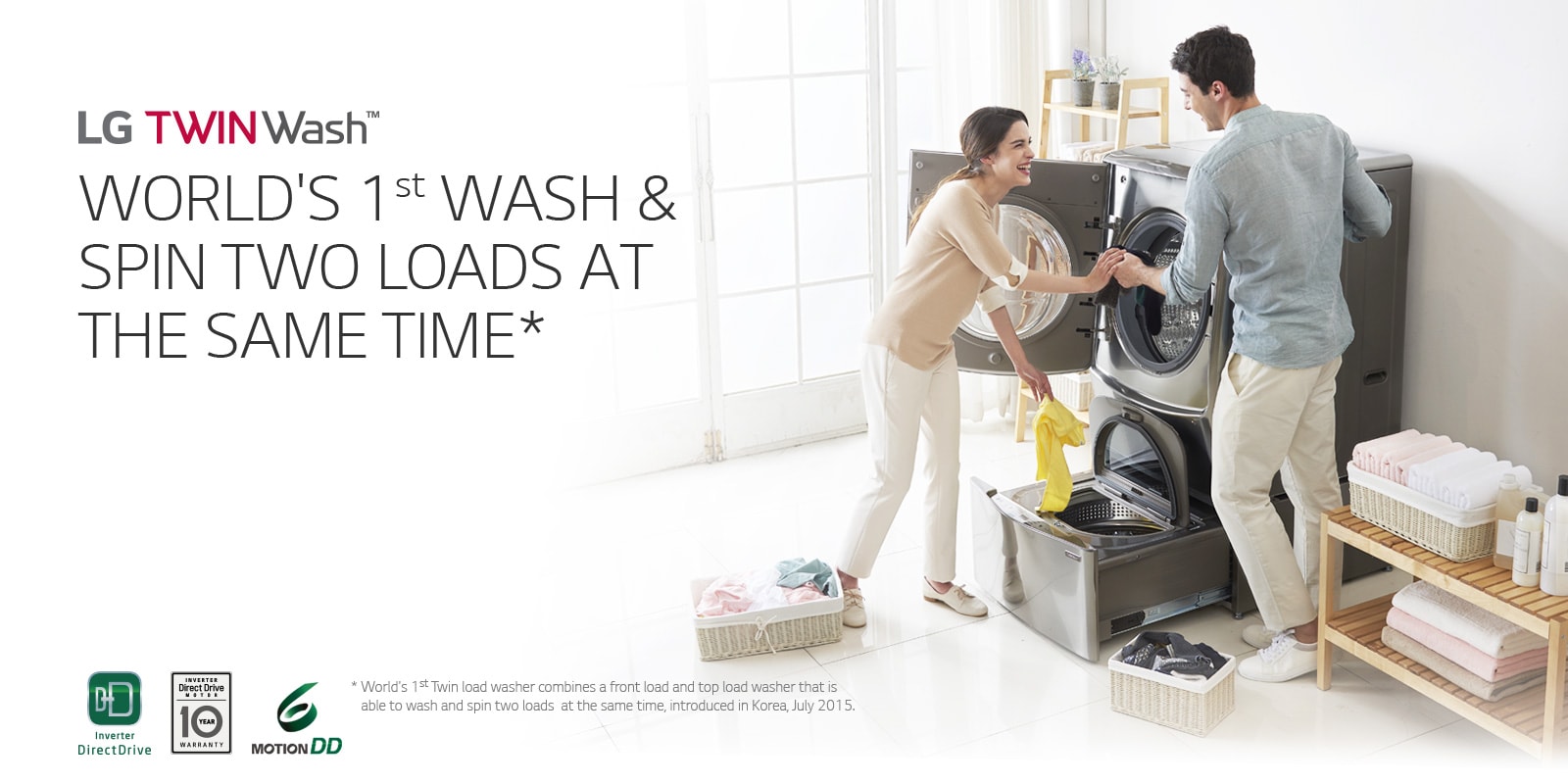 TWINWash™ is a washing solution that has never existed
before. It is all about efficiency, helping you get more clothes
cleaner in less time by washing two separate loads
simultaneously.

LG Top Load Washers
Do More in Half the Time
With enough space for a king-size comforter and full set of bedding in a single load, biggest is definitely best.
Selecting a checkbox will update the products displayed on screen.
Refine Your Search
35
Total Results
All Washers
From high-efficiency washers with stylish design, to understated white, silver wahers loaded with innovations that are anything but understated. You'll find a style that delivers on both style and performance.
LG Product Service and Support
Get your questions answered about product setup, use and care, repair and maintenance issues. We can help.
Phone
Call an LG Support Representative at
1800-822-822(National call Rate)
Monday to Friday: 9am to 6.30pm
Saturday: 9am to 4pm
Sunday: Close
Public Holidays: Close