A Microwave Design That Brings the Heat
LG NeoChef™ countertop microwaves have reheating down to a science. Enjoy better defrosting without overcooked edges thanks to the precise, even heating of LG's Smart Inverter.
Convenience Meets Innovation
Get the versatility of a microwave and the advantages of LG innovations like EasyClean® and sensor cooking.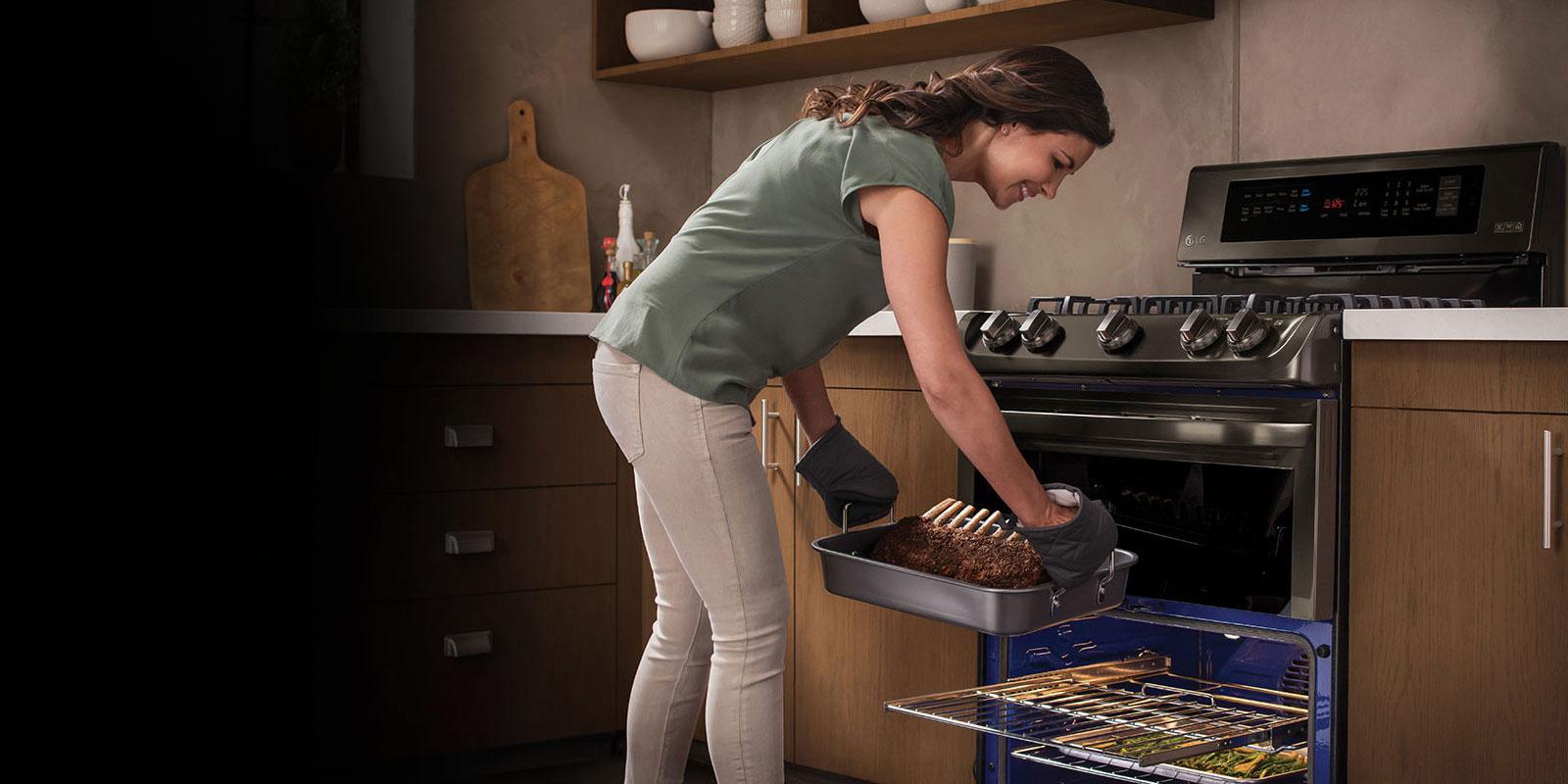 From Rare to Well Done, It's Always Done Well.
With innovations like ProBake Convection® and high-powered cooktops, LG cooking appliances will give you that perfect golden crust, savory roast or velvety smooth sauce every time.
Selecting a checkbox will update the products displayed on screen.
Refine Your Search
8
Total Results
Countertop Microwave
Cook smarter -- and faster. LG countertop microwave ovens offer versatile cooking solutions in compact packages. From defrosting and warming dishes to roasting vegetables and baking, our microwaves can do it all.
WHAT CUSTOMERS ARE SAYING
Average Rating for Countertop Microwave

User Friendly

I bought this a while back and have enjoyed it. The size is perfect for the space on my countertop. So easy to use and the clean-up is a breeze.

Sweepstakes entry received for review.

Very Easy to Use Microwave

I bought this microwave for my parents, to replace their very old microwave (which was starting to act up on them). It is very light weight, just had to take it out of the box and plug it in. Easy to set clock and was using in less than a minute! My parents only use the time setting so all the automatics are of no use to them, but I found them to be very easy to use, and the manual was easy to read when I did have a question about one of them. The only item they had problems with was...the

...

read more

numbers were small and hard for them to read. This is the black microwave, so I added WHITER/BRIGHTER numbers over the ones on the Microwave and they have NOT had a single problem. They love it!

Everything is as expected

We bought this several months ago and have had no issues with it. Looks nice and works like it should.

Sweepstakes entry received for review.
Greatest Ever!

I bought the LG microwave November 14th 2016. I LOVE it! Have not had any problems with it. If the light is not on in the kitchen it is hard to see the touch pad but that is trivial. No problem. It is so easy to clean which hardly gets dirty. I put microwave lids on everything that goes in the microwave. I also like the looks of the oven. Very slick and trim plus the black and silver colors. I recommended this brand to quite a few friends. Thank you for the survey. Virginia

Sweepstakes entry received for review.

Extra features

I have had this for a few months and have enjoyed the different features like potato and popcorn buttons. I am also impressed with the size. I didn't realize it was going to be able to hold such large bowls and cooking containers. I love it!

Sweepstakes entry received for review.

Good microwave, but clock does not stay on.

This microwave has a clock feature, but will only stay on for 5 minutes. If you touch any button, if will come back on for another 5 minutes. Basically, it does not have a "permanent" clock. There are many features to this microwave, it is very roomy, and there IS a light when cooking, which is why I purchased this microwave. Most on the market today do not have that feature.

Sweepstakes entry received for review.
LG Product Service and Support
Get your questions answered about product setup, use and care, repair and maintenance issues. We can help.
Telephone
Call an LG Support Representative.
(800) 243-0000 Consumer (7am-midnight CST)
(888) 865-3026 Commercial (8am-6pm CST)