A Microwave Design That Brings the Heat
LG NeoChef™ countertop microwaves have reheating down to a science. Enjoy better defrosting without overcooked edges thanks to the precise, even heating of LG's Smart Inverter.
Convenience Meets Innovation
Get the versatility of a microwave and the advantages of LG innovations like EasyClean® and sensor cooking.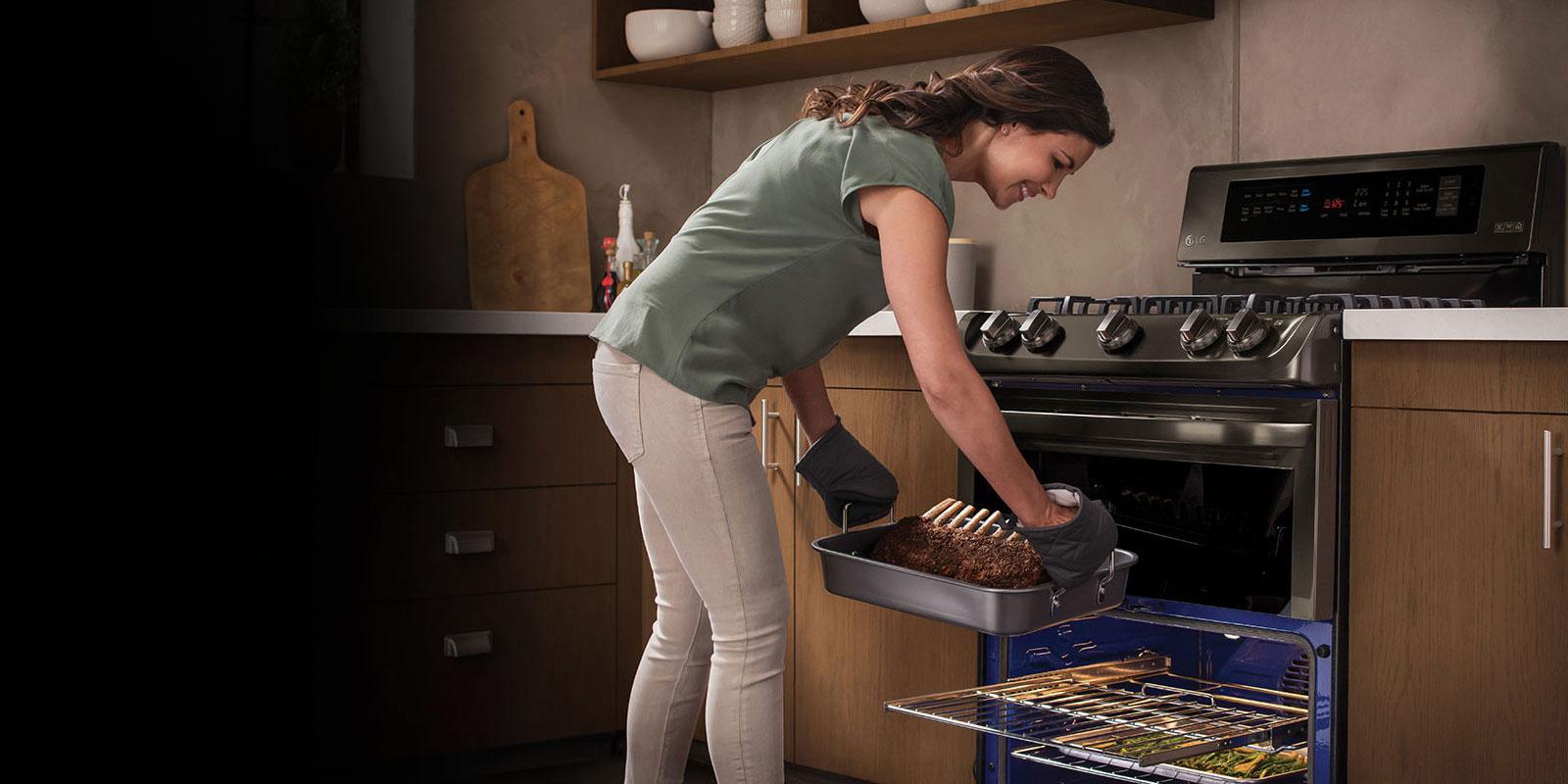 From Rare to Well Done, It's Always Done Well.
With innovations like ProBake Convection® and high-powered cooktops, LG cooking appliances will give you that perfect golden crust, savory roast or velvety smooth sauce every time.
Selecting a checkbox will update the products displayed on screen.
Refine Your Search
9
Total Results
Countertop Microwave
Cook smarter -- and faster. LG countertop microwave ovens offer versatile cooking solutions in compact packages. From defrosting and warming dishes to roasting vegetables and baking, our microwaves can do it all.
WHAT CUSTOMERS ARE SAYING
Average Rating for Countertop Microwave

Really nice piece.

We have had it 2 weeks and have been very happy with it. The black stainless looks sharp and it is fairly quiet. The preset timer works well and it will be interesting to explore all the other features as we use it.

Some good & bad features

We really like the curved walls. It makes it much easier to clean. The inside dark color helps to hide anything that may splatter during cooking. The stainless is NOT smudge proof. Our next door neighbor recently bought a stainless steel refrigerator which they said is smudge proof. We tested it ourselves & it really is smudge proof. Another problem is part of the "R" & "V" letters do not light up. The control panel scratches easily even thou I use a soft eye glass cloth to wipe it.

Sweepstakes entry received for review.

Awesome features!

I bought this microwave when my other had went out on me. I am impressed at how easy it is to use. I first thought that I would have a hard time learning all of the features. But it is so easy! I especially like the rotating turntable. Food is much more done now both inside and out! And it is not all dried out either. I got the black stainless , and that is so easy to clean as well! Trust me, you won't go wrong purchasing this!!

Sweepstakes entry received for review.
Perfect for our son's apartment

Our son is disabled and lives alone but needs a reliable and easy to use microwave for his cooking needs.This LG Microwave fits the bill perfectly and is easy to clean and use!

Sweepstakes entry received for review.

Great Product

I love my LG counter top microwave. I have been purchasing LG appliances for years and have been very happy with them. They are affordable and dependable. The microwave works well. I recommend it.

efficiency

The size an shape of this microwave is perfect for any countertop. The walls literally shed any food that might be spattered when heating. It also runs quieter than my pervious microwave which is definitely a plus.
LG Product Service and Support
Get your questions answered about product setup, use and care, repair and maintenance issues. We can help.
Telephone
Call an LG Support Representative.
(800) 243-0000 Consumer (7am-midnight CST)
(888) 865-3026 Commercial (8am-6pm CST)