The NEW LG Monitors
Introducing LG's first 5K Ultrawide® monitor and the 4K Nano IPS monitor with Thunderbolt™ 3 with dual monitor setup support.
LG 4K & 5K Monitors
For the Well-Trained Eye
"I spend a lot of time sweating the details. The clarity of the monitor allows the details in my work to shine through." – John Lawton
A Perfect Complement
LG UltraFine™ 4K and 5K Monitors let you experience the Ultra High Definition and detail of a MacBook or MacBook Pro.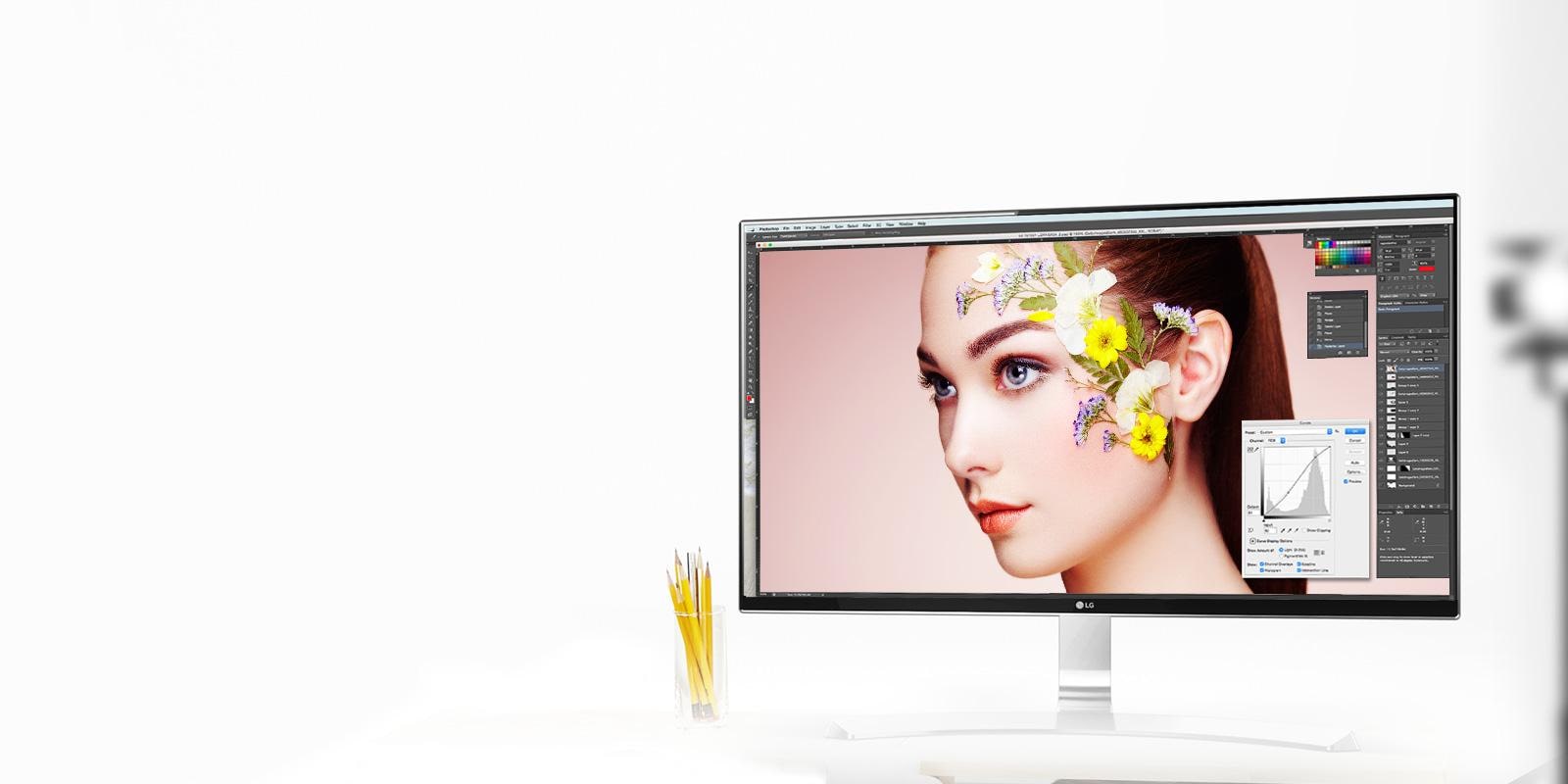 Four Times The Detail
The clarity and fine details of 4K UHD will amaze, even when viewed up close thanks 8.3 million pixels on a screen with resolution of 3840 x 2160. That's four times the resolution of Full HD.
Selecting a checkbox will update the products displayed on screen.
Refine Your Search
17
Total Results
4K / 5K Monitors
Boasting stunning 4K and 5K resolution for the finest clarity and detail, LG's state-of-the-art monitors offer immersive viewing, natural-looking images, a richer, wider color range, high-quality sound, professional-grade features and more.
LG Product Service and Support
Get your questions answered about product setup, use and care, repair and maintenance issues. We can help.
Telephone
Call an LG Support Representative.
(800) 243-0000 Consumer (7am-midnight CST)
(888) 865-3026 Commercial (8am-6pm CST)