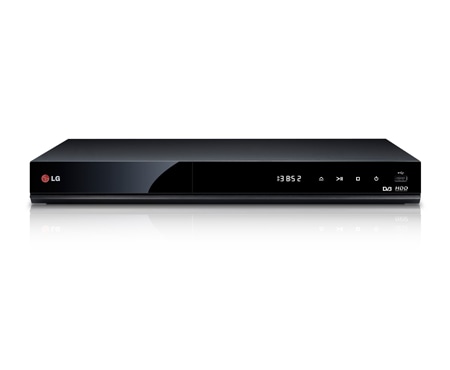 Twin HD Tuner DVD Recorder
Twin HD Tuner DVD Recorder
Twin HD Tuner recording and HD Contents playback
AV Input
USB Plus
Full HD Upscaling
Junk
Piece of rubbish Good except it won't record and very user unfriendly
29 May 2015
Rubbish
I thought technology was suppose to get better not worse! Very disappointing all round. We too had old lg recorder which seemed to be ahead of its time - we were very pleased with it. This one is hopeless - keeps cutting out when other programs start recording - freezes for no known reason - not user friendly- lacking other standard features.
23 February 2015
Waste of money - doesn't have basic features of old model
I have had a LG recorder for several years but it is starting to struggle with the disc check on starting. As my old LG product was so good, I assumed the latest DVD recorder would be as well..... WRONG!! This models doesn't let you edit your shows (ie remove ads etc) before you copy to a disc so you're stuck with the bits you don't want to keep. Also doesn't let you add a bookmark if you are wanting to go back to a particular point in a show, or combine recorded programs ie music. The front screen of the player does not give an indication that you are recording a show. Overall this product is rubbish compared to the earlier version I purchased. Surley LG designers should have kept the main features instead of removing them. I would suggest a software update ASAP. This kind of product just gives you a bad reputation and stop people like myself from purchasing your products.... very ordinary indeed.
27 December 2014
Am I missing something
I bought this LG to replace a 4 year old LG that I was very happy with, but it had started taking about 20 minutes to power up. Anyway when I play a recorded program, the only thing on the front display is the word PLAY - How on earth am I meant to know where I am up to and how much time is left to go on anything I have recorded? The timer displays when the show is actually recording but not during play back. Also the channel change buttons are tiny and if you want to delete a program first you have to go into mark mode, mark it, then delete, then exit mark mode-why not just have a delete function like the previous model.
18 December 2014
Not what I wanted
Do not buy this unit if you have Foxtel. You cannot use the timer record. So now if you want to watch a game at 3 o clock in the morning... SET YOUR ALARM.
13 December 2014