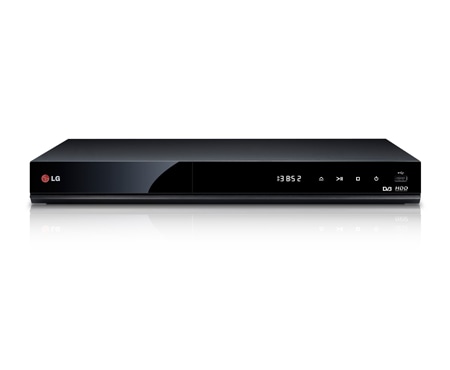 Twin HD Tuner DVD Recorder
Twin HD Tuner DVD Recorder
Twin HD Tuner recording and HD Contents playback
AV Input
USB Plus
Full HD Upscaling
Want to edit - Forget it with this recorder
How I wish I had read the reviews below before purchase this machine. I want to edit out the ads before saving to disc and this is not possible, so the machine is a waste of time and my well earned money. I am now stuck with this machine until whenever it konks out, e.g. the next 8-10 years.
29 November 2015
Shocking!
I bought this to replace the LG RH397D which I have had for over eight years and is still going strong, but I wanted something with a larger hard drive, and a unit capable of recording HDTV. I mistakenly thought that after eight years the technology could have only improved, so I purchased this product with that in mind. How mistaken I was. Too many issues to list here. Suffice to say that it's a clumsy machine and I have completely lost faith in LG as a company. The LG RH397D was simply the best electronic device I have ever owned, which resulted in me recommending LG products to all my family and friends - that, too, has now ended.
22 August 2015
Junk
Piece of rubbish Good except it won't record and very user unfriendly
29 May 2015
Rubbish
I thought technology was suppose to get better not worse! Very disappointing all round. We too had old lg recorder which seemed to be ahead of its time - we were very pleased with it. This one is hopeless - keeps cutting out when other programs start recording - freezes for no known reason - not user friendly- lacking other standard features.
23 February 2015
Waste of money - doesn't have basic features of old model
I have had a LG recorder for several years but it is starting to struggle with the disc check on starting. As my old LG product was so good, I assumed the latest DVD recorder would be as well..... WRONG!! This models doesn't let you edit your shows (ie remove ads etc) before you copy to a disc so you're stuck with the bits you don't want to keep. Also doesn't let you add a bookmark if you are wanting to go back to a particular point in a show, or combine recorded programs ie music. The front screen of the player does not give an indication that you are recording a show. Overall this product is rubbish compared to the earlier version I purchased. Surley LG designers should have kept the main features instead of removing them. I would suggest a software update ASAP. This kind of product just gives you a bad reputation and stop people like myself from purchasing your products.... very ordinary indeed.
27 December 2014