LG'S FRONT-LOADER WITH NEW AI DD BRINGS
OPTIMIZED WASHING TO THE MIDDLE EAST AND AFRICA
Deep Learning and Upgraded TurboWash 360 Maximize Washing Effectiveness, Minimize Clothing Damage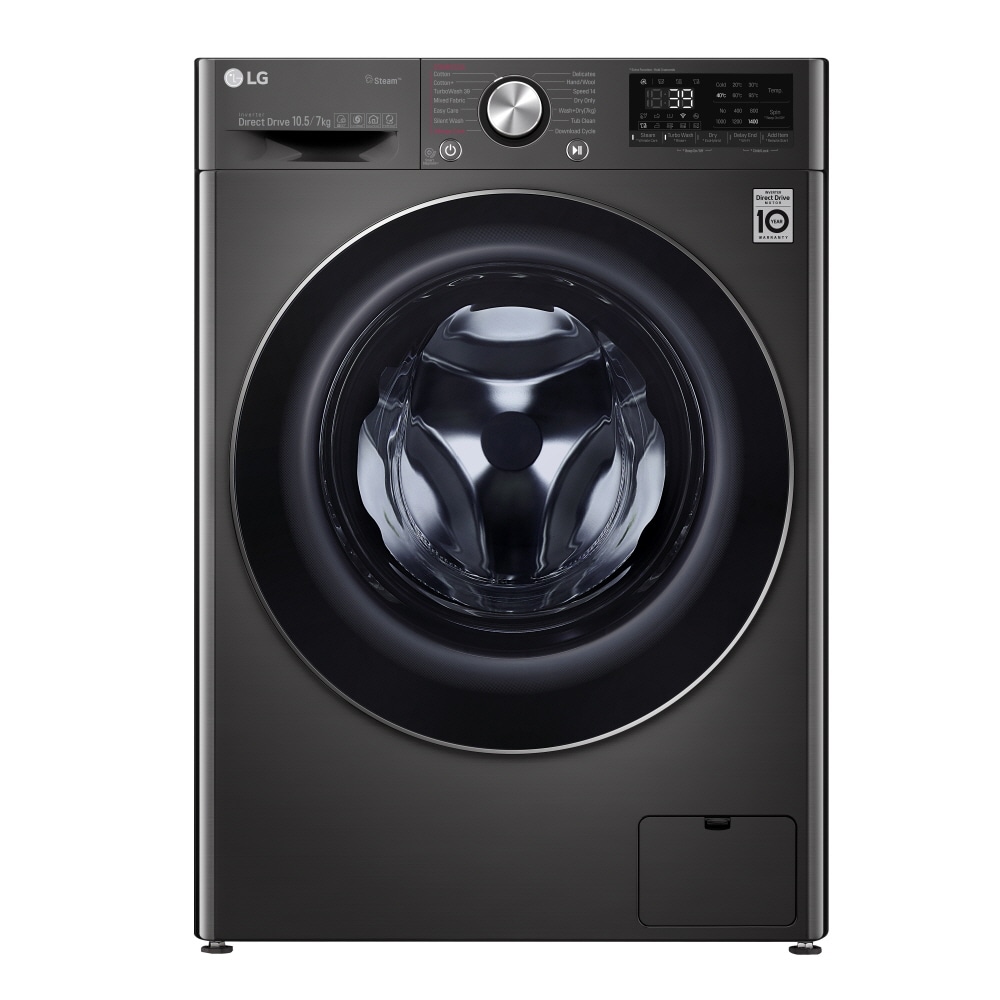 DUBAI, July 16, 2019 – During its Home Appliance & Air Solution Press Tour in Seoul, South Korea, LG Electronics (LG) is unveiling its latest front-loader washing machine releasing in the Middle East and Africa (MEA) region.
Powered by the company's new Artificial Intelligence Direct Drive (AI DD) with deep learning, it delivers thorough yet gentle care, determining the characteristics and volume of each load to minimize fabric damage. Also, with upgraded TurboWash 360, LG's advanced front-loader gets clothes cleaner and completes cycles in less time.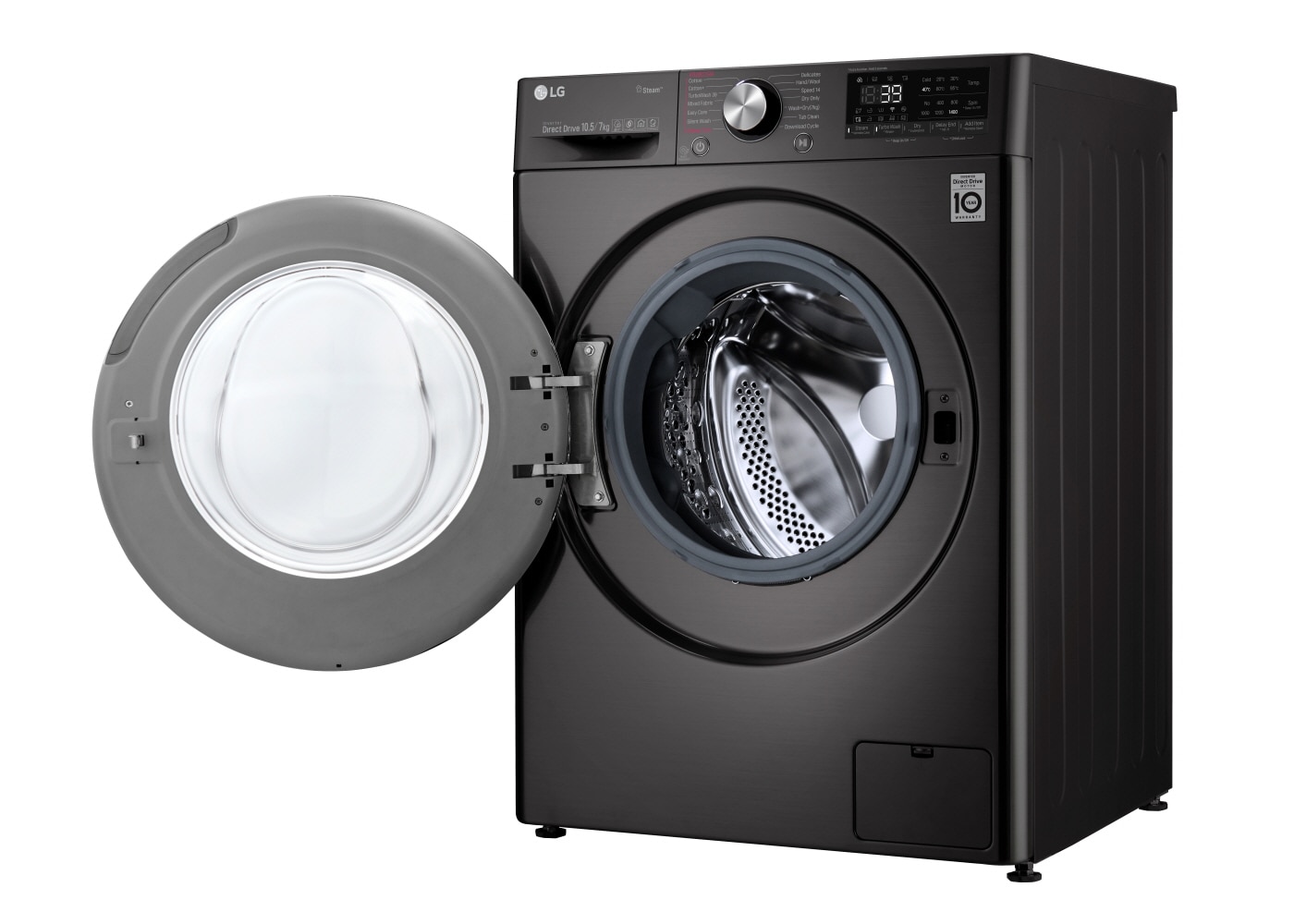 Featuring the enhanced DD motor, the new appliance expands the definition of 'great washing performance' to include meticulous fabric care. Using deep learning – which draws on a vast amount of data collected by LG – the AI DD enables finely-tuned washing patterns, automatically detecting the weight of laundry and accurately assessing fabric softness. This guarantees exceptional results every time, and reduces the occurrence of fabric damage by 18 percent, prolonging the lifespan of favorite clothing items.1
Thanks to TurboWash 360, the front-loader provides the convenience of Fast Wash, which takes just 39 minutes to complete – 34 percent faster than the conventional TurboWash™ option.2 The washer sprays jets of water and laundry detergent in four different directions to get clothes cleaner. Steam™+ completes this comprehensive laundry solution, neutralizing 99.9 percent of allergens through a special sterilizing cycle, and removing 30 percent of annoying creases via Wrinkle Care.3
The new front-loader also showcases LG's commitment to creating practical, user-friendly features. Durable and reliable, the washer boasts an energy rating of A+++-50 percent and comes with a 10-year warranty. Boosting convenience, the SmartThinQ™ app lets users remotely control and monitor the washer from their smartphone. Furthermore, the new front-loader can be turned into TWINWash™ by placing LG MiniWash directly underneath it, enabling users to wash two loads at the same time.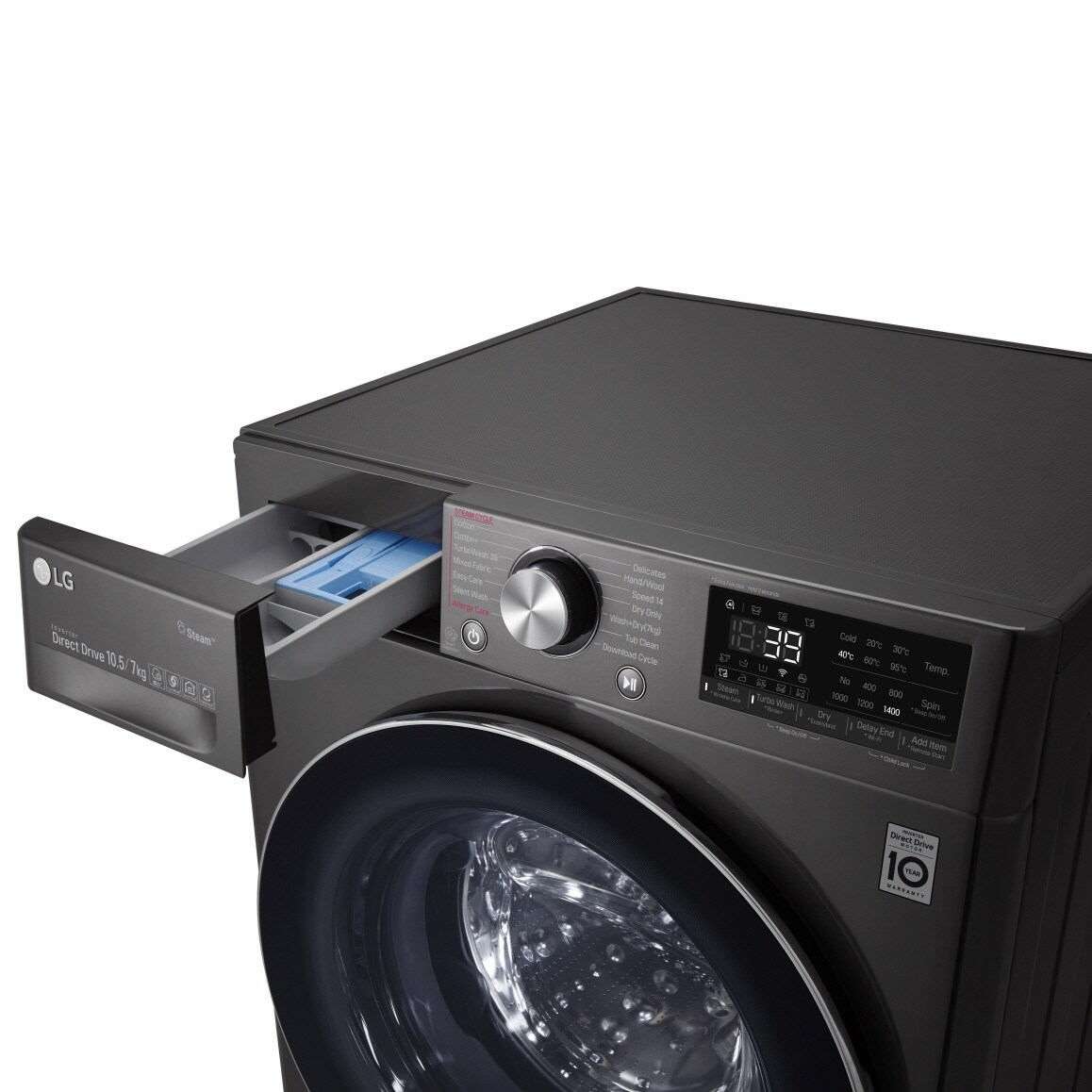 "We are excited to introduce our new front-loader with the revolutionary AI DD, which improves laundry results and the user experience," said Song Dae-hyun, president of LG Electronics Home Appliance & Air Solution Company. "With a growing portfolio of differentiated washing machines, LG will continue to strengthen its market leadership across the MEA region."
# # #
1 Tested by Intertek on Cotton cycle (with load comprising 2kg of underwear) compared to conventional LG washer. Results may differ depending on load composition and environmental factors.
2 Tested by Intertek on TurboWash™ 39 cycle with half-load compared to conventional washer on Cotton cycle with TurboWash™ option selected.
3 Tested by Intertek on Cotton cycle with 'Wrinkle Care' option (load comprising three shirts) compared to Cotton cycle without 'Wrinkle Care' option (based on AATCC).
About LG Electronics Home Appliance & Air Solution Company
The LG Home Appliance & Air Solution Company is a global leader in home appliances, smart home solutions, air quality systems as well as visionary products featuring artificial intelligence. The company is creating total solutions for the home with its industry leading core technologies and is committed to making life better for consumers around the world by developing thoughtfully designed kitchen appliances, living appliances and air solution products. Together, these products deliver enhanced convenience, superb performance, efficient operation and compelling health benefits. For more information, visit www.LG.com.
Media Contacts
LG Electronics Gulf FZE
Karima Karmouzi
Regional PR Manager/MEA RHQ Marketing Team
Tel: +971 4 279 9507 (Ext. 507)
Email: karima.karmouzi@lge.com
LG-One
Aaron Budwal
Account Executive
Email: aaron.budwal@lg-one.com