Lg One: Quick Flex - The All-In-One Display For Seamless Collaboration
Latest Display Technology Helps Businesses Reimagine the Possibilities of Hybrid and Flexible Working Environments
With hybrid working environments now more prevalent than ever and demand for effective collaboration solutions on the rise, LG Electronics (LG) has introduced its smart collaboration display, the LG One:Quick Flex (model 43HT3WJ) in the Middle East and Africa.
Designed to meet varying business needs, the LG One:Quick Flex elevates workplace scenarios ranging from group meetings, to one-on-one discussions and group presentations. As well as conventional office spaces, it is also ideal for hospitals, schools and homes, where parties may be working, learning or communicating remotely.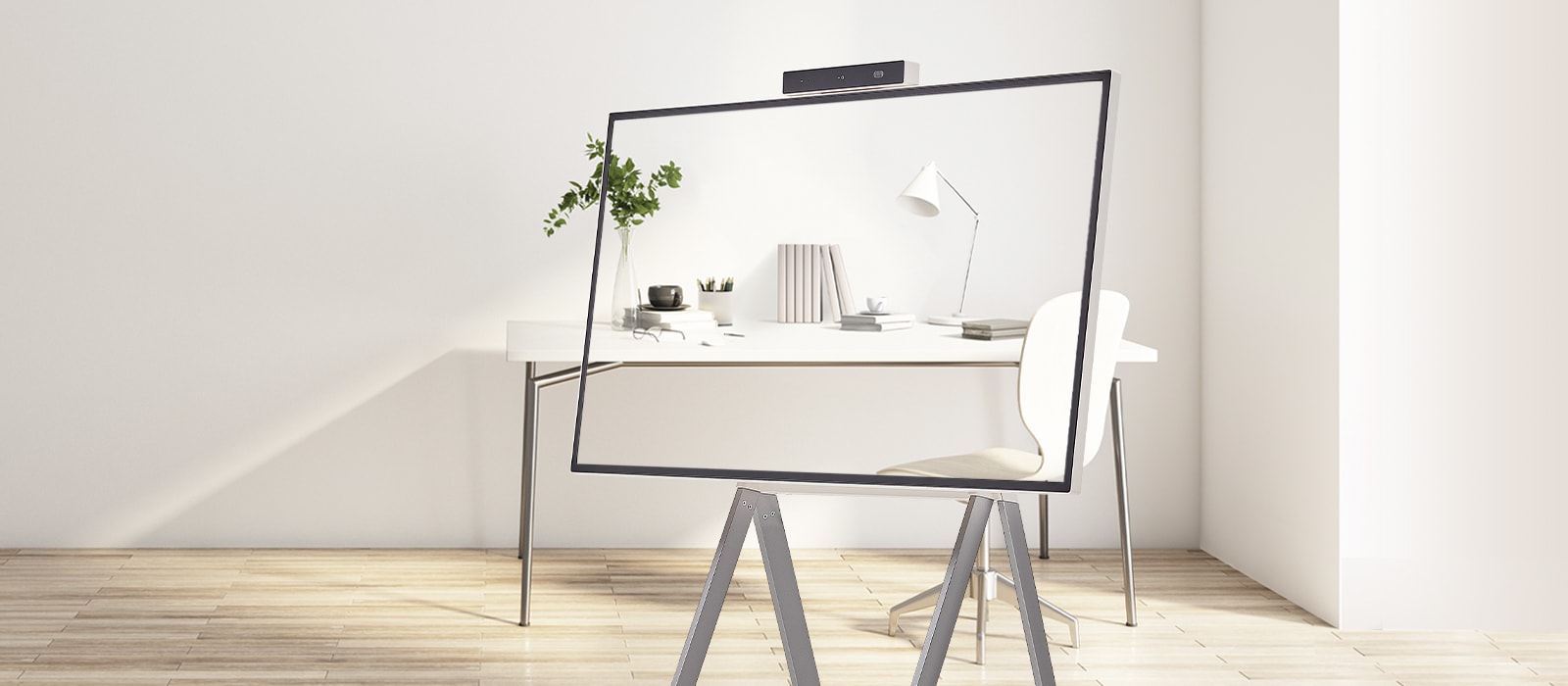 LG's One:Quick Flex features a bright and crisp 43-inch all-in-one display, complete with built-in camera, microphones and speakers – making online meetings, calls and videoconferencing a more convenient and intuitive experience.
Where working spaces require increased flexibility, users can purchase a stand for the LG One:Quick Flex – enabling it to be wheeled across various indoor environments. The One:Quick Flex also supports screen rotation when using the dedicated stand, allowing users to manually turn the screen vertically or horizontally according to the content ratio. For further customization, the height of the stand can be adjusted to meet the posture or height of the user, (up to 9.5 cm).
The touch-based user experience of One:Quick Flex is designed to be similar to the mobile touch user experience, making it easy to use. The operating is also system based on Windows, making it easy for the user to install and run programs they wish to use, through a vast library of applications and tools.
LG's Voice Ordering technology further elevates the experience, giving users the opportunity to perform key functions through voice command alone – reducing the need to touch the screen.
LG's latest collection of advanced display solution products is designed to deliver an intuitive experience that enhances productivity and collaboration to take office communications to a whole new level of ease and convenience.
More To Read


Company Earns 25 Awards for Product Design Excellence, Including Three "Best of the Best" Accolades
Learn more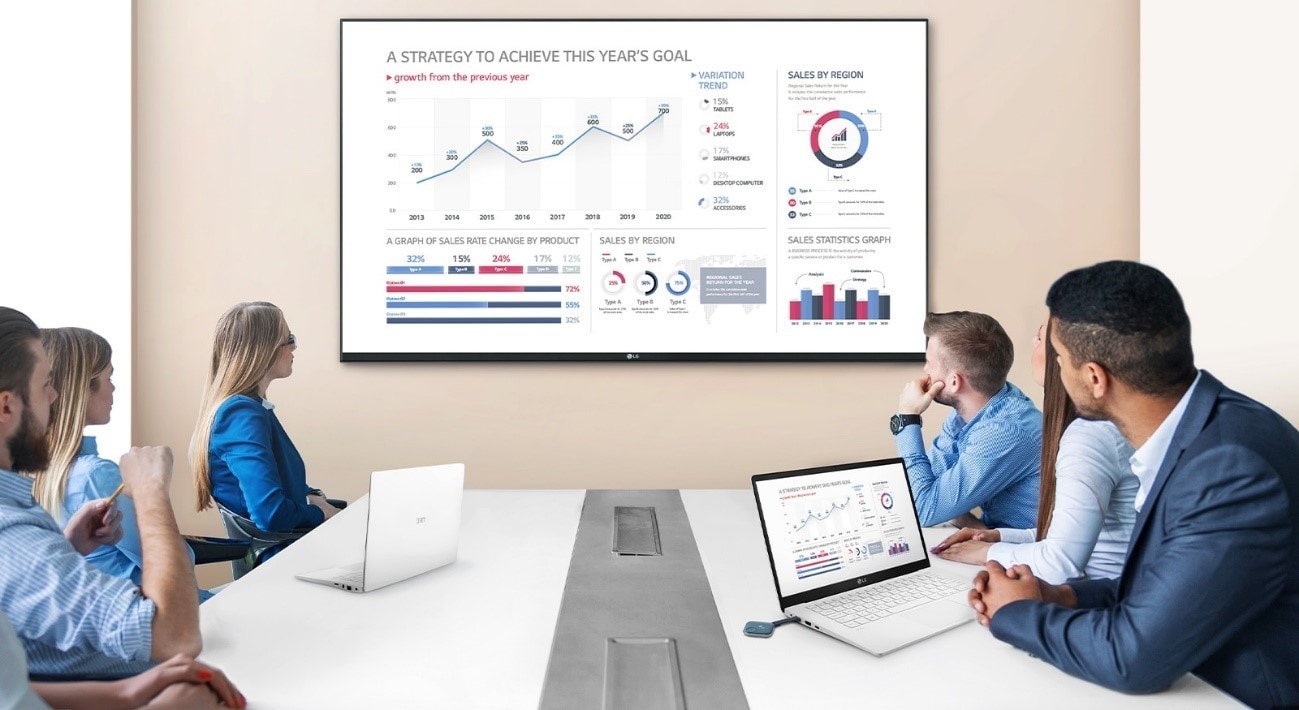 LG Offers Easy Meeting Solutions for new ways of Remote Working, Mobile Presentation Solution
Learn more