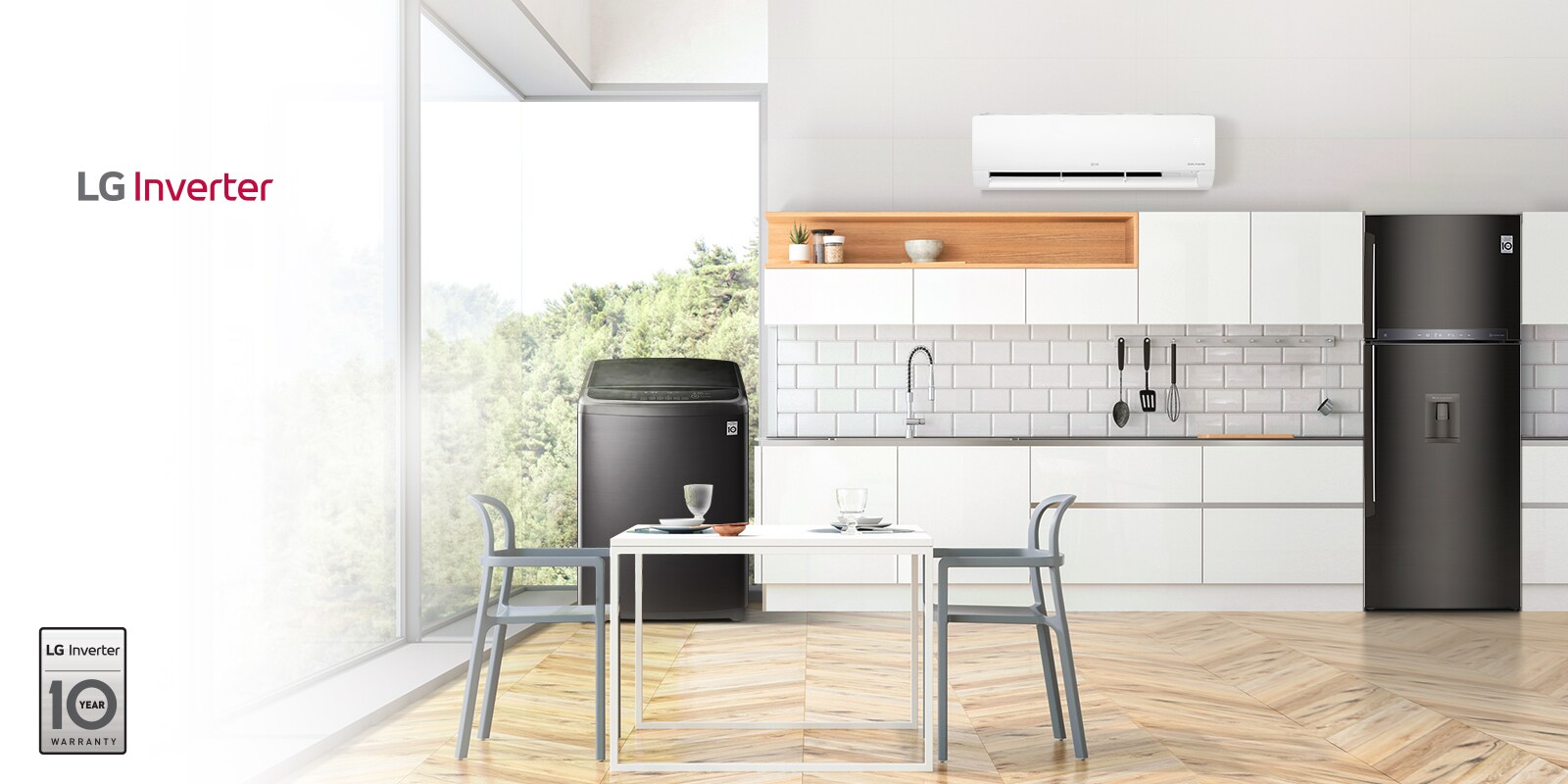 Better Inverter,
LG Inverter
Fresher food, cleaner clothes, cooler rooms.
Add comfort to your life the easy way.

Air Conditioners
Keep your home cool all year long. LG air conditioners feature ultra-responsive controls, air purifying filters and anti-mosquito functions to help you create a safe, comfortable space for everyone in your family
LG Product Service and Support
Get your questions answered about product setup, use and care, repair and maintenance issues. We can help.
Phone
Call an LG Support Representative on
Djibouti :21341880
Ethiopia:8454(Toll Free)
Kenya:0800545454(Toll Free)
Mayotte:06568424309
Rwanda:0788381772
Seychelles:2725580
Somalia :4000
846666(Toll Free)
0633826767
Sudan:5454(Toll Free)
South Sudan:0925706604
Tanzania:0800785454(Toll Free)
Uganda:0800205454(Toll Free)
Zambia:8787(Toll Free)
Monday to Friday (Sudan:Sunday to Thursday)
8:00 - 18:00
Saturday
8:00 - 18:00
Except national holidays
Chat Service
Add "+254 700 545454"
to your phone contact & connect to
LG Customer Service via WhatsApp
Check our new WhatsApp service.