Introducing
the new 2019
OLED TV Range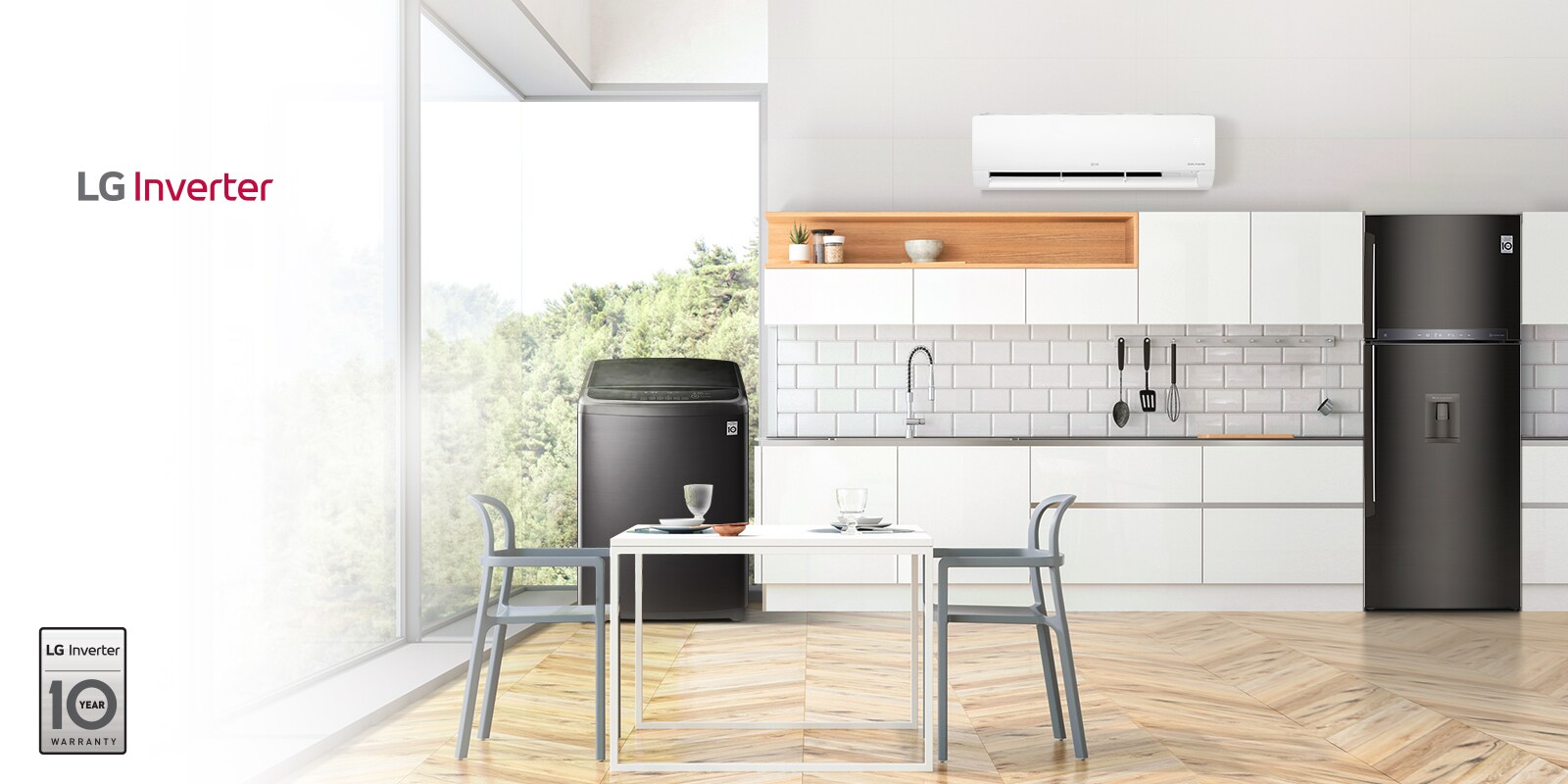 Better Inverter,
LG Inverter
Fresher food, cleaner clothes, cooler rooms.
Add comfort to your life the easy way.

Two Washers In One

The user-focused innovation in the TWINWash™ makes it possible for users worldwide to enjoy doing the laundary.




All OLED TV manufacturers have adopted OLED display technology from LG.
Floating Illusion. LG OLED TV E8
LG OLED TV`s Picturesque Reality. Unities with the Aesthetics of Glass.
Better Performance More Energy Savings

Discover how LG Inverter technology is changing history and making lives better by thinking more like a human.

Innovative and
Still Practical!
A++ Rated InstaView Door-in-Door Refrigerator with Non-Plumbed Water and Ice Dispenser

Design your taste with Smart Inverter
LG Neo Chef™ is a Microwave oven with Smart Inverter technology. Through powerful & precise control (Up to 1,200W*), it provides faster, more even cooking performance. With precise temperature control, you can cook a variety of dishes that are not possible with other microwave ovens.
Fast & Clean Laundry with TurboWash™

LG's TurboWash™ technology uses a unique jet spray for excellent washing performance in less than an hour. You'll always be satisfied with a washing performance that saves you time and energy.
World's 1st WASH & SPIN TWO LOADS AT THE SAME TIME
Blue jeans and white shirts, outerwear and underwear, dad's socks and baby's clothes. With LG TWINWash™, you can wash two loads separately, yet at the same time.
PERFECT SOLUTION FOR DELICATES AND DAILY LOADS
The LG TWINWash™Mini is ideal for washing delicates and small items, even every day. Give the best possible care to items like activewear, underwear and baby clothes.
Simplicity. Perfection.
A next level of TV leaving only the essence of greatness.
The Art of essence,LG SIGNATURE
LG SIGNATURE stays true to the essence, delivering a newsense of life for the most discerning individual.LG SIGNATURE is life-enhancing and provides access to anexceptional lifestyle through meaningful innovation andtimeless aesthetics. Ultimately, LG SIGNATURE creates asense of exclusivity and uniqueness.
Let us chat and hear your views
Connect with us and be the first to hear the latest news about our newest products in the market . Let us know how our products are making your life better
LG Product Service and Support
Get your questions answered about product setup, use and care, repair and maintenance issues. We can help.
Phone
Call an LG Support Representative on
Djibouti :21341880
Ethiopia:8454(Toll Free)
Kenya:0800545454(Toll Free)
Mayotte:06568424309
Rwanda:0788381772
Seychelles:2725580
Somalia :4000
846666(Toll Free)
0633826767
Sudan:5454(Toll Free)
South Sudan:0925706604
Tanzania:0800785454(Toll Free)
Uganda:0800205454(Toll Free)
Zambia:8787(Toll Free)
Monday to Friday (Sudan:Sunday to Thursday)
8:00 - 18:00
Saturday
8:00 - 18:00
Except national holidays
Chat Service
Add "+254 700 545454"
to your phone contact & connect to
LG Customer Service via WhatsApp
Check our new WhatsApp service.