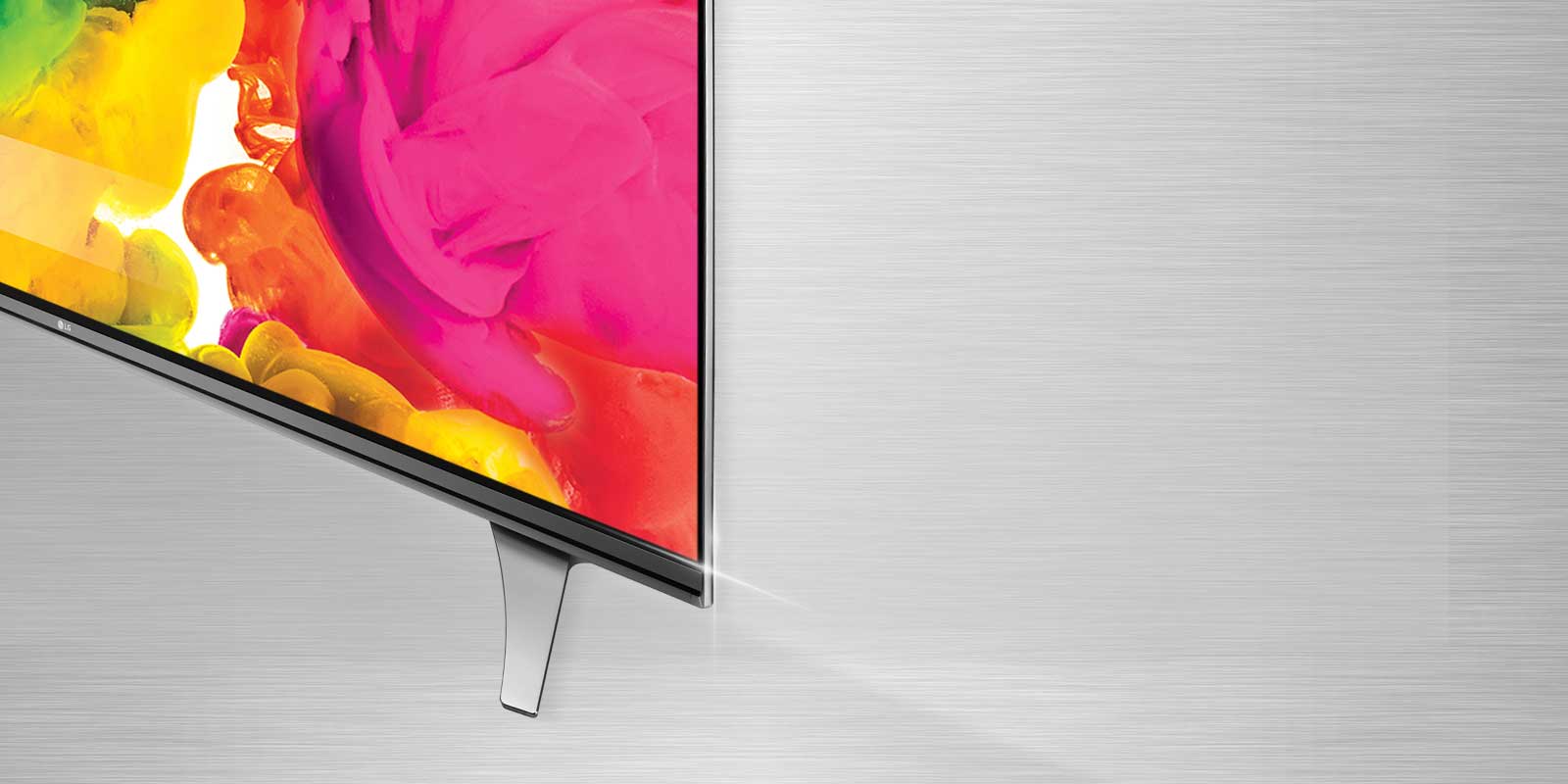 4K UHD TV
LG ULTRA HD represents the next level of picture quality and clarity, boasting a resolution four times higher than Full HD
LG UHD 4K TVS
Get four-times the resolution and four-times the "wow" with LG Ultra HD TVs. Everything's bigger, richer and more detailed than ever in stunning 4K resolution, the next generation of TV resolution
Selecting a checkbox will update the products displayed on screen.
Refine Your Search
20
Total Results
4K UHD TV
Get four-times the resolution and four-times the "wow" with LG Ultra HD TVs. Everything is bigger, richer and more detailed than ever in stunning 4K resolution, the next generation of TV resolution. Discover our range of 4K UHD TVs now!
LG Product Service and Support
Get your questions answered about product setup, use and care, repair and maintenance issues. We can help.
Phone
Call an LG Support Representative on
Djibouti :21341880
Ethiopia:8454(Toll Free)
Kenya:0800545454(Toll Free)
Mayotte:06568424309
Rwanda:0788381772
Seychelles:2725580
Somalia :4000
846666(Toll Free)
0633826767
Sudan:5454(Toll Free)
South Sudan:0925706604
Tanzania:0800785454(Toll Free)
Uganda:0800205454(Toll Free)
Zambia:8787(Toll Free)
Monday to Friday (Sudan:Sunday to Thursday)
8:00 - 18:00
Saturday
8:00 - 18:00
Except national holidays
Chat Service
Add "+254 700 545454"
to your phone contact & connect to
LG Customer Service via WhatsApp
Check our new WhatsApp service.