30,000Hrs Lamp Life Time (LED)
World's first XGA LED Projector
input / Output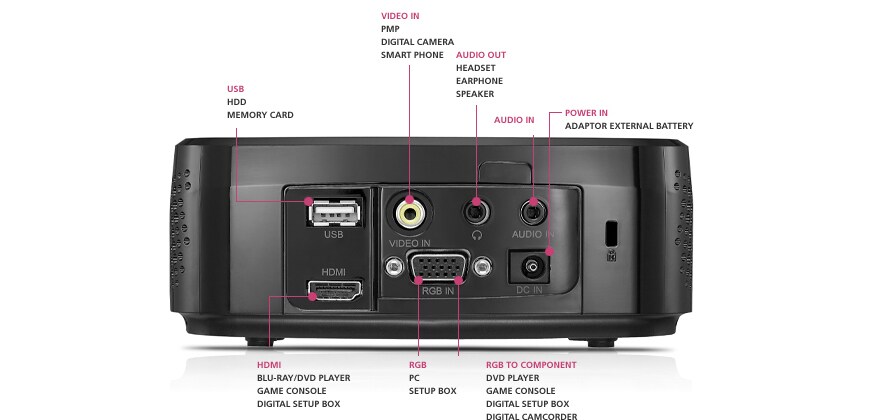 Super Long Lasting LED Lamp
Unlike conventional lamp-based projectors, LG HS200 LED lamp can last upto 30,000 hours. 4 hours a day, lasts 20 years.
LED-Digital Based Light Source
LED-based digital light not only delivers a wider colour range and deeper colour saturation than traditional lamps-its ultra-fast, pulsing LED-light eliminates motion blur and colour break-up.
Design, features and specifications subject to change without notice. Screen images simulated and/or dramatized. Some features in videos may not be available on all models. Please refer to the TECHNICAL SPECIFICATIONS tab for a complete list of features by model.