LG V30/V30+ bought between
11/16 – 12/2
Get up to $400 with another LG product purchase.
If you bought the LG V30 or V30+ between 11/16 and 12/2, buy another LG product within 45 days and redeem for a prepaid Visa® card. Restrictions apply. See site for details.

LG V30™ | LG V30+™
This is real.
Meet the all-new V30 & V30+ – LG's greatest video performance yet.
LG G6™, LG G6+™, LG Q6™ and
LG X charge™
The New Line Of Unlocked LG Phones.
Purchase an unlocked LG smartphone with the latest technology and enjoy the freedom of choosing your carrier, now available as a Prime Exclusive Phone with offers and ads.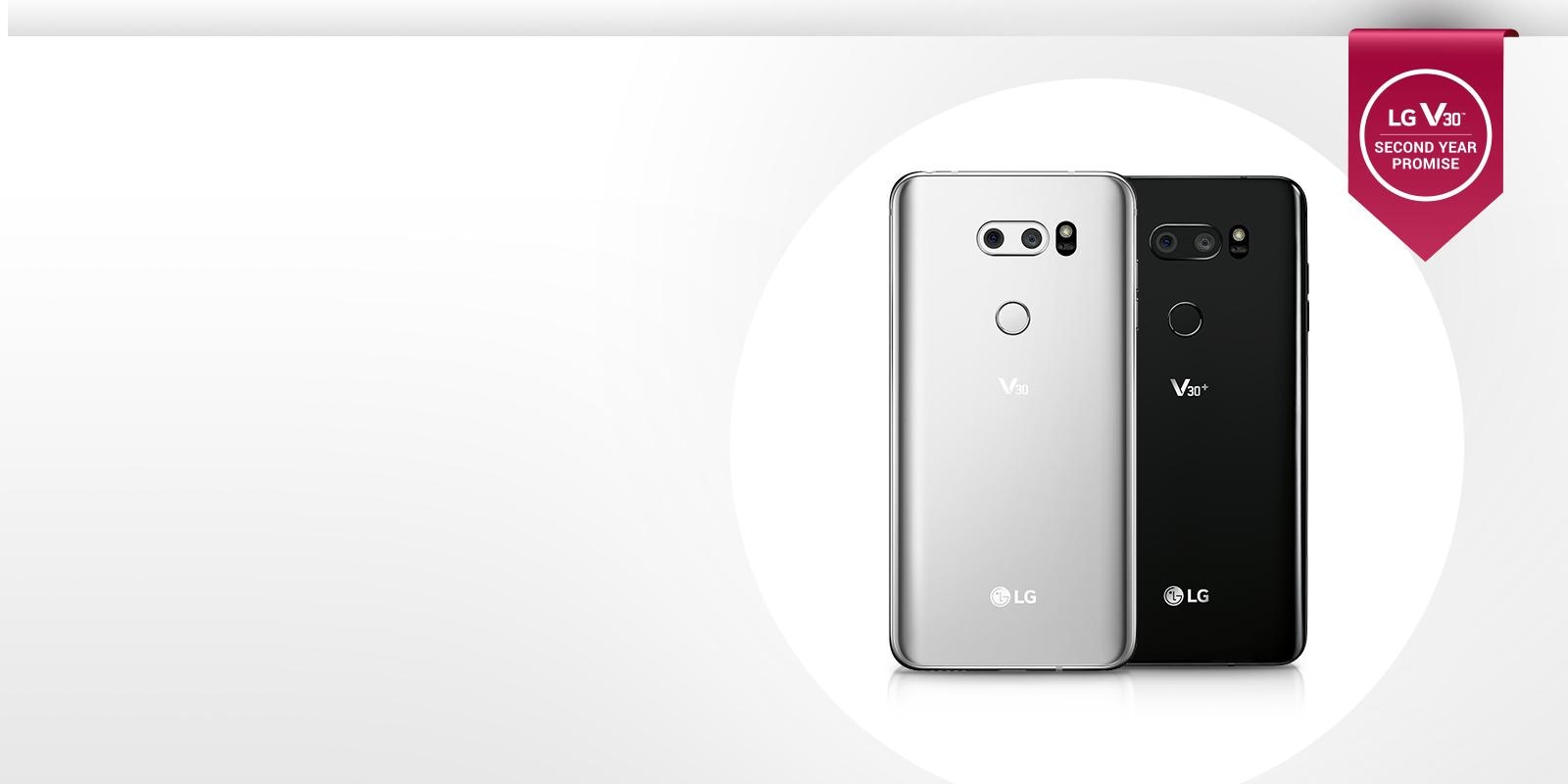 LG V30 | LG V30+
Free Second Year Limited Warranty w/ Registration
Free second year coverage upon registration, with no deductibles, no premiums, and no shipping charges.
That's LG's promise to you.
Selecting a checkbox will update the products displayed on screen.
Refine Your Search
130
Total Results
Android Phones
Elevate your game every day. LG Android phones make it easier than ever to stay connected, stay organized and stay on task. Whether it's for work or play, the innovative Android gives you the power to do it all.
WHAT CUSTOMERS ARE SAYING
Average Rating for Android Phones

4.5 Stars due to less cellular signal receptivity

Pros: The V20 is a feature-laden workhorse. Camera produces superior photo quality and has options for wide-angle shots, and fine-grained control of exposure and speed. Display is totally crisp and deep and colorful. Video is very high quality. Audio (DAC 32-bit) with 3.5 jack is superb. Only one con: I suspect the metal case is responsible for attenuating cellular signal strength and receptivity. Other polycarbonate case phones I've owned have performed better in this area. Plan on keeping my

...

read more

V20 in use for a very long time.

Sweepstakes entry received for review.

Excellent features

Well I have some issues after the first week I got phone and LG and AT&T send out updates for your phone really enjoying using this phone and love to have more LG products LG has the best phones and TVs I always recommend LG

Sweepstakes entry received for review.

This is a fine piece of hardware

I have had this phone for a year or so and like the hardware. Not so impressed with most of the software, but that isn't an LG problem.

Sweepstakes entry received for review.
LG5 exceeds expectations

Didn't really know much about thr lg phones but im glad that i choose tge lg5. Unbelievable display features. Runs really good issues with network connection or freezing apps. Great phone.

Sweepstakes entry received for review.

Very quick back and forth using different apps

I like this phone it's the best I have had and I have had many

Sweepstakes entry received for review.

4 stars

at first i loved this phone, after using it for half a year i still think its a nice phone but it does have flaws. GPS stopped working, the wide angle mode camera works, the regular mode is blurry. The phone body developed some cracks. I am writing this review so LG knows the flaws and works on them. I just bought an LG G6, i hope it does not develop the same issues.

Sweepstakes entry received for review.
Stylo 2 has great featuresvand screen size!

I love this phone it comes loaded with the best features, and screen size for a low price, even has fingerprint scanning security.

Sweepstakes entry received for review.

screen is too fragile

bought this phone 2 weeks ago and immediatley put it in a protective case absolutley love the phones functionalty and then today I stood up and it fell off my lap onto a wooden floor 12-16" at most even with the protective case my girlfriend has a k10 with the same screen material (gorilla glass) and it has been dropped on it face and didnt get a scratch

Sweepstakes entry received for review.

Best Phone I've Owned

I used to be a die-hard Apple fan but I was instantly hooked when getting the Stylo 2 Plus. Best phone I have ever owned!

Sweepstakes entry received for review.
Great Size

I bought this phone a couple months ago. Love the size, as i like big phone but not bulky. Sleek design, has great features, camera took very good pictures. could use more internal memory. Couldn't do an update even after deleting photos and apps because it said i did not have enough storage space. So my phone has shut off and s now stuck in a bootloop which cant be fixed by LG(even under warranty) because in order for them to fix that they say they have t fix any other damage to the phone,

...

read more

which is a crack at the bottom of the screen (which lasted a great while ). But all in all it really is a nice phone.

Sweepstakes entry received for review.

Still like new actually better than new

I've had this phone for almost a year and no problems and its a Wal-Mart family mobile phone

Sweepstakes entry received for review.

Pretty cool phone and features.

I bought 2 of them and the first issue was with the face glass, glass screen protectors would not perfectly fit or attach to it. There is like a design issue that always makes an air bubble between gorilla glass and phone screen. Second issue was that one of the phones came with a defective display screen, had to be sent for warranty repairs. No issue with that since they were extremely helpful and fast. In less than a week I had sent, repair and received back the phone at no charge.

Sweepstakes entry received for review.
excellent phone

Phone is better than expected. I'm very happy with it. Only downside is finding car charger or cords with usb type c.

This review was originally posted to ATT.com.

Love love it

Love the phone amazing camera

This review was originally posted to ATT.com.

Lg v20

Very fast and stylish phone.

This review was originally posted to ATT.com.
Second one is great

I bought this phone in oct or nov of 2016. I had nothing but problems with it from day 1. I sent it back and reaceived the one i have now with and have had not one problem with it. I have been using it all year now. Sending it back had a few steps but they were all smooth and hassle free.

Sweepstakes entry received for review.

Love My Stylo

I have had this for nearly a year and wouldn't give it up for anything. Easy to use, love the stylus.

Sweepstakes entry received for review.

Great phone

I have really enjoyed this phone, so much that I will only buy LG phones now! Easy to use and has great features. After about a year the battery started to drain fast and takes a long time to charge, also DO NOT GET IT WET! I just did this and the touch screen no longer works. NOT the phones fault, totally my fault, so, oh no I have to get a new LG!! GOOD PHONE I WILL BUY THIS AGAIN.

Sweepstakes entry received for review.
LG Product Service and Support
Get your questions answered about product setup, use and care, repair and maintenance issues. We can help.
Telephone
Call an LG Support Representative.
(800) 243-0000 Consumer (7am-midnight CST)
(888) 865-3026 Commercial (8am-6pm CST)