DigitalTrends.com
"One of LG's most impressive Smartphones ever"
Make your story your way with the LG V30®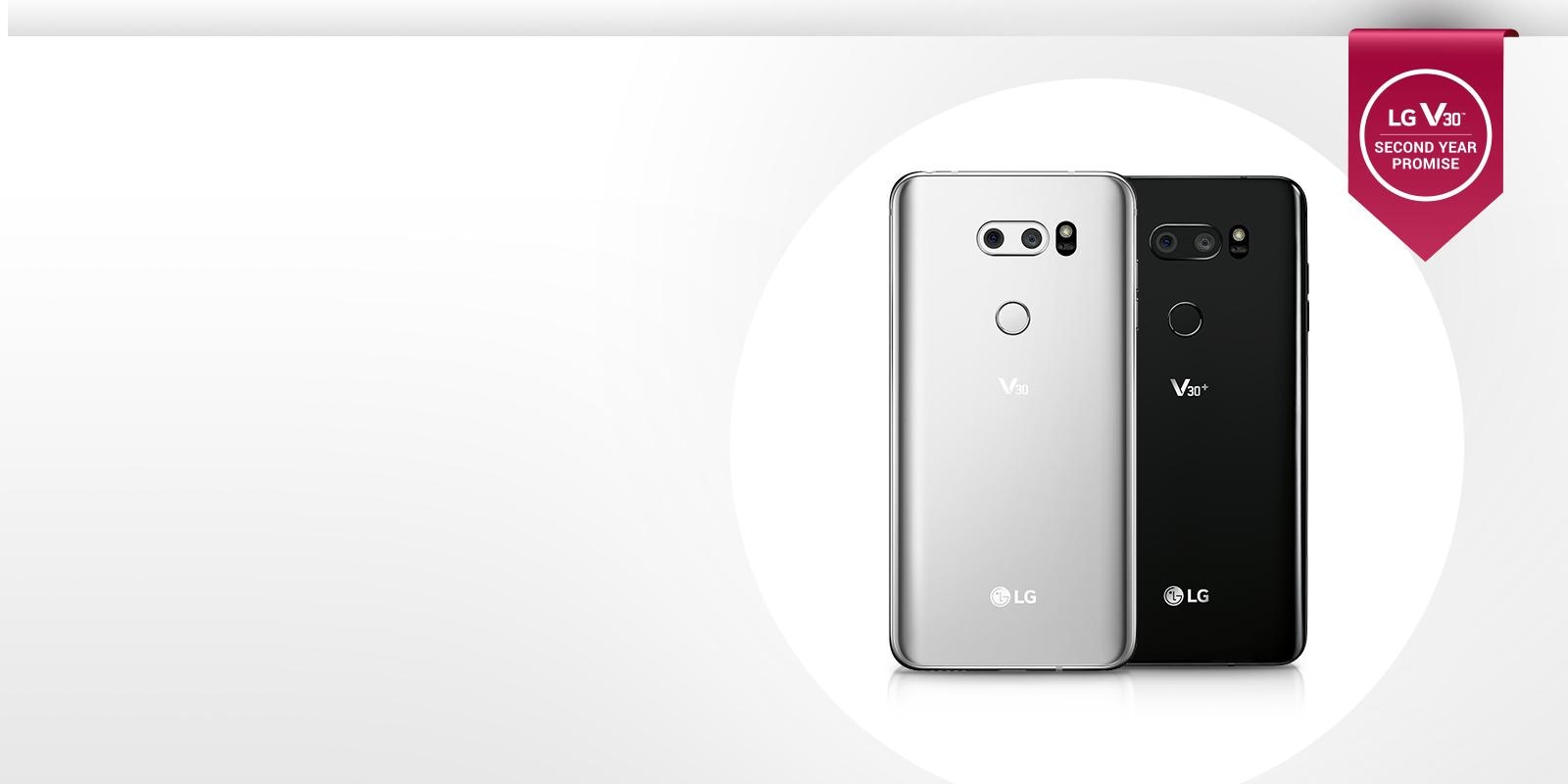 LG V30 | LG V30+
Free Second Year Limited Warranty w/ Registration
Free second year coverage upon registration, with no deductibles, no premiums, and no shipping charges.
That's LG's promise to you.
Selecting a checkbox will update the products displayed on screen.
Refine Your Search
136
Total Results
Android Phones
Elevate your game every day. LG Android phones make it easier than ever to stay connected, stay organized and stay on task. Whether it's for work or play, the innovative Android gives you the power to do it all.
WHAT CUSTOMERS ARE SAYING
Average Rating for Android Phones

An excellent phone

This is my first LG phone after having a couple of Samsungs and three Sonys. It's an excellent well built phone with good features and a great user interface. It has bags of memory for all your apps. The good battery life and fast charging are a bonus.

Sweepstakes entry received for review.

Poor battery

I've had this phone for a little over a year. I love everything about the phone except the battery life. LG really should have provided a backup battery if the screen technology was too advanced for the battery provided. Yes, I would consider myself a heavy user when I am home where I basically have to keep it plugged in while using it. However, at work where I am not using it nearly as much and even with Avast Battery Saver and minimal tasks operating I can barely get the battery to last thru

...

read more

an 8 hour shift. Now that I have two jobs I will need to put it on a charger throughout the day to keep it from dying which means I'll have to be away from it while it is charging.

Sweepstakes entry received for review.

I LOVE THIS PHONE!

I bought this phone May of 2016 and it is the best phone I have had so far.I do not have a case on it because I like the color I have dropped it several times and it is still going as good as the day I bought it. My battery life is amazing. I can go all day on the same batter and sometimes a day and a half. I always used Samsung before this and my phone was always needing to be charged by 2 or 3 in the after noon. I will stick with LG as long as the quality of the phones are great. The sound is

...

read more

loud the display is beautiful. I love this phone!

Sweepstakes entry received for review.
LG V20

I bought this smart phone a couple of weeks ago, picked it to replace my samsung S5 which was becoming slower on basic internet browsing. I tend to buy "last years" model instead of the latest. So far I'm not disappointed, fast, big display, excellent battery charge hold. Nice dual FOV camera, light weight AND replaceable battery which is becoming a thing of the past...

Sweepstakes entry received for review.

The number one contender to the Galaxy Note 8

I have had the LG LS997 Titan now for 12 glorious days. I have to say i am no a convert previously all of my devices were Samsung, but sadly the cost of the note 8 was out of my current price range. Well I saved up to purchase it at a Boost mobile retailer and to my luck they did not carry it, and I was introduced to the Titan. This has been the best phone experience thus far. I love having the 64 GB memeory with the ability to use an sd card. I have even taken so captivating pictures. I can

...

read more

honestly say I am in love with this phone.

Sweepstakes entry received for review.

Great speed, great operating system!

I purchased my LG after the Samsung battery recall and never looked back. Its the first LG smartphone I have ever owned and I LOVE this phone! The processing speed is great for streaming, gaming, and multitasking. Screen size, color and clarity are great! I am an LG guy now! Keep up the great work LG and thank you for such a quality product. 5 of my friends have purchased the same phone based on my recommendation. You did it RIGHT!

Sweepstakes entry received for review.
Lg v20

Very fast and stylish phone.

This review was originally posted to ATT.com.

great phone

Love it. would definitely recommend to a friend

This review was originally posted to ATT.com.
good software updates and features for the price

I bought this one month ago it is much smaller than I'm used to, but that said, it is a very good phone, w/good service all around. already frequent updates & the latest Android software. There is one issue, it is the screen. Also, for the insanely low price of purchase there will obviously be disadvantages. The number one issue is the Glass as it is prone to shatter easily. I highly suggest a cover as well as Gorilla Glass. One last gripe, while wearing polarized sunglasses it is impossible

...

read more

to view the screen regardless of ambient light.

Sweepstakes entry received for review.

Better than an I Phone

This Phone is way better than an I phone . It stays charged a heck of a lot longer and is easy to operate . I could never say enough good things . I just wish that I could give it a ten star rating. This is also great for hearing impaired persons as it will run the Phonak ComPilot Air Hearing aids with ease.

Sweepstakes entry received for review.

Awesome value!

Got it for Christmas! Pokemon play excellent for this senior citizen.

Sweepstakes entry received for review.
Good mobile in this Price Range

I've not feel any problem with this phone all features are working very well. Although there is some efficiencies bur over all this phone is good. A crash proof phone I've experience when my phone fell down from running Bike.

AMAZING PHONE

This phone is the best phone I've ever had. The screen looks so great. It takes wonderful pictures. The system speed is faster than me and I love it :)

Sweepstakes entry received for review.

Decent phone

Overall it's a decent phone for its price. The drawbacks are memory and Wi-Fi connections. This is the first android I've had that doesn't allow you to turn off scanning and disconnects you due to poor internet. I know Wi-Fi sucks in the bus tunnels but I still want to be connected even if its slow. And like a lot of other people have mentioned not being able to move apps to the sd card hinders the amount of apps you can have.

Sweepstakes entry received for review.
Great phone

I have really enjoyed this phone, so much that I will only buy LG phones now! Easy to use and has great features. After about a year the battery started to drain fast and takes a long time to charge, also DO NOT GET IT WET! I just did this and the touch screen no longer works. NOT the phones fault, totally my fault, so, oh no I have to get a new LG!! GOOD PHONE I WILL BUY THIS AGAIN.

Sweepstakes entry received for review.

Love My Stylo

I have had this for nearly a year and wouldn't give it up for anything. Easy to use, love the stylus.

Sweepstakes entry received for review.

Great Phone but needs OS upgrade

I am using this phone for about year now and. I love the phone. I was expecting LG to give android 7 or 8 update on this phone. As LG is usually good about it. LG please give OS upgrade on this phone. Thank you.
My favorite LG phone

Im not known to keep a cell phone for long, as my old cell phone collection consists of nothing but shattered screens and carnage. I purchased my Stylo 2 Plus in September and still use it today. Its durability is as great as its functionality. In fact (dont try this at home) yesterday I dropped from the roof of a 3 story home and watched it land on concrete. With no screen protector or case it hit the ground and the back popped off and the battery popped out and I thought it was done. Nope.

...

read more

The screen didnt even crack. Put it back together turned it on and still a great phone. Love having a pen in my phone too

Sweepstakes entry received for review.

Almost perfect....

I bought my phone on 9/17. Overall, it's a very well made phone with amazing preformance as far as speed and functionality. I did however, find two unfortunate flaws. The screen and stylist pen are a little to small for comfort in my opinion. But, the most disappointing and unfixable was the auto focusing rear camera that will not focus on documents. That feature was the biggest selling point for me when I purchased it. I needed to be able to take pictures of documents to send in to my job so I

...

read more

could be paid. It was a pain when all my pictures came out blurry and even worse when I was told there was no way to fix it.

Sweepstakes entry received for review.

Great phone

Phone is very fast. Works well n I love it's graphics on games. Screen is very sharp n clear. Love it's processors speed n that its a Qualcomm snapdragon processor. Phones speaker sounds good as well. Battery lasts long and doesn't take long to charge. Photos are very good.

Sweepstakes entry received for review.
LG Product Service and Support
Get your questions answered about product setup, use and care, repair and maintenance issues. We can help.
Telephone
Call an LG Support Representative.
(800) 243-0000 Consumer (7am-midnight CST)
(888) 865-3026 Commercial (8am-6pm CST)