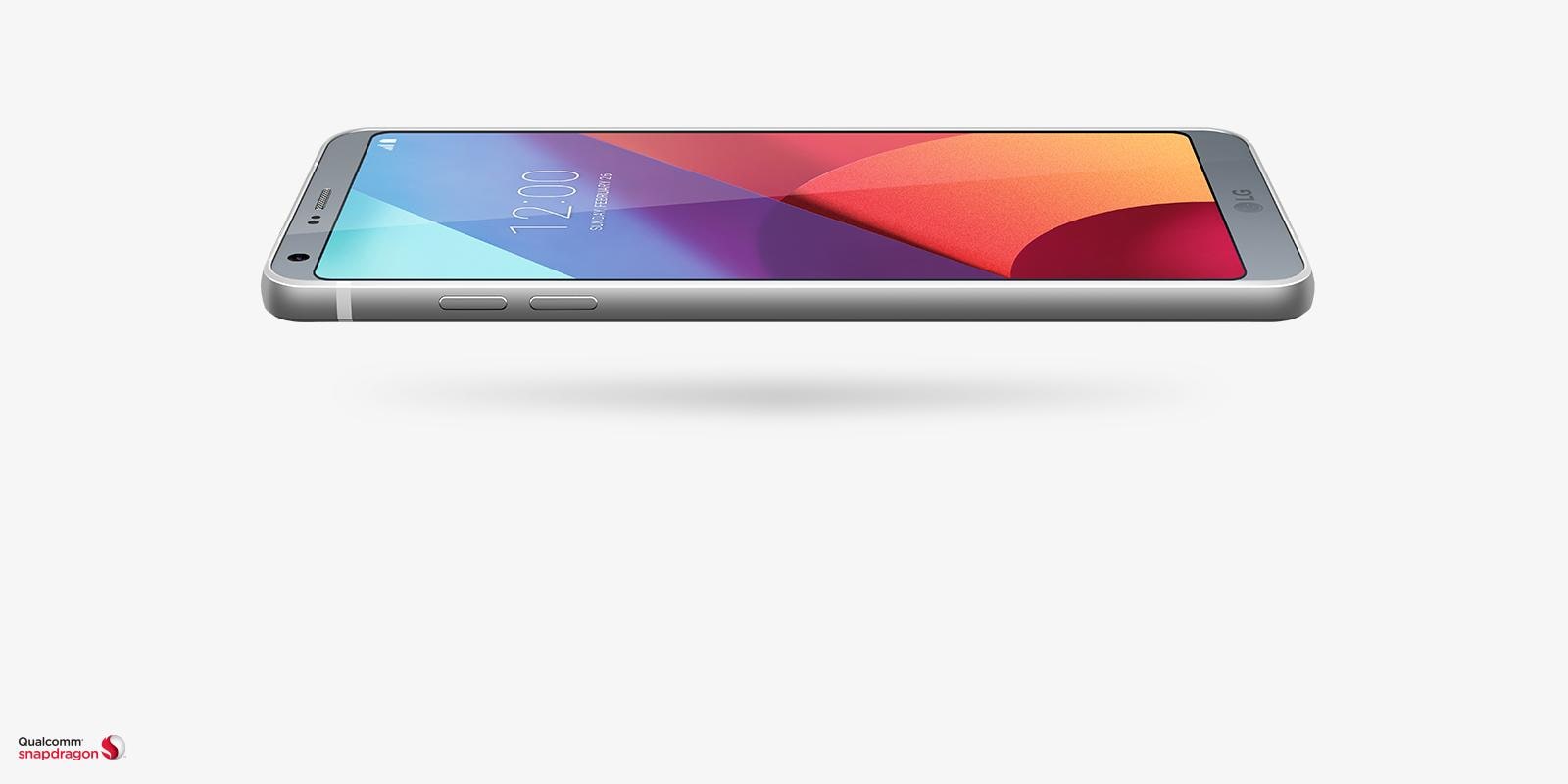 The Big Screen That Fits in Your Hand
The LG G6 packs a 5.7-inch QHD+ display in an attractive, sleek
phone that comfortably fits in one hand.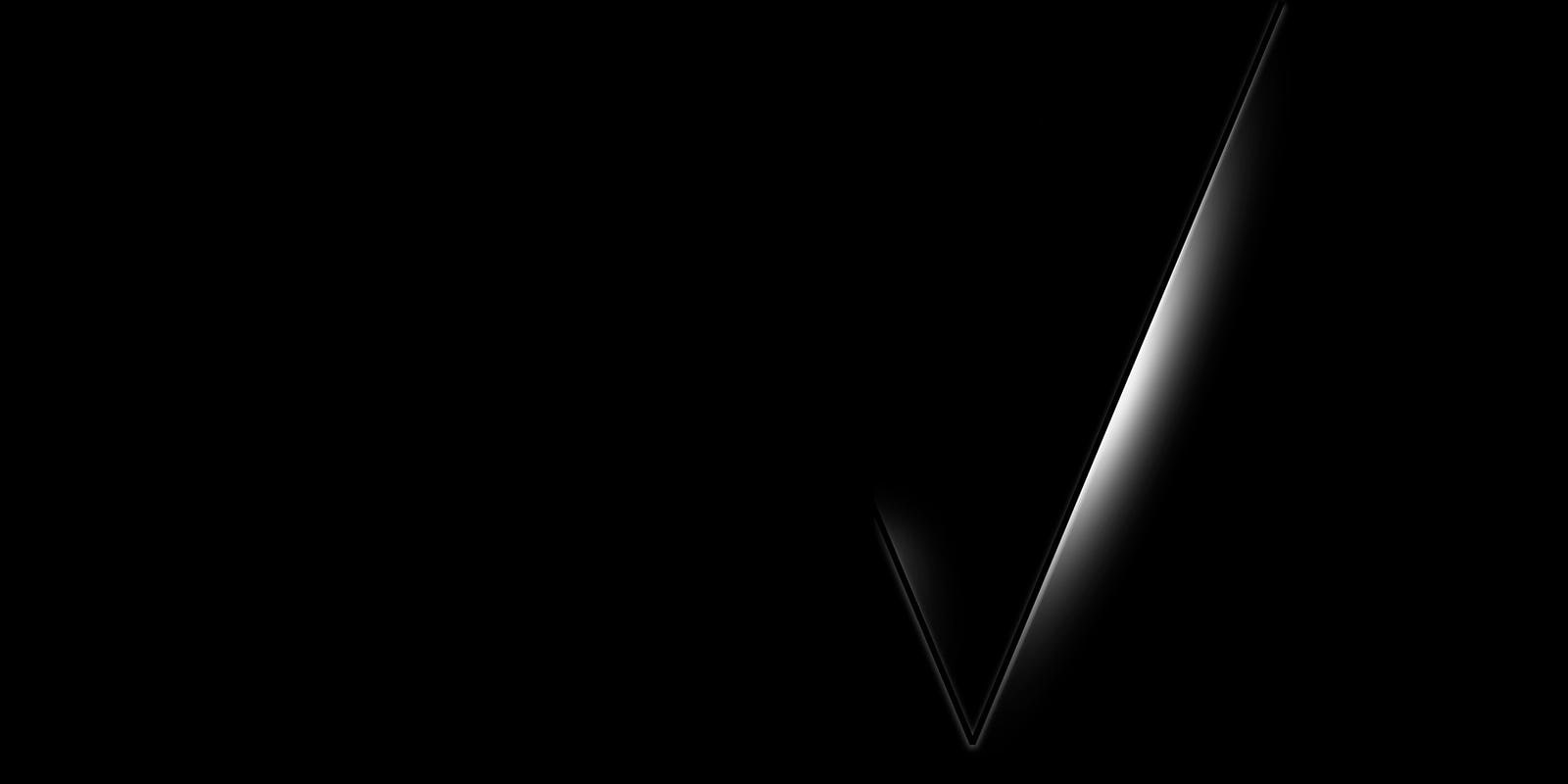 LG V Series
The LG V30 is Almost Here
Join our email list and you'll get all of the latest news on the LG V30 before anyone else.

Selecting a checkbox will update the products displayed on screen.
Refine Your Search
99
Total Results
Android Phones
Elevate your game every day. LG Android phones make it easier than ever to stay connected, stay organized and stay on task. Whether it's for work or play, the innovative Android gives you the power to do it all.
WHAT CUSTOMERS ARE SAYING
Average Rating for Android Phones

Great Phone

After using the LG V20 for about a week now, I can conclude that this is the best phone LG has made thus far. Years ago I started off with the LG G3 which was a great phone but had a lot of software issues. I then went back to my iPhone and now I took a leap of fate and went right back to LG with the V20. The V20 gets the job done. I use it for gaming, work, travel, and rely on it for my day to day freelance programming job. However, one bad experience is the battery life. Yeah it gets the job

...

read more

done but I can not go a full day without the phone dying completely on me. I have to keep it charged up. That's the only problem I have with this phone. Other than that I can not wait for see what LG has in planned for the V30.

Sweepstakes entry received for review.

Lg Verizon V20

This cell phone by far is the best phone you can buy. The standalone features are outstanding Between the G6 and the V20 Snap dragon 820 vs the 821? their is no was possible to see any difference. Water proof the G6 is great if your near water enough to worry about it. The video. Hey they made the commercial with the v20 so what more an you say. 64 gigs of internal memory G6 went to 32gigs smh. why so little memory.

Sweepstakes entry received for review.

Great phone

Im very happy with it love it all the way around..the only problems i have is with volume wish LG kept it on the back like the original design.. im not used to having it on the side and it keeps getting in my way when playing my games or watching YouTube or Netflix but other then that love it..cant wait to see what the new V series phone will come up with in the future looking forward to it!!...oh and another thing i think the V series phones should also come with a stylo pen!! Like the stylo..

Sweepstakes entry received for review.
Awesome value!

Got it for Christmas! Pokemon play excellent for this senior citizen.

Sweepstakes entry received for review.

good software updates and features for the price

I bought this one month ago it is much smaller than I'm used to, but that said, it is a very good phone, w/good service all around. already frequent updates & the latest Android software. There is one issue, it is the screen. Also, for the insanely low price of purchase there will obviously be disadvantages. The number one issue is the Glass as it is prone to shatter easily. I highly suggest a cover as well as Gorilla Glass. One last gripe, while wearing polarized sunglasses it is impossible

...

read more

to view the screen regardless of ambient light.

Sweepstakes entry received for review.

Long lasting battery

Amazed at how long the battery last and how user friendly the device is.

Sweepstakes entry received for review.
Excellent Product

I have been with my G5 for several months now, the hardware is trouble-free!! Very important. I upgraded from the G3 also trouble-free. The software applications LG includes are pretty much a waste, except for the configuration and settings software. Similar to some of the google applications. Waste CPU time that is. By running in the background!!! One problem with the file system, it does not allow the user to copy/move multiple files at a time. Had to manually move contacts one at a

...

read more

time. Also tried moving photo files from Internal Mem to SD Card/PC, which is a pain. Despite that, this phone rocks!!! ❗❗❗

Sweepstakes entry received for review.

Gps Not working

When I bought this phone I loved it it was awesome. Loved its modular design, shape, and camera. But now since the new marshmallow update my gps doesnt work properly. Its not accurate 90% of the time and it sucks because I can't use Google maps or pokemon go and i really enjoy pokemon go but now it's nearly impossible and frustrating to play with the gps not working and my character jumping all over the place. It would be cool if LG fixed this problem because if they did then there would be no

...

read more

problem.. Well for me. Also a full refund would do.

Sweepstakes entry received for review.

Nice phone

I purchased this phone in march replacing my note edge I love the phone how ever upset that all the friends are not available in the us I was mostly interested in the HiFi DAC I may go back to Samsung if I cannot get my hands on a DAC or all the other friends for that matter. I tried EBay but the prices were outrageous. On the brighter side the 360 cam VR and the cam plus are great just wish I had the DAC so I can enjoy my music more

Sweepstakes entry received for review.
Excellent phone

I really like my Stylo 2, I replaced a G2 and find this phone very much it's equal. I like the new Marshmallow O/S. I like the stylus, it's so easy to use and then slip right back into it's little hole. It's quick, the screen is bright and easy to read. I like that you can put a huge SD card in there if you want. Feels good in the hand, it is very thin and looks like a more costly phone. The battery lasts all day with everyday use and into the next if I'm not using it much say on

...

read more

weekends. I highly recommend this phone, I recommend ANY LG phone, that is all I buy and use they are great, great phones. Hands down winner of any brand out there in my opinion, in ease of use, battery, UI and appearance.

Sweepstakes entry received for review.

Great phone, simple to use, great battery life

I've had this phone for about 10 months and absolutely love it. it is so clean and simple to use but powerful. I love the battery life and how quickly it recharges as well as the screen size for better visibility.

Sweepstakes entry received for review.

More Amazing Than I Thought

I purchased my LG Stylo 2 a month ago, and I must admit after being a dedicated iPhone user for over 5 years, I really am enjoying this phone. I guess android phones aren't to bad at all. I'm completely amazed and in love with it's amazing design and light weight. The 5.7" HD screen it's to die for. The security features are great also, and the technology with in this phone, has me captivated for hours. I love my Stylo 2.

Sweepstakes entry received for review.
Very happy with the phone. Upgraded from a G3. improved camera, improved battery life, improved on/off button, faster charges. Bought it partly because it still allows a swap-out of battery and micro sd memory.

Sweepstakes entry received for review.

Awesome phone with features missing in newer model

This phone features a removable battery which I personally think is important for troubleshooting your device! The power and volume buttons are located on the back and have multiple functions depending on the app, meaning that you have increased range of motion while, for example, taking a picture in Snapchat. Love love love the LG g series

Sweepstakes entry received for review.

Awesome!

This device is my favorite by far. Everything about it is great. The sleakness, the design, the metal body, processor, etc. Best LG product I've had to date! It will definitely be difficult to beat this phone. Along with the charging cradle and free 360 camera, I couldn't be happier!

Sweepstakes entry received for review.
Pretty cool phone and features.

I bought 2 of them and the first issue was with the face glass, glass screen protectors would not perfectly fit or attach to it. There is like a design issue that always makes an air bubble between gorilla glass and phone screen. Second issue was that one of the phones came with a defective display screen, had to be sent for warranty repairs. No issue with that since they were extremely helpful and fast. In less than a week I had sent, repair and received back the phone at no charge.

Sweepstakes entry received for review.

Decent phone

Overall it's a decent phone for its price. The drawbacks are memory and Wi-Fi connections. This is the first android I've had that doesn't allow you to turn off scanning and disconnects you due to poor internet. I know Wi-Fi sucks in the bus tunnels but I still want to be connected even if its slow. And like a lot of other people have mentioned not being able to move apps to the sd card hinders the amount of apps you can have.

Sweepstakes entry received for review.

Awesome

I love lg there awesome I would decently get another one

Sweepstakes entry received for review.
LOVE IT!

Great phone...I absolutely love everything about this phone!

Sweepstakes entry received for review.

SUPERB Design & GREAT Lens......

I very very very very very very LOVE LG G5.. Amazing Accessories..

Sweepstakes entry received for review.

Best phone ever

I like my G5 better that any Iphone and is vary durable.

Sweepstakes entry received for review.
I've had my LG stylo 2 for at least a year and I'm sure I've dropped it several times, my screen has some scratches but it hasn't cracked or broken yet!!! And my home has ceramic tile!!! That's extremely impressive wouldn't you agree???

Sweepstakes entry received for review.

Love this phone!!!!!

I purchased this phone a few months ago. After having the first LGStylo for two years. This phone is fast and the battery life has always been the longest lasting compared to other brands.

Sweepstakes entry received for review.

Ample sized screen, easy to use

Have had it for a couple of weeks, great phone, great features!

Sweepstakes entry received for review.
Ok, but battery life and internal speaker poor

Battery life is short which explains the free extra, because you will need it. 4 mos old. And when in 3g or struggling to find LTE it drains fast. Battery swapping is stressful, because it feels like it will break. Screen display very nice. Speed of the dual processor appears the same as the G2. When using the predictive text"swype" it tends to use odd words, that agent normally in my vocabulary.

Sweepstakes entry received for review.

Excellent product!

I got this phone when I was upgrading from the LG G3 as I have always loved LG products. I was not disappointed in my choice, I love all the different feature that the camera provides for taking both photos and recording video. I also liked that the speaker is louder as I use my phone for just about everything from an alarm clock to using it for work related tasks. I also love the quick charge feature as it allows me to charge my phone in a pinch in a short amount of time.

Sweepstakes entry received for review.

Best phone out there!

After having this phone from when it was first released I still have zero complaints and the aw factor is still in affect. The dual camera amazes me continually because it is able to capture such a large view in one. The speed of the phone also has kept me on my toes because I never have to worry about lag or delays opening apps or browsers. Another key aspect of this phone is the finger print reader. Comparitive to other phones, the G5 smokes the competition. Galaxy phones often take a few

...

read more

tries to use the feature but this unlocks 1st try with no hesitation. It is useful for more than just unlocking my phone, I can use it for banking as well. This phone meets all expectations and goes beyond. I would highly recommend it!!

Sweepstakes entry received for review.
LG Product Service and Support
Get your questions answered about product setup, use and care, repair and maintenance issues. We can help.
Telephone
Call an LG Support Representative.
(800) 243-0000 Consumer (7am-midnight CST)
(888) 865-3026 Commercial (8am-6pm CST)