LG V30/V30+ bought between
11/16 – 12/2
Get up to $400 with another LG product purchase.
If you bought the LG V30 or V30+ between 11/16 and 12/2, buy another LG product within 45 days and redeem for a prepaid Visa® card. Restrictions apply. See site for details.

LG V30™ | LG V30+™
This is real.
Meet the all-new V30 & V30+ – LG's greatest video performance yet.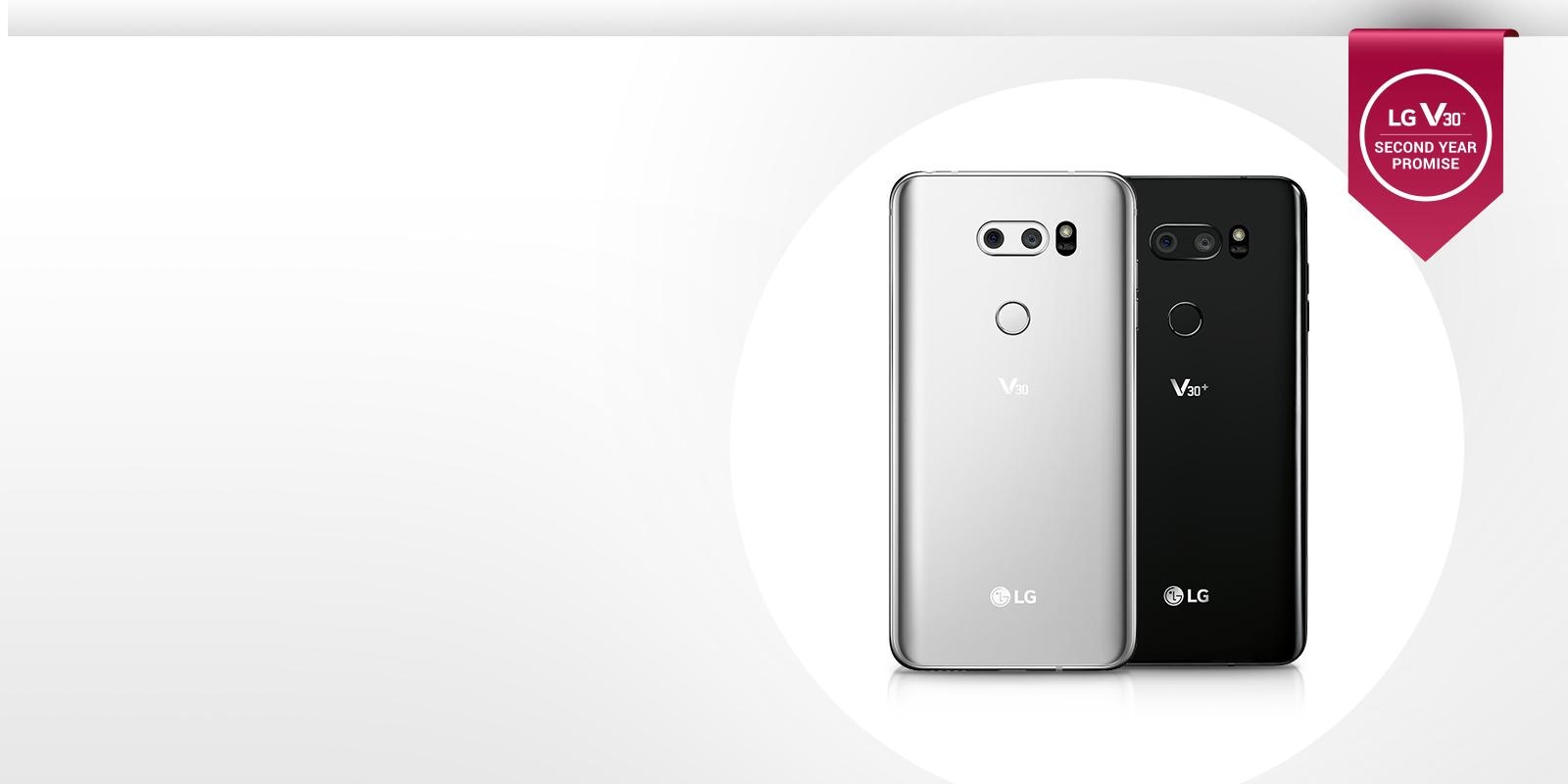 LG V30 | LG V30+
Free Second Year Limited Warranty w/ Registration
Free second year coverage upon registration, with no deductibles, no premiums, and no shipping charges.
That's LG's promise to you.
Selecting a checkbox will update the products displayed on screen.
Refine Your Search
10
Total Results
Sprint Phones
From Android phones packed with all the sweet features you want, to basic phones that let you take care of business while on the go, LG phones from Sprint have something for everyone.
WHAT CUSTOMERS ARE SAYING
Average Rating for Sprint Phones

This is a fine piece of hardware

I have had this phone for a year or so and like the hardware. Not so impressed with most of the software, but that isn't an LG problem.

Sweepstakes entry received for review.

Great peice of hardware.

I like the features such as the app bar at the top of my homepage where I can turn on/off bluetooth and wifi and flashlight. I would love this hardware with a windows mobile OS.

Sweepstakes entry received for review.

Long Battery Life

I have only been using this phone for 3 days so I haven't had a chance to use all of its features. Two features I absolutely love are the long battery life and having the notification bar appear even when the phone is locked. One problem that I encounter is that this is a AT&T model and I am with T-Mobile so it came loaded with AT&T apps that I can't use.

Sweepstakes entry received for review.
Truly Great Phone !!!!!

I have had 2 lg g5s. One I have had for over a year..the other for about 6 months. I simply do not see why so many people have problems with this phone. I have only had one issue on the older one..the battery gave out and bulged against the back of the phone causing the nfc to not work..just put in a new battery and it worked again. I am an Uber driver and use this phone up to 13 hours a day with no problems. GPS and maps works great! No problems at all.

Sweepstakes entry received for review.

4 stars

at first i loved this phone, after using it for half a year i still think its a nice phone but it does have flaws. GPS stopped working, the wide angle mode camera works, the regular mode is blurry. The phone body developed some cracks. I am writing this review so LG knows the flaws and works on them. I just bought an LG G6, i hope it does not develop the same issues.

Sweepstakes entry received for review.

LG5 exceeds expectations

Didn't really know much about thr lg phones but im glad that i choose tge lg5. Unbelievable display features. Runs really good issues with network connection or freezing apps. Great phone.

Sweepstakes entry received for review.
LG Product Service and Support
Get your questions answered about product setup, use and care, repair and maintenance issues. We can help.
Telephone
Call an LG Support Representative.
(800) 243-0000 Consumer (7am-midnight CST)
(888) 865-3026 Commercial (8am-6pm CST)