LG V30™ | LG V30+™
This is real.
Meet the all-new V30 & V30+ – LG's greatest video performance yet.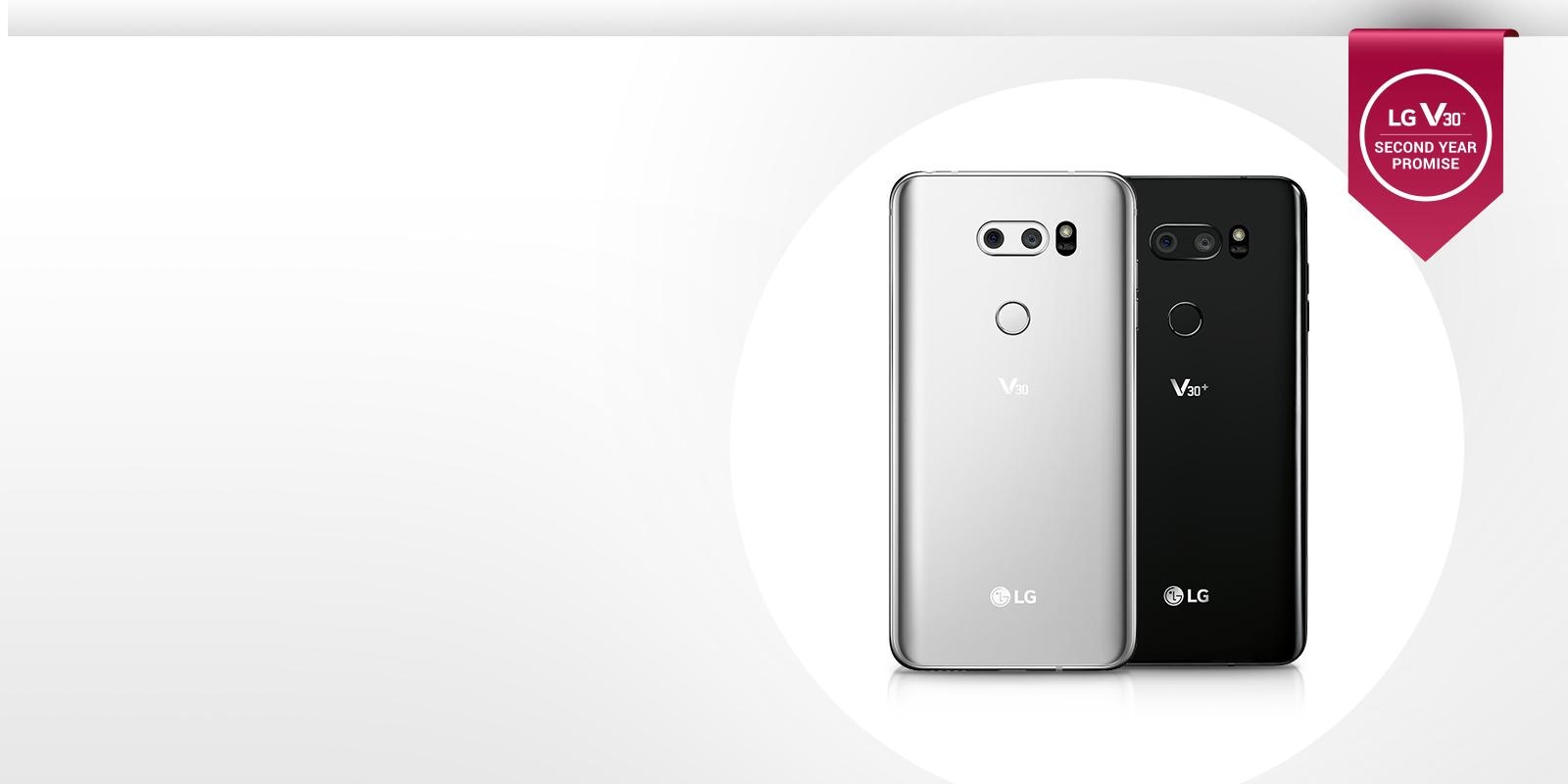 LG V30 | LG V30+
Free Second Year Limited Warranty w/ Registration
Free second year coverage upon registration, with no deductibles, no premiums, and no shipping charges.
That's LG's promise to you.
Selecting a checkbox will update the products displayed on screen.
Refine Your Search
137
Total Results
Touch Screen
With LG touchscreen phones, you'll not only see stunning imagery and vibrant colors come to life before your eyes, the intuitive features make it easy to interact, work or stay connected flawlessly.
WHAT CUSTOMERS ARE SAYING
Average Rating for Touch Screen

I LOVE THIS PHONE!

I bought this phone May of 2016 and it is the best phone I have had so far.I do not have a case on it because I like the color I have dropped it several times and it is still going as good as the day I bought it. My battery life is amazing. I can go all day on the same batter and sometimes a day and a half. I always used Samsung before this and my phone was always needing to be charged by 2 or 3 in the after noon. I will stick with LG as long as the quality of the phones are great. The sound is

...

read more

loud the display is beautiful. I love this phone!

Sweepstakes entry received for review.

4 stars

at first i loved this phone, after using it for half a year i still think its a nice phone but it does have flaws. GPS stopped working, the wide angle mode camera works, the regular mode is blurry. The phone body developed some cracks. I am writing this review so LG knows the flaws and works on them. I just bought an LG G6, i hope it does not develop the same issues.

Sweepstakes entry received for review.

***Excellent***

I bought myself and my wife the same LG G5's about a month ago. We both like the camera, speed, and how they come with a theme store so she dont have to download another system lol. I had a galaxy s5 since they first came out and it was a easy switch !!! To anyone thinking about getting the G5 do it you will not be disappointed I promise that ! simply a MUST HAVE FOR THE FAMILY !!!!

Sweepstakes entry received for review.
Good mobile in this Price Range

I've not feel any problem with this phone all features are working very well. Although there is some efficiencies bur over all this phone is good. A crash proof phone I've experience when my phone fell down from running Bike.

Great Size

I bought this phone a couple months ago. Love the size, as i like big phone but not bulky. Sleek design, has great features, camera took very good pictures. could use more internal memory. Couldn't do an update even after deleting photos and apps because it said i did not have enough storage space. So my phone has shut off and s now stuck in a bootloop which cant be fixed by LG(even under warranty) because in order for them to fix that they say they have t fix any other damage to the phone,

...

read more

which is a crack at the bottom of the screen (which lasted a great while ). But all in all it really is a nice phone.

Sweepstakes entry received for review.

Decent phone

Overall it's a decent phone for its price. The drawbacks are memory and Wi-Fi connections. This is the first android I've had that doesn't allow you to turn off scanning and disconnects you due to poor internet. I know Wi-Fi sucks in the bus tunnels but I still want to be connected even if its slow. And like a lot of other people have mentioned not being able to move apps to the sd card hinders the amount of apps you can have.

Sweepstakes entry received for review.
Many features, fantastic screen

The LG V20 AT&T version is a great phone. I will address the drawbacks at the beginning: You can disable most of the AT&T apps and you can either swap the battery or buy an extended battery. Otherwise this is a flawless phone. Great screen, Quad DAC, second screen is handy, very light for its size, SD card slot. It does everything you ask of it. The dual rear cameras are spectacular and the front camera has a wide angle mode. Just be sure to keep a spare battery around, or a quick charger. You'll need it.

Sweepstakes entry received for review.

Great phone and camera

Has more stuff built in than I'll ever learn to use, at this point it is still smarter than me, but I'm working on it. The more I try new things the more I learn. Overall a great value for the money.

Sweepstakes entry received for review.

Solid Performance

Impressed with overall look, feel and design. I personally love the second screen, and the ability to open the back with a press of a button. I find it silky and smooth when operating. Very responsive and easy to maneuver through programs and apps. I'm a LG'er, and all the products we purchase in our household have a LG Logo on it. Enough said.

Sweepstakes entry received for review.
Second one is great

I bought this phone in oct or nov of 2016. I had nothing but problems with it from day 1. I sent it back and reaceived the one i have now with and have had not one problem with it. I have been using it all year now. Sending it back had a few steps but they were all smooth and hassle free.

Sweepstakes entry received for review.

Simple yet practical

K540 has been a great investment for me. My previous devices were not so simple and yet practical as that phone. I enjoy very much the quality of the screen display and of the sound while playing games or listening to music. Besides, I find K540 to be reliable in terms of the quality of the network and internet connections. I have very rarely lost signal in any place I have traveled to.

Sweepstakes entry received for review.

Love My Stylo

I have had this for nearly a year and wouldn't give it up for anything. Easy to use, love the stylus.

Sweepstakes entry received for review.
Waterproof

I have had this phone for about 9 months now. I have been very careful with my phone until it fell into a mop bucket full of water. Unto my surprise and after being fully submerge for a good 30 minutes, I pulled it from the water and my phone still worked. Of course, I put it into a bowl of rice for 24 hours, today its still like it never fell in to water. I do not advise this all but never worry when you have an LG you have a devise for Life. Thank You LG, Sincerely Kristen, OKC

screen is too fragile

bought this phone 2 weeks ago and immediatley put it in a protective case absolutley love the phones functionalty and then today I stood up and it fell off my lap onto a wooden floor 12-16" at most even with the protective case my girlfriend has a k10 with the same screen material (gorilla glass) and it has been dropped on it face and didnt get a scratch

Sweepstakes entry received for review.

Stylo 2 has great featuresvand screen size!

I love this phone it comes loaded with the best features, and screen size for a low price, even has fingerprint scanning security.

Sweepstakes entry received for review.
My LG V20

Very satisfied with this phone. I like the easy-to-use features.

This review was originally posted to ATT.com.

V20 love the phone

Great phone no problems enough memory fast like a mini computer in your pocket! Excellent deal with the half off price tag thanks att

This review was originally posted to ATT.com.

great phone

Love it. would definitely recommend to a friend

This review was originally posted to ATT.com.
Long lasting battery

Amazed at how long the battery last and how user friendly the device is.

Sweepstakes entry received for review.

Awesome value!

Got it for Christmas! Pokemon play excellent for this senior citizen.

Sweepstakes entry received for review.

Better than an I Phone

This Phone is way better than an I phone . It stays charged a heck of a lot longer and is easy to operate . I could never say enough good things . I just wish that I could give it a ten star rating. This is also great for hearing impaired persons as it will run the Phonak ComPilot Air Hearing aids with ease.

Sweepstakes entry received for review.
LG Product Service and Support
Get your questions answered about product setup, use and care, repair and maintenance issues. We can help.
Telephone
Call an LG Support Representative.
(800) 243-0000 Consumer (7am-midnight CST)
(888) 865-3026 Commercial (8am-6pm CST)