LG V30/V30+ bought between
11/16 – 12/2
Get up to $400 with another LG product purchase.
If you bought the LG V30 or V30+ between 11/16 and 12/2, buy another LG product within 45 days and redeem for a prepaid Visa® card. Restrictions apply. See site for details.

LG V30™ | LG V30+™
This is real.
Meet the all-new V30 & V30+ – LG's greatest video performance yet.
LG G6™, LG G6+™, LG Q6™ and
LG X charge™
The New Line Of Unlocked LG Phones.
Purchase an unlocked LG smartphone with the latest technology and enjoy the freedom of choosing your carrier, now available as a Prime Exclusive Phone with offers and ads.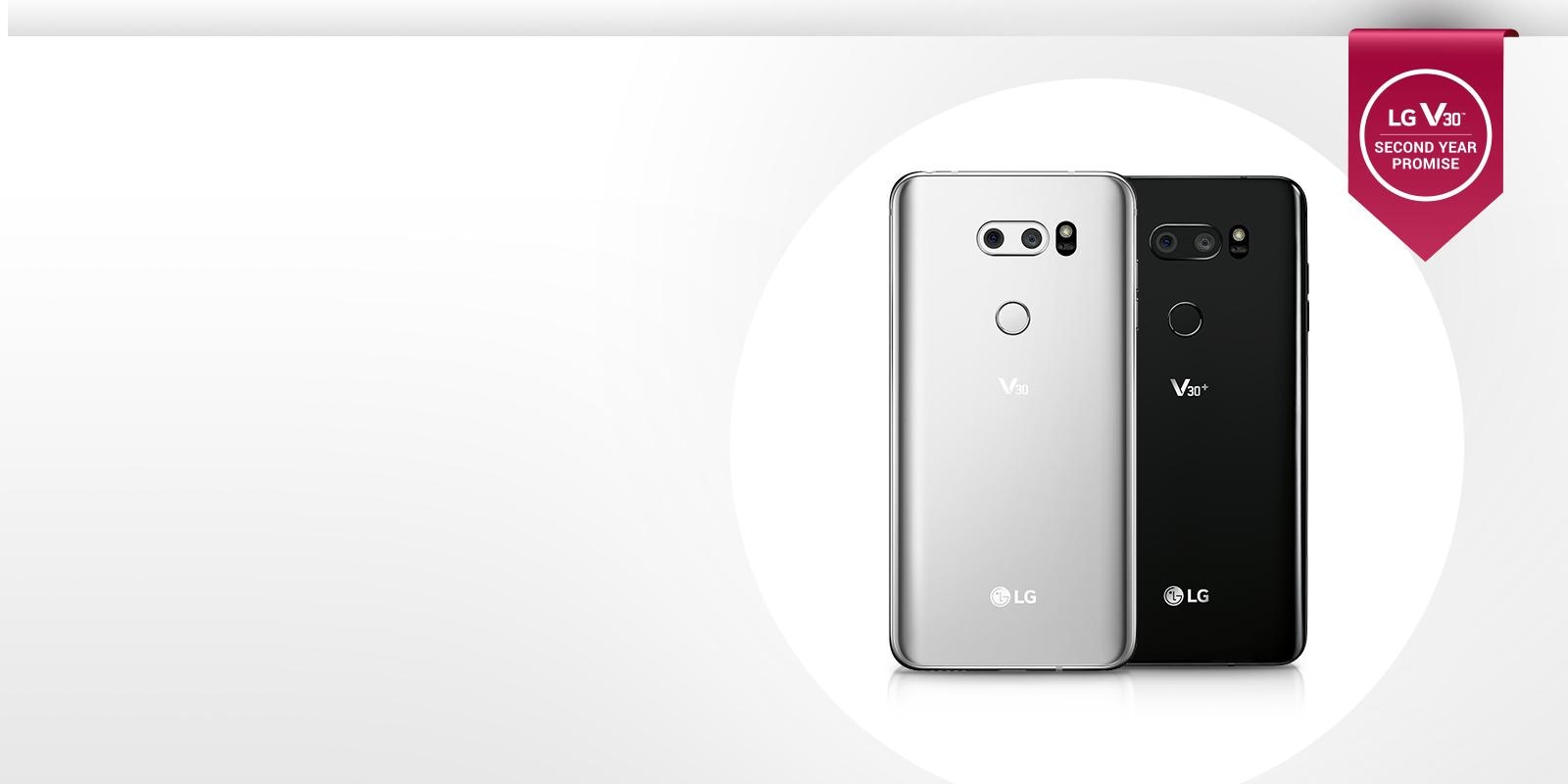 LG V30 | LG V30+
Free Second Year Limited Warranty w/ Registration
Free second year coverage upon registration, with no deductibles, no premiums, and no shipping charges.
That's LG's promise to you.
Selecting a checkbox will update the products displayed on screen.
Refine Your Search
132
Total Results
Touch Screen
With LG touchscreen phones, you'll not only see stunning imagery and vibrant colors come to life before your eyes, the intuitive features make it easy to interact, work or stay connected flawlessly.
WHAT CUSTOMERS ARE SAYING
Average Rating for Touch Screen

Waterproof

I have had this phone for about 9 months now. I have been very careful with my phone until it fell into a mop bucket full of water. Unto my surprise and after being fully submerge for a good 30 minutes, I pulled it from the water and my phone still worked. Of course, I put it into a bowl of rice for 24 hours, today its still like it never fell in to water. I do not advise this all but never worry when you have an LG you have a devise for Life. Thank You LG, Sincerely Kristen, OKC

My favorite LG phone

Im not known to keep a cell phone for long, as my old cell phone collection consists of nothing but shattered screens and carnage. I purchased my Stylo 2 Plus in September and still use it today. Its durability is as great as its functionality. In fact (dont try this at home) yesterday I dropped from the roof of a 3 story home and watched it land on concrete. With no screen protector or case it hit the ground and the back popped off and the battery popped out and I thought it was done. Nope.

...

read more

The screen didnt even crack. Put it back together turned it on and still a great phone. Love having a pen in my phone too

Sweepstakes entry received for review.

Best Phone I've Owned

I used to be a die-hard Apple fan but I was instantly hooked when getting the Stylo 2 Plus. Best phone I have ever owned!

Sweepstakes entry received for review.
Great phone minor things

I've had this phone since January 2017 so coming up on one year. It overall has been a great phone but it still has some issues. Cons: It tends to get hot when charging or in over use The it used to die at 12% but they fixed it Has trouble connecting with Bluetooth sometimes Screen image burning Pros: Fast and easy to set up LG backup Fingerprint access Customize you homescreen and apps Android pay works When battery was fixed it lasted longer Safe unlock Beautiful design,

...

read more

lightweight Overall I love my phone. The cons I can live with and LG is great about repairs within the warranty.

Sweepstakes entry received for review.

Four stars for a three star phone

Why? Because there are some of us who are not interested in taking their phone into a swimming pool, but care a great deal about being forced into a new product purchase because we've evidently arrived at the point where the utility of most smart phones bizarrely comes down to the remaining capacity of the sealed-in battery. Once it became clear that this phone was probably one of the last to feature a replaceable battery (the follow-up V30 model follows the popular trend, for example), the

...

read more

purchase became a no-brainer. The three star rating is due in large part to the mono speaker, which is rather inadequate for a flagship model. The additional star is in recognition of the possibility that this may have been a design constraint imposed by the replaceable battery.

Truly a great phone!

I've had my v-20 for a little over a week now and I must say, it's a great phone!! The display is bright an vibrant, it's has a powerful snapdragon 820 processer which makes it very fast, and I really like the design of the V-20. It's a metal smartphone with a removable back cover, I think it was a smart move by LG, I've never seen any other smartphone manufacturer with a removable metal back cover!! As I've stated, I've only had my phone for a little over a week, but so far so good! Great job LG!!

Sweepstakes entry received for review.
Awesome phone!

I had to upgrade my phone from the LG V10 due to too many issues... this phone is awesome! The camera takes excellent pictures the quality is unbelievable and the processor is super fast!

This review was originally posted to ATT.com.

Lg -v20

This is a very nice cell phone I'm still learning how thing work in it but I think I can mange it pretty well

This review was originally posted to ATT.com.

great phone

Love it. would definitely recommend to a friend

This review was originally posted to ATT.com.
Could use improvements

I got this phone after my G4 got stuck in a boot-loop. I like the feel, it feels very comfortable in your pocket even with a bulky case, the only things I have to say is I think the camera cracks a bit too easily, and things start burning into the screen for a couple of seconds, after you close an app, it stays on the screen for like 4 seconds, that gets kinda annoying but I can live with it, other than that, good job LG.

Sweepstakes entry received for review.

4 stars

at first i loved this phone, after using it for half a year i still think its a nice phone but it does have flaws. GPS stopped working, the wide angle mode camera works, the regular mode is blurry. The phone body developed some cracks. I am writing this review so LG knows the flaws and works on them. I just bought an LG G6, i hope it does not develop the same issues.

Sweepstakes entry received for review.

Best phone ever owned

Love this phone. Is fast and the camera is awesome. Lots of ram and no lags at all. Love the display and quality of this phone. This is a must have phone.
Does important stuff well~!

I bought this for practical purposes: - Large screen - Good battery life - Good call quality - Replaceable battery - 16 GB - 720p The stylus is a nice touch, and does come in handy at time for quick notes. If you're looking for a game toy, this might not be for you.

Sweepstakes entry received for review.

Second one is great

I bought this phone in oct or nov of 2016. I had nothing but problems with it from day 1. I sent it back and reaceived the one i have now with and have had not one problem with it. I have been using it all year now. Sending it back had a few steps but they were all smooth and hassle free.

Sweepstakes entry received for review.

Great phone

I have really enjoyed this phone, so much that I will only buy LG phones now! Easy to use and has great features. After about a year the battery started to drain fast and takes a long time to charge, also DO NOT GET IT WET! I just did this and the touch screen no longer works. NOT the phones fault, totally my fault, so, oh no I have to get a new LG!! GOOD PHONE I WILL BUY THIS AGAIN.

Sweepstakes entry received for review.
Still like new actually better than new

I've had this phone for almost a year and no problems and its a Wal-Mart family mobile phone

Sweepstakes entry received for review.

Pretty cool phone and features.

I bought 2 of them and the first issue was with the face glass, glass screen protectors would not perfectly fit or attach to it. There is like a design issue that always makes an air bubble between gorilla glass and phone screen. Second issue was that one of the phones came with a defective display screen, had to be sent for warranty repairs. No issue with that since they were extremely helpful and fast. In less than a week I had sent, repair and received back the phone at no charge.

Sweepstakes entry received for review.

Decent phone

Overall it's a decent phone for its price. The drawbacks are memory and Wi-Fi connections. This is the first android I've had that doesn't allow you to turn off scanning and disconnects you due to poor internet. I know Wi-Fi sucks in the bus tunnels but I still want to be connected even if its slow. And like a lot of other people have mentioned not being able to move apps to the sd card hinders the amount of apps you can have.

Sweepstakes entry received for review.
LG Product Service and Support
Get your questions answered about product setup, use and care, repair and maintenance issues. We can help.
Telephone
Call an LG Support Representative.
(800) 243-0000 Consumer (7am-midnight CST)
(888) 865-3026 Commercial (8am-6pm CST)