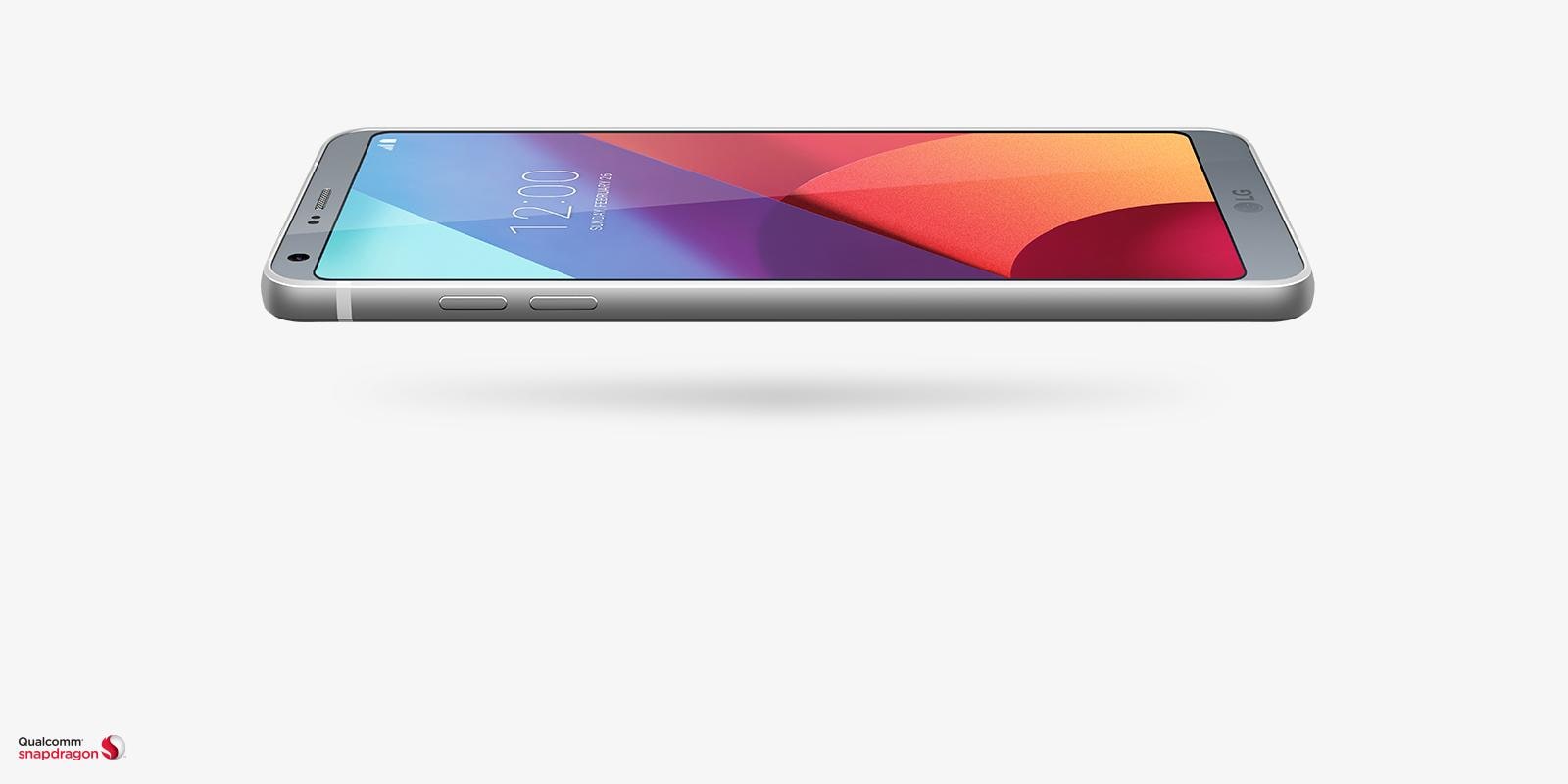 The Big Screen That Fits in Your Hand
The LG G6 packs a 5.7-inch QHD+ display in an attractive, sleek
phone that comfortably fits in one hand.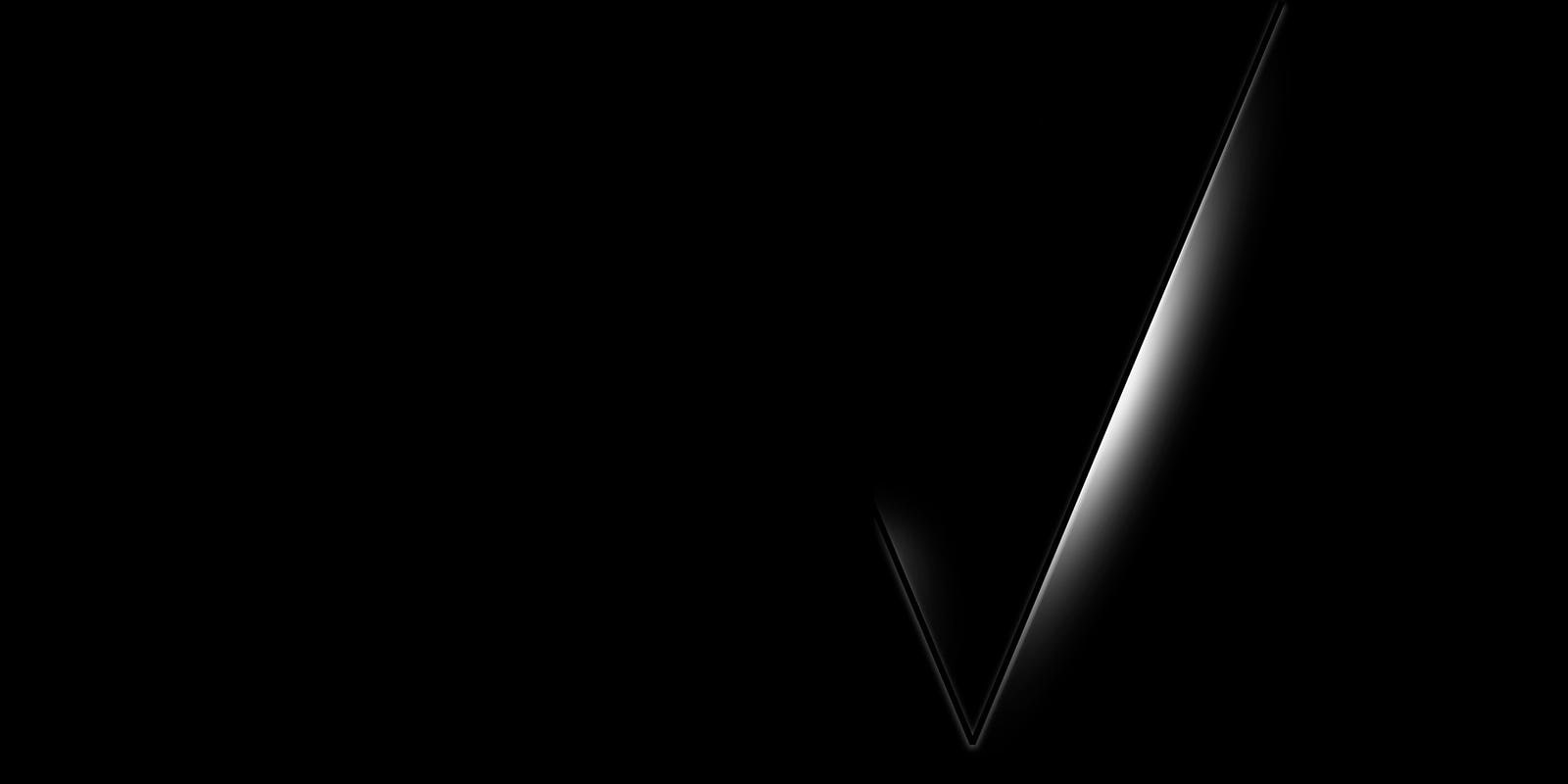 LG V Series
The LG V30 is Almost Here
Join our email list and you'll get all of the latest news on the LG V30 before anyone else.

Selecting a checkbox will update the products displayed on screen.
Refine Your Search
101
Total Results
Touch Screen
With LG touchscreen phones, you'll not only see stunning imagery and vibrant colors come to life before your eyes, the intuitive features make it easy to interact, work or stay connected flawlessly.
WHAT CUSTOMERS ARE SAYING
Average Rating for Touch Screen

LG Keeps Innovating!!!

This phone is incredible. The G5 has a premium build and looks amazing. All other metal phones have sealed in batteries, but the G5 lets me switch out batteries so I'm never stuck charging. The accessories are great and make this so much more than just a phone. When it comes to being just a phone, the G5 is the best. It has a gorgeous screen, remarkable camera, and is blazing fast! Anyone who wants something innovative and awesome, there is only one phone. The LG G5.

Sweepstakes entry received for review.

LOVE IT!

Great phone...I absolutely love everything about this phone!

Sweepstakes entry received for review.

Best phone ever

I like my G5 better that any Iphone and is vary durable.

Sweepstakes entry received for review.
Excellent Features

Came from Samsung, their batteries are no longer accessible on their premium phones. The V30 will not have an accessible battery. I always want an accessible battery and the V 20 does certainly provide that. I'm getting used to the operating system

Sweepstakes entry received for review.

Great phone

Decent sized memory, great cameras, and a really good microphone and speaker set up, what more in a phone do you want? As far as needs, it also connects well to T-Mobile's wireless network. LG, keep up the great work.

Sweepstakes entry received for review.

Great Phone!

I upgraded to LG V20 I turned in my S7 Edge. This phone is so much better. Very pleased with the phone.

Sweepstakes entry received for review.
LG G5

EXCELLENT PHONE. HOPEFULLY LG G6 AND FUTURE Gs GET BETTER AND BETTER. NOW I WILL TRY OUT S8 MATCHING WITH MY GF

Sweepstakes entry received for review.

Amazing Product!

I got the G5 when it came out, I was intrigued by the design and I love it. Taking out the battery and replacing it is so easy and fast. The camera is amazing and the wide-angle camera is great for scenery when traveling or capturing all the objects, like art, in one picture. There is no lag. Audio is loud and clear. The always-on display is a little dim, but help to know whats going without touching the phone. The fingerprint scanner is faster than others that I have tried and easier to set up.

Sweepstakes entry received for review.

Nice phone

I purchased this phone in march replacing my note edge I love the phone how ever upset that all the friends are not available in the us I was mostly interested in the HiFi DAC I may go back to Samsung if I cannot get my hands on a DAC or all the other friends for that matter. I tried EBay but the prices were outrageous. On the brighter side the 360 cam VR and the cam plus are great just wish I had the DAC so I can enjoy my music more

Sweepstakes entry received for review.
Awesome value!

Got it for Christmas! Pokemon play excellent for this senior citizen.

Sweepstakes entry received for review.

Long lasting battery

Amazed at how long the battery last and how user friendly the device is.

Sweepstakes entry received for review.

good software updates and features for the price

I bought this one month ago it is much smaller than I'm used to, but that said, it is a very good phone, w/good service all around. already frequent updates & the latest Android software. There is one issue, it is the screen. Also, for the insanely low price of purchase there will obviously be disadvantages. The number one issue is the Glass as it is prone to shatter easily. I highly suggest a cover as well as Gorilla Glass. One last gripe, while wearing polarized sunglasses it is impossible

...

read more

to view the screen regardless of ambient light.

Sweepstakes entry received for review.
LG v20

Absolutely love this phone. I own both the G6 and the v20. The V20 is a home run on all fronts. I love the rugged metal design, the removeable battery that has a really nice metal cover, and the phone's performance is amazing. Personally I prefer the v20 to the G6. It's nice to be able to swap out batteries. 64GB of memory is amazing. The secondary display comes in handy too. Everything about the phone is nice. The only thing that I don't care for the v20 for is the size. It's a bit large for a

...

read more

5.7 inch screen. The G6 has the same size screen and is much smaller. Best case scenario would be to shrink the v20 down to the G6 size, keep the removeable battery and metal body. Though shrinking the phone would likely do away with the secondary screen. As for the G6, its an amazing phone too. My only gripes are: I hate glass backs. It makes the phone slippery. I miss the removeable battery. It was nice to be able to slide in a new battery. The removeable battery was a big reason I love LG phones. Lastly, it only has 32GB of memory.

Sweepstakes entry received for review.

Lg Verizon V20

This cell phone by far is the best phone you can buy. The standalone features are outstanding Between the G6 and the V20 Snap dragon 820 vs the 821? their is no was possible to see any difference. Water proof the G6 is great if your near water enough to worry about it. The video. Hey they made the commercial with the v20 so what more an you say. 64 gigs of internal memory G6 went to 32gigs smh. why so little memory.

Sweepstakes entry received for review.

Best phone I've owned yet

I was always a Samsung person. I started with the S4 and never strayed until the Note 7 fiasco had me looking for something else. From the day I got this phone it hasn't let me down, love the second screen. Love the camera quality, and love the smart cleaning feature. You can bet I am sold on the LG for my next upgrade :)

Sweepstakes entry received for review.
Great phone better feel the the Lg V10

Phone works and feels great. Love the camera and the audio playback on this phone. Only problem I have is with the proximity sensor not always working and hangs up on calls. Hopefully it can be fixed with a software update!

Sweepstakes entry received for review.

This is the one!

When my old LG flip phone finally died about 5 years ago, I didn't replace it. I just kept watching and waiting while cell phone improvements rolled out. Then, I was ready to purchase the Galaxy Note 7, because I liked the stylus feature, and this phone seemed to be a giant leap forward as far as cell phone development. When Samsung pulled that phone off the market because of battery fires I remembered the LG V10 which had features that I really liked as well, such as removable battery, the

...

read more

ability to add memory, second screen, durability, three cameras, and the largest screen available. I decided to wait for the soon to be released V20, and am glad I did. While I would have used the stylus on the Note, the V20 is by far the best phone out there right now. I was really impressed with the speed of the new Snapdragon processor, equaled only by the Google Pixel, which was just too small for me. The V20 is the size of a checkbook and uses pretty much the whole surface for the screen, not having large wasted space on the top and bottom bezels (I Phone). It fits my hand perfectly. The functional and efficient design really appeals to me. The quality of the photos, videos, and audio is the best you can get. The manual options that are offered and the organization of the software, everything about this phone is great. It does everything I want, and does it perfectly. I am very happy, and glad I waited for this phone and no longer.

Sweepstakes entry received for review.

Great Video Recording and Photos

Really like the video recording capabilities of this phone. I was also pleasantly surprised with the photo quality.

Sweepstakes entry received for review.
Ok, but battery life and internal speaker poor

Battery life is short which explains the free extra, because you will need it. 4 mos old. And when in 3g or struggling to find LTE it drains fast. Battery swapping is stressful, because it feels like it will break. Screen display very nice. Speed of the dual processor appears the same as the G2. When using the predictive text"swype" it tends to use odd words, that agent normally in my vocabulary.

Sweepstakes entry received for review.

Excellent product!

I got this phone when I was upgrading from the LG G3 as I have always loved LG products. I was not disappointed in my choice, I love all the different feature that the camera provides for taking both photos and recording video. I also liked that the speaker is louder as I use my phone for just about everything from an alarm clock to using it for work related tasks. I also love the quick charge feature as it allows me to charge my phone in a pinch in a short amount of time.

Sweepstakes entry received for review.

NICE

It's a nice phone. Needed a lil getting used too with power button on the back amd soft home back and menu buttons. Best phone you can get that will let you change battery and add memory. If you are looking for a phone that will last longer than 2 years, you need to be able to switch batteries period. I have a samsung s3 that is still in use and the note 3 as well. I have 4-6 batteries per phone and rotate them. Battery life are just like original battery life. I have 4 batteries for the G5

...

read more

and will keep the phone for years after its paid off.

Sweepstakes entry received for review.
Does important stuff well~!

I bought this for practical purposes: - Large screen - Good battery life - Good call quality - Replaceable battery - 16 GB - 720p The stylus is a nice touch, and does come in handy at time for quick notes. If you're looking for a game toy, this might not be for you.

Sweepstakes entry received for review.

Great phone

I bought my Stylo2 6 days ago and have really enjoyed it so far. It seems to handle everything I throw at it. It has great features, like a big screen, stylus, latest Android OS, long lasting battery, a large user expandable memory micro SD slot, nice camera, and a overall nice looking phone. It's my first LG phone. I am very pleased so far. I wouldn't hesitate to buy it again, or any other LG phone. Thank you LG!

Sweepstakes entry received for review.

The perfect phone

I had the first lg stylo phone and i thought it was the perfect phone till i ran it over with a fork lift carring 12,000 lbs load and the phone still worked so u i bought a newer version lg stylo 2 and it way faster never slow and i have unlimited wifi hotspot that i use alot i usually have on open network so ppl who dont have any data can connect up to 8 ppl and still run 4g lte speeds and not slow down awsome for work fast easy to take notes and memos send email this phone is truly as fast as a computer

Sweepstakes entry received for review.
Omg! I love this phone!

Fast processor! Loads of memory. Wide angle lens easy to flip. Smart cleaning! Sound is incredible. Choice of layout. Battery lasts all day. Charges in 45 min. Always bought LG but this was a gift to me. I thank myself everyday! On T-mobile One. Unlimited data. This phone is a full pc stereo tv and then some! The phone also has friends. The LG VR Glasses are sleek. I am happy in Philly!

Sweepstakes entry received for review.

All around the best phone I've ever had

I have had no problems and a ton of fun with it so far... And I'm still learning so much...

Sweepstakes entry received for review.

Great phone

I've had this phone for almost 2 months now and really like it. I like the screen size and finger print scanner.The cameras are really good and wide angle camera is neat. I upgraded from the g3 which I really liked also. The only complaints really are the battery could've been bigger. I like the fact the battery is removable. Also the lil gap at the bottom of the phone. Where the phone comes apart it doesn't go back flush. With a case I don't notice it but without one it would bother me.

Sweepstakes entry received for review.
LG Product Service and Support
Get your questions answered about product setup, use and care, repair and maintenance issues. We can help.
Telephone
Call an LG Support Representative.
(800) 243-0000 Consumer (7am-midnight CST)
(888) 865-3026 Commercial (8am-6pm CST)