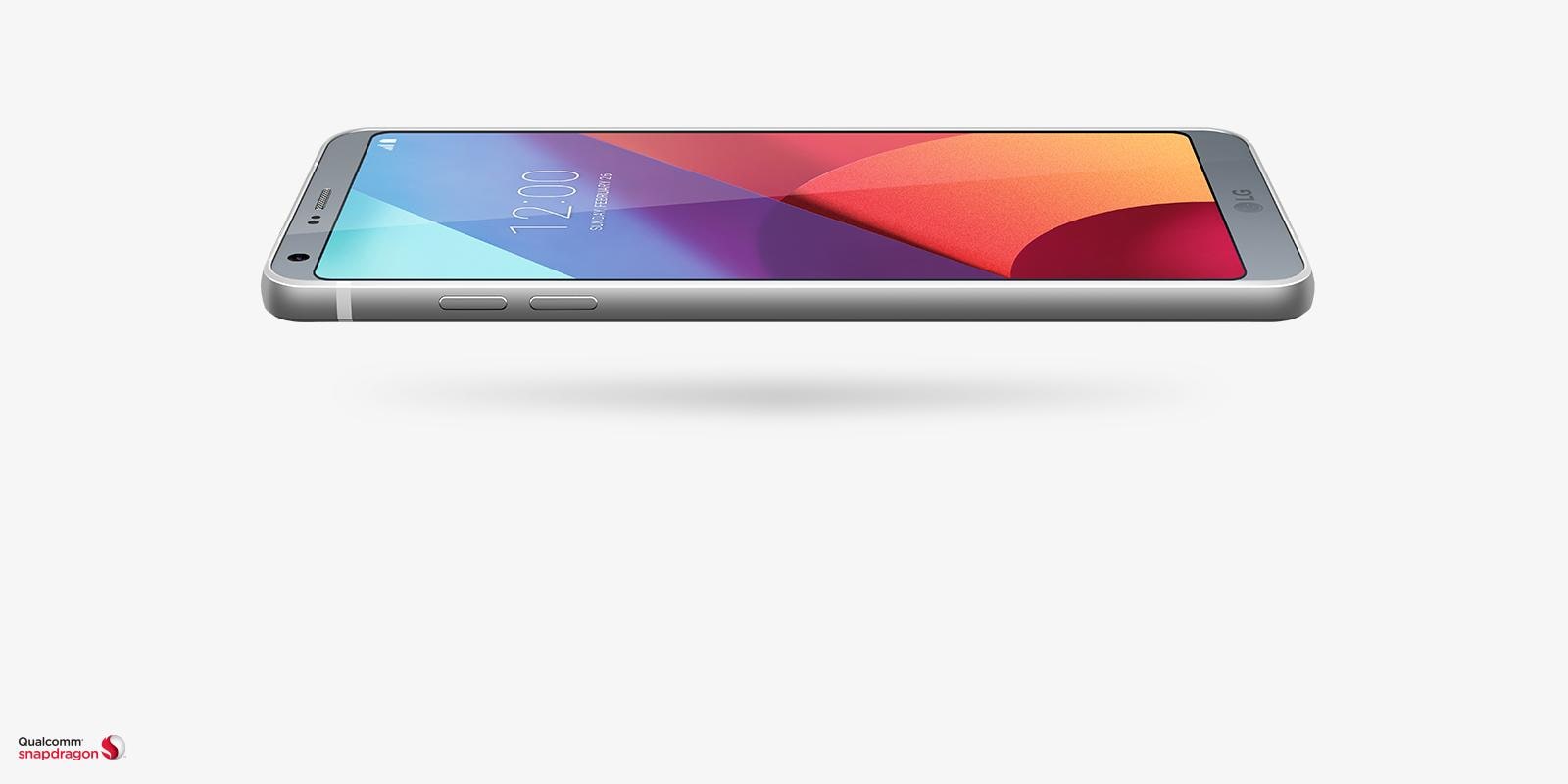 The Big Screen That Fits in Your Hand
The LG G6 packs a 5.7-inch QHD+ display in an attractive, sleek
phone that comfortably fits in one hand.
Second Year Promise
Peace of mind comes with every LG G6®. We are so confident in the G6's quality that in addition to the manufacturer's first-year limited warranty, we are now offering complimentary second year coverage upon registration.
Plus, enjoy a service experience that gets you a replacement phone quickly. That's LG's promise to you.
Selecting a checkbox will update the products displayed on screen.
Refine Your Search
18
Total Results
Verizon Phones
You want it all -- a great camera, sleek design, not to mention all the features that make for seamless connectivity anytime, anywhere. You'll find it with our collection of Verizon LG phones.
WHAT CUSTOMERS ARE SAYING
Average Rating for Verizon Phones

Best smartphone ever...

I bought this smartphone because of the second screen, and the way to wake it up by touching the screen twice for me that's awesome.. then by using on the regular basis.i realized that I have a ultra-super smartphone great picture, great sound, quality calls, and the most important. I can change the battery in 7 seconds and continue enjoying mi V20 all day long. Thank you guys. For make this great product. So Happy so far..

Sweepstakes entry received for review.

I love the V20

long story short. i needed a new phone so went from the g5 to ip7p. my son had been pushing me to get an iphone. 5 days later i took the ip7p back to the store. there was nothing special to justify the price. since the g5 had been a great phone, i wanted to get a bigger screen and the v20 was on sale i decided to give it a try. 6 months later i have nothing negative to say about this phone. excellent performance, screen size and quality, sound, i love it.

Sweepstakes entry received for review.

Gorilla Glass is Huge Plus _ Apple Doesn't

Purchased V20 August 2017, walked in already set to get upgrade on S4 Samsung. Next to it was this Outstanding Screen Screaming,,in all out clearest view ever seen... You will be taking me home. No One is going to change My Dream Now. The Perfect Camera Action, Wide & Normal Plus 4K Video. Put a ten foot drop, great grip case by Speck on him, and the rest is happy history in the making.

Sweepstakes entry received for review.
Great phone and feels great to hold.

Although I would have prefered metal, the material used felt soft to touch and comfortable in hand. The camera quality as always was excellent. That was my original draw as well as LG camera quality being excellent. Updates seem quicker than most non-google phones. Performance was quick, non-lagging and did like the theme feature. I have owned an LG V10 and LGV 20 as well as this phone for backup and have nothing negative to say except wanting more color (rose gold).

Sweepstakes entry received for review.

LG5 exceeds expectations

Didn't really know much about thr lg phones but im glad that i choose tge lg5. Unbelievable display features. Runs really good issues with network connection or freezing apps. Great phone.

Sweepstakes entry received for review.

LG G5 is great!

I bought this phone a year ago, and it has worked great since day 1! I previously owned and LG G3 and decided to upgrade to a G5. I liked that the battery was long lasting, and removable. I travel often, so I purchased an extra battery for those long trips without proximity to an outlet or charging station. Camera takes amazing pictures and having the ability to expand the memory is always a plus! I love this phone!

Sweepstakes entry received for review.
LG Product Service and Support
Get your questions answered about product setup, use and care, repair and maintenance issues. We can help.
Telephone
Call an LG Support Representative.
(800) 243-0000 Consumer (7am-midnight CST)
(888) 865-3026 Commercial (8am-6pm CST)