The LG V30 and More Promotion
Buy the LG V30
or V30+. Get up
to a $400 rebate.
Get even more during the holidays. Buy any qualifying LG product within 45 days of purchasing the LG V30 or V30+ and receive a prepaid Visa® card worth up to $400. Terms and conditions apply. See site for details.

LG V30™ | LG V30+™
This is real.
Meet the all-new V30 & V30+ – LG's greatest video performance yet.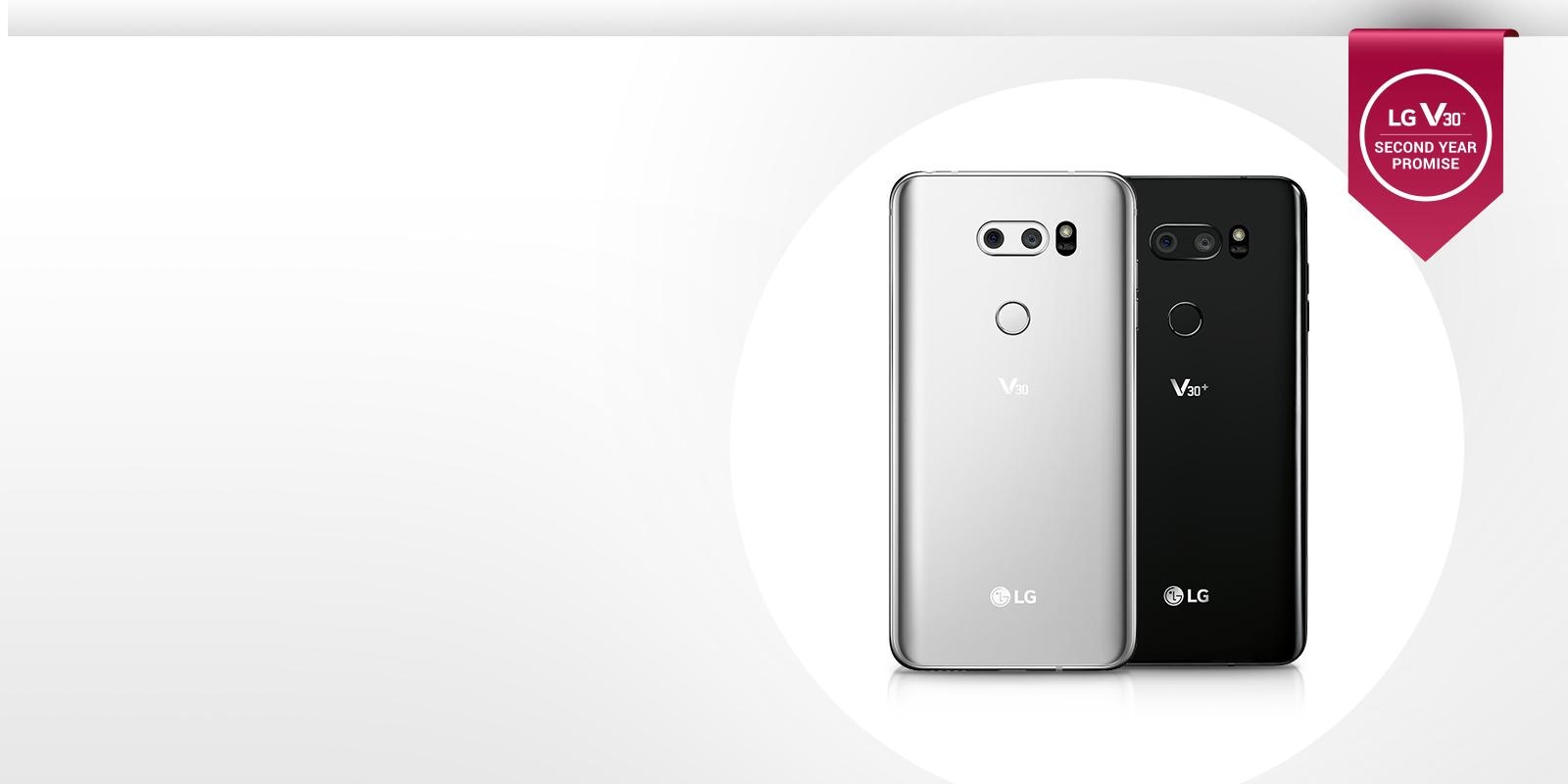 LG V30 | LG V30+
Free Second Year Limited Warranty w/ Registration
Free second year coverage upon registration, with no deductibles, no premiums, and no shipping charges.
That's LG's promise to you.
Selecting a checkbox will update the products displayed on screen.
Refine Your Search
19
Total Results
Verizon Phones
You want it all -- a great camera, sleek design, not to mention all the features that make for seamless connectivity anytime, anywhere. You'll find it with our collection of Verizon LG phones.
WHAT CUSTOMERS ARE SAYING
Average Rating for Verizon Phones

LG Makes Great Phones! The RS988 setup was so easy

I have purchased 7 LG Phones for family over the last 6 years and have only had an issue with one of them. I know I can expect the same reliability from the RS988 that I purchased. Setup was fairly easy and after I transferred the SIM card from an active phone and set the Network Mode the phone connected to the GSM network and I was able to make phone calls and download apps.via 4G and WiFi. Phone upgraded to Android V7 automatically and is functioning well. Phone has some useful

...

read more

pre-installed apps but does not have any of the Carrier BLOATWARE usually found on Carrier versions.

Sweepstakes entry received for review.

The G5 After One Week With It....

So, after one week with the LG G5....I must say...as a big fan of LG phones who's living in Jamaica....I think the G5 is a wonderful device....I've had two of LG's Optimus G Pro and also the G2....Well, they all suffered screen damages....But I must say they were also good devices....I haven't exhausted the G5 has yet....There's room for improvement, I love the form factor, The camera is super cool, the display also....the battery could have been a bit better...Love the fast charging feature to

...

read more

it...the speaker on this thing is a beast, I'm totally loving it...Anyways, overall I think the LG G5 is a great device....and certainly I would recommend it.....

Sweepstakes entry received for review.

Could use improvements

I got this phone after my G4 got stuck in a boot-loop. I like the feel, it feels very comfortable in your pocket even with a bulky case, the only things I have to say is I think the camera cracks a bit too easily, and things start burning into the screen for a couple of seconds, after you close an app, it stays on the screen for like 4 seconds, that gets kinda annoying but I can live with it, other than that, good job LG.

Sweepstakes entry received for review.
4.5 Stars due to less cellular signal receptivity

Pros: The V20 is a feature-laden workhorse. Camera produces superior photo quality and has options for wide-angle shots, and fine-grained control of exposure and speed. Display is totally crisp and deep and colorful. Video is very high quality. Audio (DAC 32-bit) with 3.5 jack is superb. Only one con: I suspect the metal case is responsible for attenuating cellular signal strength and receptivity. Other polycarbonate case phones I've owned have performed better in this area. Plan on keeping my

...

read more

V20 in use for a very long time.

Sweepstakes entry received for review.

Great phone minor things

I've had this phone since January 2017 so coming up on one year. It overall has been a great phone but it still has some issues. Cons: It tends to get hot when charging or in over use The it used to die at 12% but they fixed it Has trouble connecting with Bluetooth sometimes Screen image burning Pros: Fast and easy to set up LG backup Fingerprint access Customize you homescreen and apps Android pay works When battery was fixed it lasted longer Safe unlock Beautiful design,

...

read more

lightweight Overall I love my phone. The cons I can live with and LG is great about repairs within the warranty.

Sweepstakes entry received for review.

Truly a great phone!

I've had my v-20 for a little over a week now and I must say, it's a great phone!! The display is bright an vibrant, it's has a powerful snapdragon 820 processer which makes it very fast, and I really like the design of the V-20. It's a metal smartphone with a removable back cover, I think it was a smart move by LG, I've never seen any other smartphone manufacturer with a removable metal back cover!! As I've stated, I've only had my phone for a little over a week, but so far so good! Great job LG!!

Sweepstakes entry received for review.
LG Product Service and Support
Get your questions answered about product setup, use and care, repair and maintenance issues. We can help.
Telephone
Call an LG Support Representative.
(800) 243-0000 Consumer (7am-midnight CST)
(888) 865-3026 Commercial (8am-6pm CST)