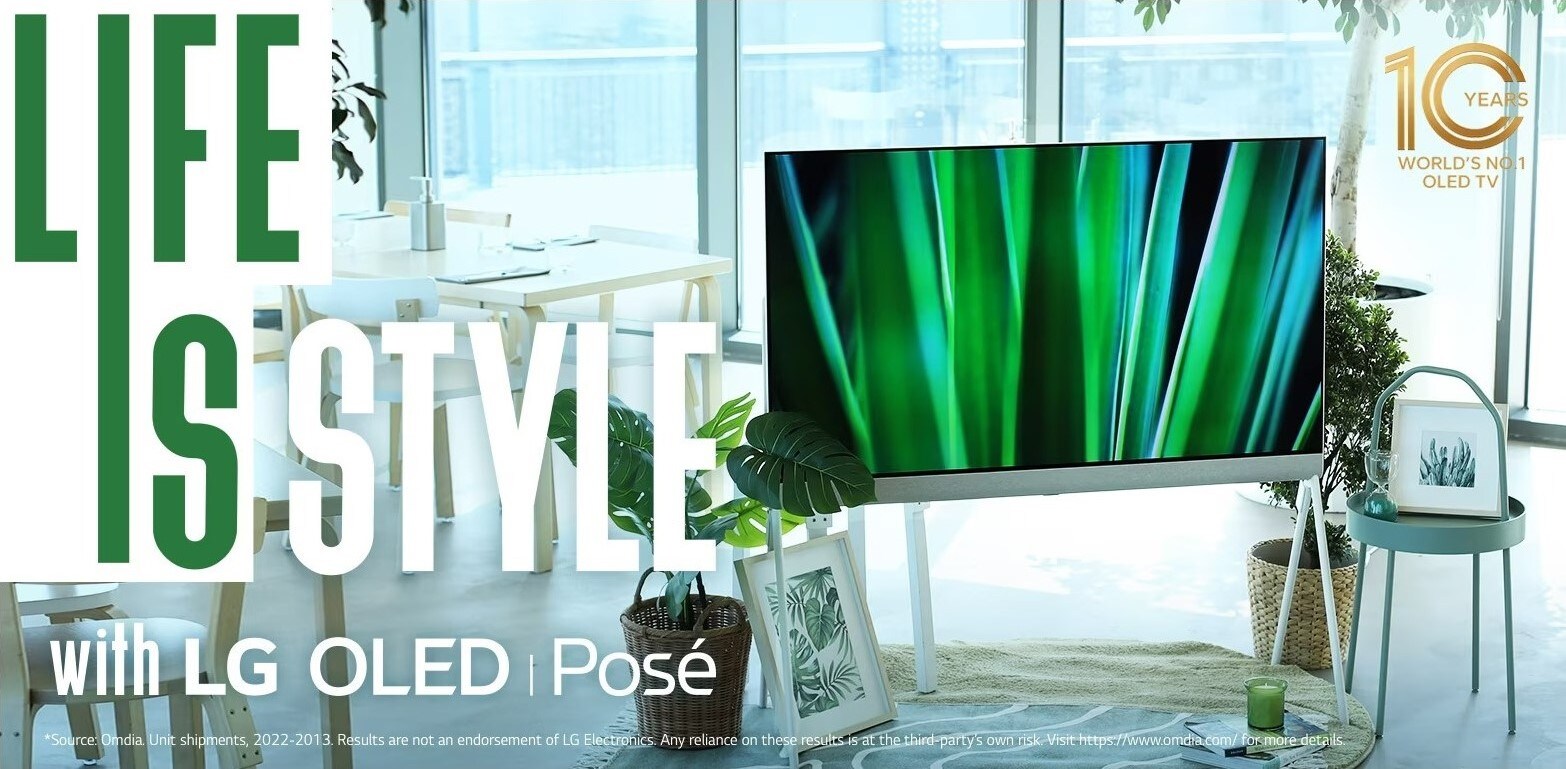 Meet LG OLED Posé at the trendiest lifestyle leading spots in the UAE.
The Edge: Posé X FRAME
In the heart of D3 stands a concept store filled with art. Here at FRAME, we found the perfect setting for Posé as both the TV and its venue represent a revolution in design and importance of creating a curated art collection to represent your Edge.
Posé serves as a centerpiece that draws everyone's attention to it. To emphasize its significance, the color red was chosen to adorn Posé at this location, as it conveys intensity and is fitting for something that is meant to be the center of attention. With its bold and vibrant appearance, Posé leaves no doubt that it is the main attraction in the room.
The Culture: Posé X Teible
Teible and Posé mirror each other as they both ignite thought about life and culture. The scene is set for Posé at Teible where a new culture of food inspired by the land is cultivated.
The selection of green as the color surrounding Posé was intentional as at Teible, green represents the deeply rooted union of sustainability, culture, and expression. In this dining enclave created by Teible, Posé is a meeting point of discussion for all those who come to dine.
The Conversation: Posé X House of Wisdom
The House of Wisdom is a cultural center that serves as a gathering place for individuals to share their ideas, artwork, knowledge, and wisdom. It highlights the importance of art in design and community in self-expression, making it a significant space for Posé.
Posé's space is decorated with neutral tones to align with the peaceful atmosphere established within the House of Wisdom. This decor choice allows for discussions to take center stage and promotes a conducive environment for sparking meaningful conversations.
More To Read


Elevate your home interior and entertain your eyes with the stunning and sleek design of the LG POSÉ TV from LG Electronics (LG).
Learn more

Experience True Art with the Breathtaking Color Palette and Flush-To-The-Wall Design of LG OLED TV
Learn more