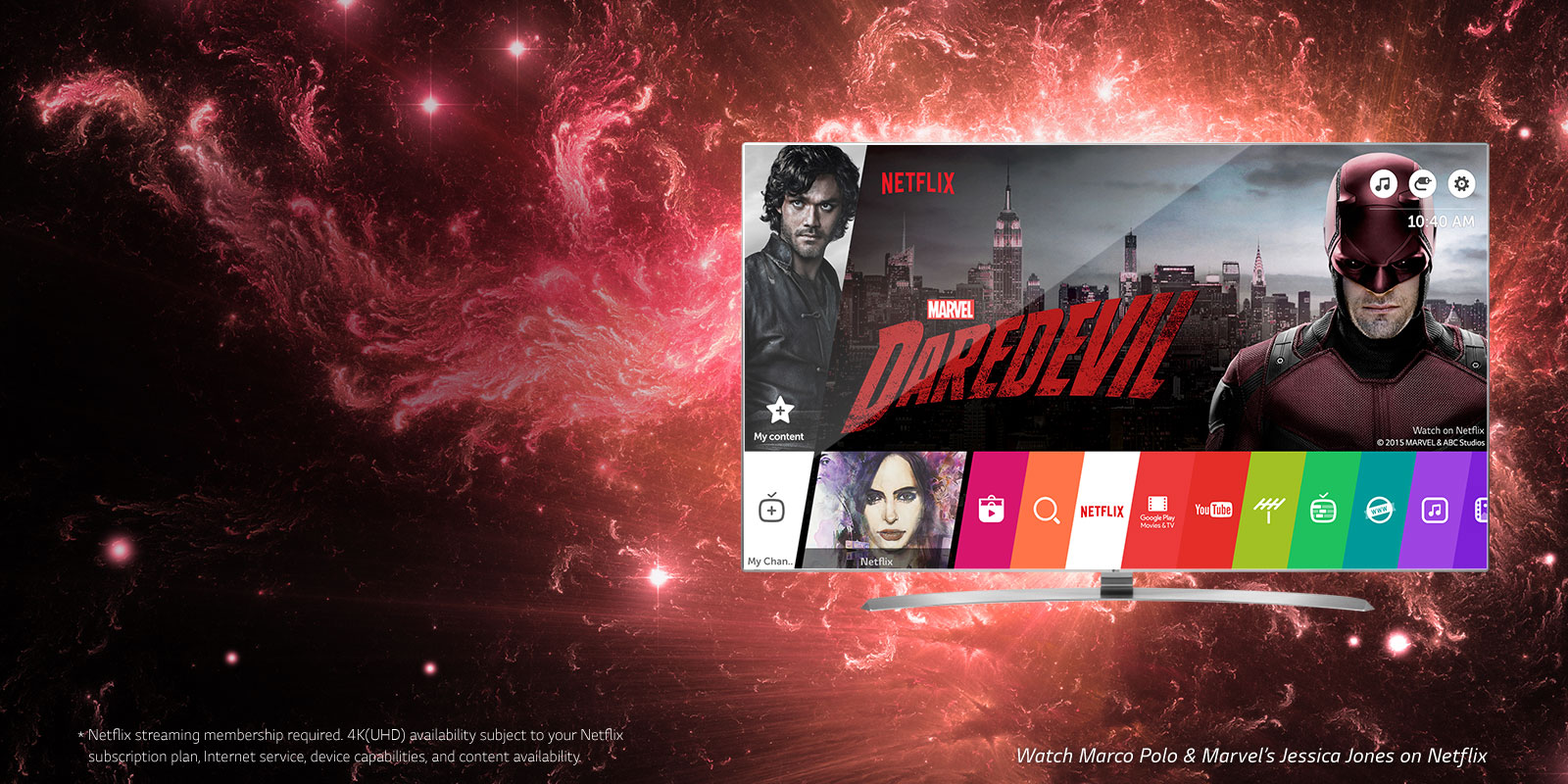 LG 4K TV, the SmartChoice for Netflix in 4K
You can enjoy Netflix content in 4K on a LG TV in top quality.
NOT JUST A NEW TV. A WHOLE NEW CATEGORY OF TV
Delivering a never before seen standard of black, color and viewing angle, With truly breathtaking design. LG's OLED TV is the most advanced television you can buy.
Some Revolutions Are, In Fact, Televised
Not just a NEW TV. A whole New category of Television.
Every Color Comes Alive
Bring the cinematic experience home with more true-to-life color than ever before thanks to LG 4K Super UHD TVs.
Less Like Work.
More Like Fun
LG webOS 2.0 is intuitively simple, right out of the box. Discover and watch live or streaming shows, apps … any kind of entertainment. It even makes switching sources simpler.
The New Standard for Stunning
LG 4K UHD features 8.3 million pixels and four times the resolution of Full HD 1080p, setting the standard for premium picture quality.
LG Product Service and Support
Get your questions answered about product setup, use and care, repair and maintenance issues. We can help.
Telephone
Call an LG Support Representative at
Armenia :060 700 333
Azerbaijan :(+99412) 465 5454
Bahrain :8000 1919
Georgia :032 2 000 333
Kuwait :2431 0054
Oman :800 75545
Pakistan :0800 15454
Qatar :800 0054
UAE :800 54
Yemen :800 54 54