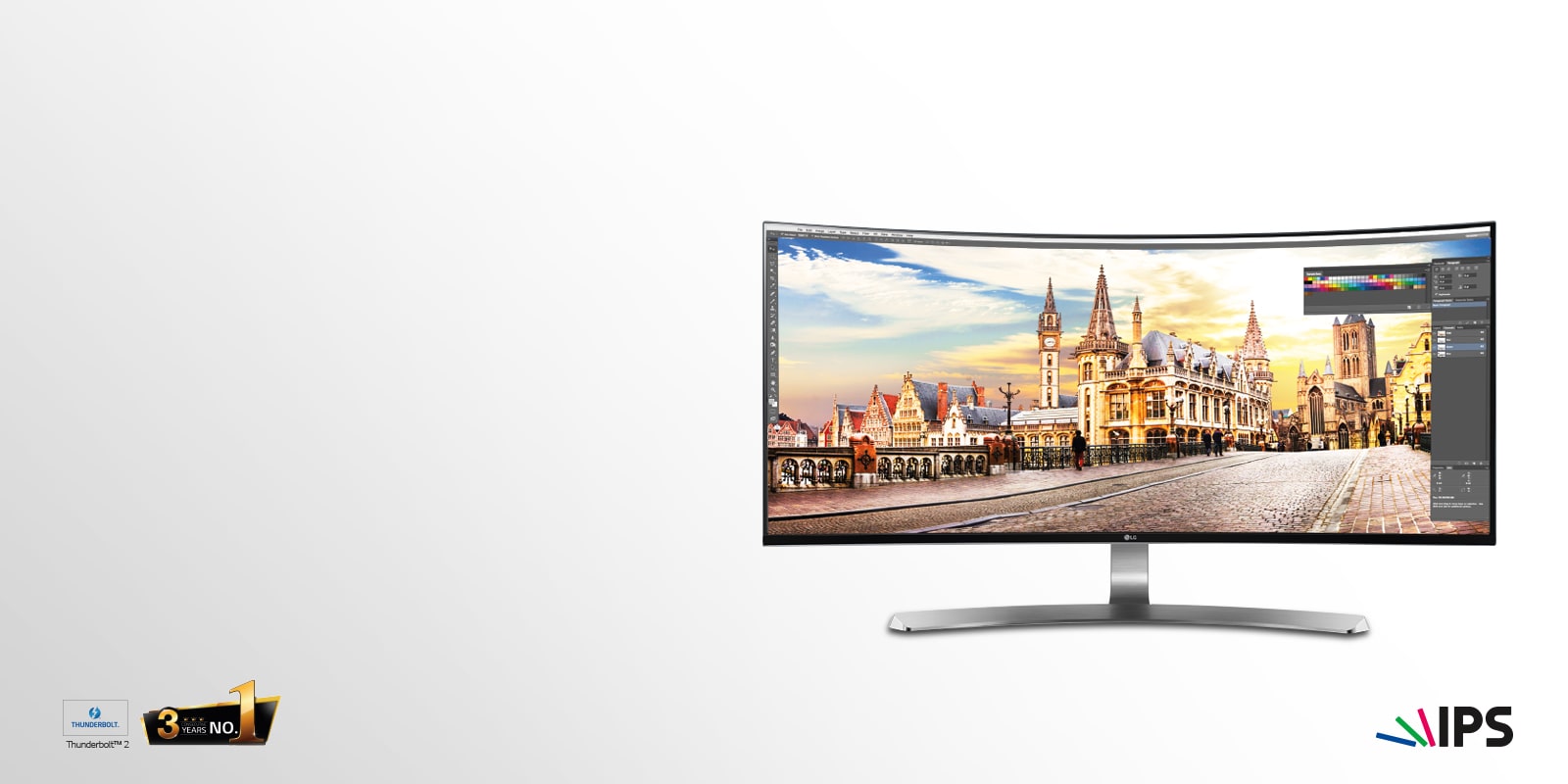 21:9 UltraWideTM
Curved Monitor
Professional Grade Screen with Ultra-wide Display
Selecting a checkbox will update the products displayed on screen.
Refine Your Search
4
Total Results
21:9 UltraWide Monitors
LG Ultrawide monitors are high performance, featured-packed monitors which are ideal for the multitasker. Featuring UltraWide™ 21:9 resolution, 4-Screen Split, Mac®-compatibility, Dual Linkup and stunning QHD 1440p they come in a range of sizes from 25 inch to 34 inch monitors. The curved and flat UltraWide™ monitors are a great solution for designers, photographers and gamers alike or for the professional who needs more room for their big projects and ideas.
LG Product Service and Support
Get your questions answered about product setup, use and care, repair and maintenance issues. We can help.
Telephone
Call an LG Support Representative at
Afghanistan :5454
Armenia :060 700 333
Azerbaijan :(+99412) 404 7354
Bahrain :8000 1919
Georgia :032 2 000 333
Kuwait :2225 5290
Oman :800 75545
Pakistan :0800 15454
Qatar :800 0054
UAE :800 54
Yemen :800 54 54