Steam Off 99.9% of allergens
LG Steam™ washing machine reduces 99.9% allergens, such as dust mites that can cause allergy or respiratory issues.
Steam is no longer an option!
Keep your family healthier by taking care of your favorite clothes.

WASH TWO LOADS AT THE SAME TIME
This revolutionary washing machine lets you wash two different types of laundry at the same time.
Your only problem will be working out what to do with all that free time!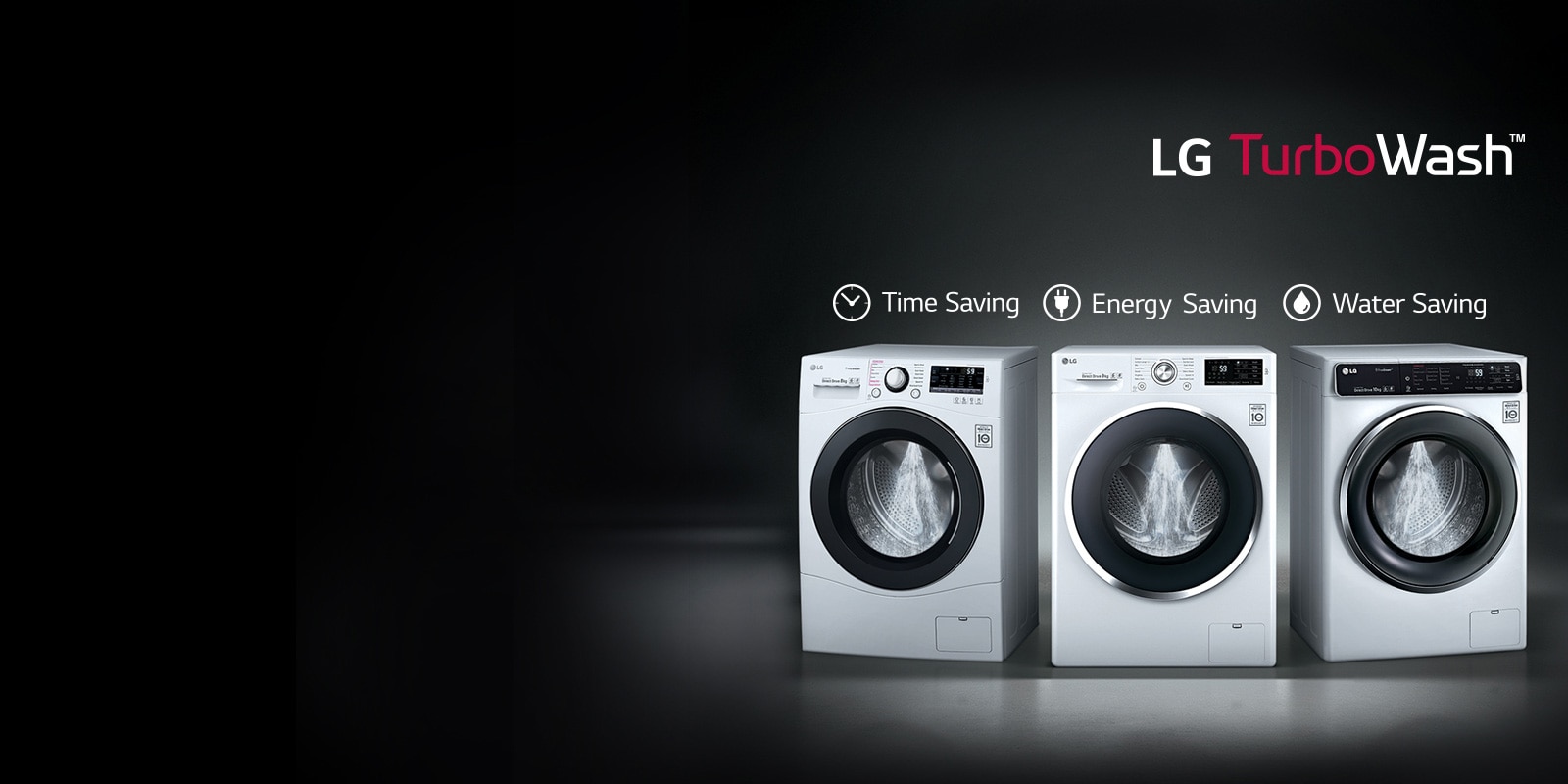 Fast & Clean Laundry with TurboWash™
LG's TurboWash™ technology uses a unique jet spray for excellent washing performance in less than an hour. You'll always be satisfied with a washing performance that saves you time and energy.
Energy Saving & Better Washing
LG Washing machine meets Smart Inverter for better efficiency.
Selecting a checkbox will update the products displayed on screen.
Refine Your Search
48
Total Results
Washing Machines
Featuring the latest technology, our LG washing machines are designed to reduce energy costs, water consumption, protect colours and generally make life easier in your household. Browse all our washing machines today, including front load washers and top load washers.
LG Product Service and Support
Get your questions answered about product setup, use and care, repair and maintenance issues. We can help.
Telephone
Call an LG Support Representative at
Armenia :060 700 333
Azerbaijan :(+99412) 465 5454
Bahrain :8000 1919
Georgia :032 2 000 333
Kuwait :2431 0054
Oman :800 75545
Pakistan :0800 15454
Qatar :800 0054
UAE :800 54
Yemen :800 54 54