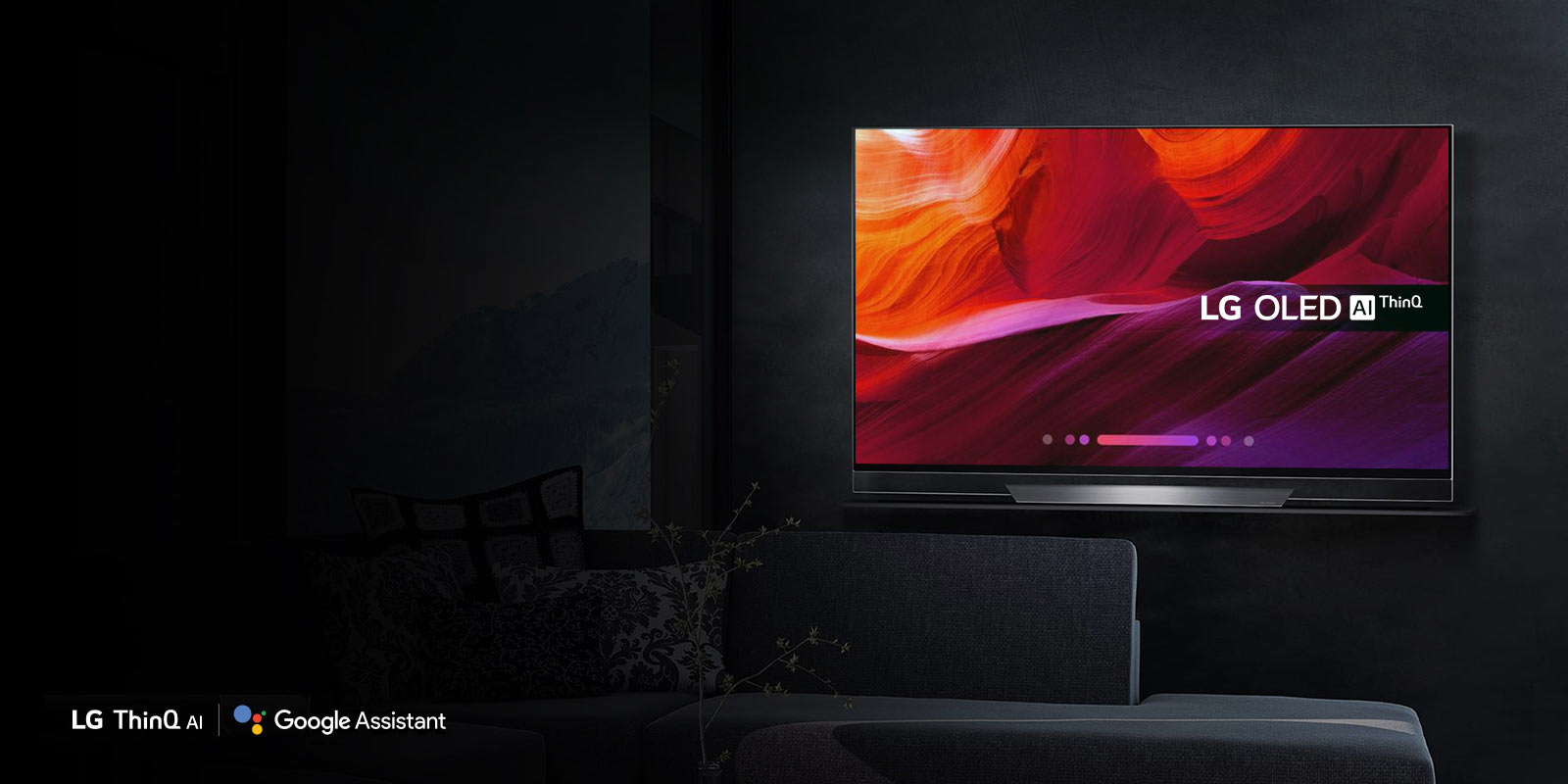 LG's award winning range of TVs
Now Meet Artificial Intelligence
LG TVs with AI ThinQ® have the Google Assistant built in, so you can control compatible smart home devices using just your voice. Create a center for your smart home and beyond. Plus it works with Amazon Alexa devices.
What's it Gonna Take to Create the Ultimate Content?
Gallery Mode for immersing in the vacation mood
Travel the world without leaving home with the scenery of famous places, updated for every season by TripAdvisor.

Floating Illusion. LG OLED TV E8

LG OLED TV`s Picturesque Reality. Unites with the Aesthetics of Glass.

Accurate & Rich Colours from Any Angle
The LG NanoCell TV offers accurate and rich colour and produces magnificent visuals from any seat in the room.




THE OFFICIAL CONSUMER
ELECTRONICS AND MOBILE
PARTNER IN 2019

Better Performance More Energy Savings

Discover how LG Inverter technology is changing history and making lives better by thinking more like a human.

Wash two loads at the same time
Two loads of laundry means two separate washing times. But with LG TWINWash™, now you can wash two loads at once. Load up the main washer and run another load in the TWINWash™Mini.


#DesignYourTaste with Smart Inverter
LG NeoChefTM microwave ovens with Smart Inverter technology provide a faster, precise and more even cooking performance. Cook a variety of dishes that are not possible with other microwave ovens.

"The Best TV Sound Bars You Can Buy Right Now"
Best Overall : LG SJ9
"Featuring Dolby Atmos technology,
LG's SJ9 sound bar is the clear winner
when it comes to audio quality."
"The big difference between the SJ9
and the rest of the pack is its ability
to upsample lesser-quality sound ,
as well as handle high resolution audio."
Knock Twice, See Inside
See inside your fridge just by knocking twice on LG InstaView Door-in-Door™ without opening the door to help keep food fresher for longer. Open less, enjoy more.
Join the Conversation
Connect with us to be the first to hear the latest news including exclusive competitions and fabulous prizes from LG.
What counts as a Life's Good moment for you? Maybe it's an incredible road trip or watching a great gig with friends. Either way, share your story with us.
LG Product Service and Support
Get your questions answered about product setup, use and care, repair and maintenance issues. We can help.
Phone
Call an LG Support Representative on the toll free number
0800 545454
Monday to Friday: 07h00 ~ 17h00
Saturday: 08h00 ~ 17h00
Sunday: 08h00 ~ 13h00
Public Holidays: Closed