Two Washers In One

The user-focused innovation in the TWINWash™ makes it possible for users worldwide to enjoy doing the laundary.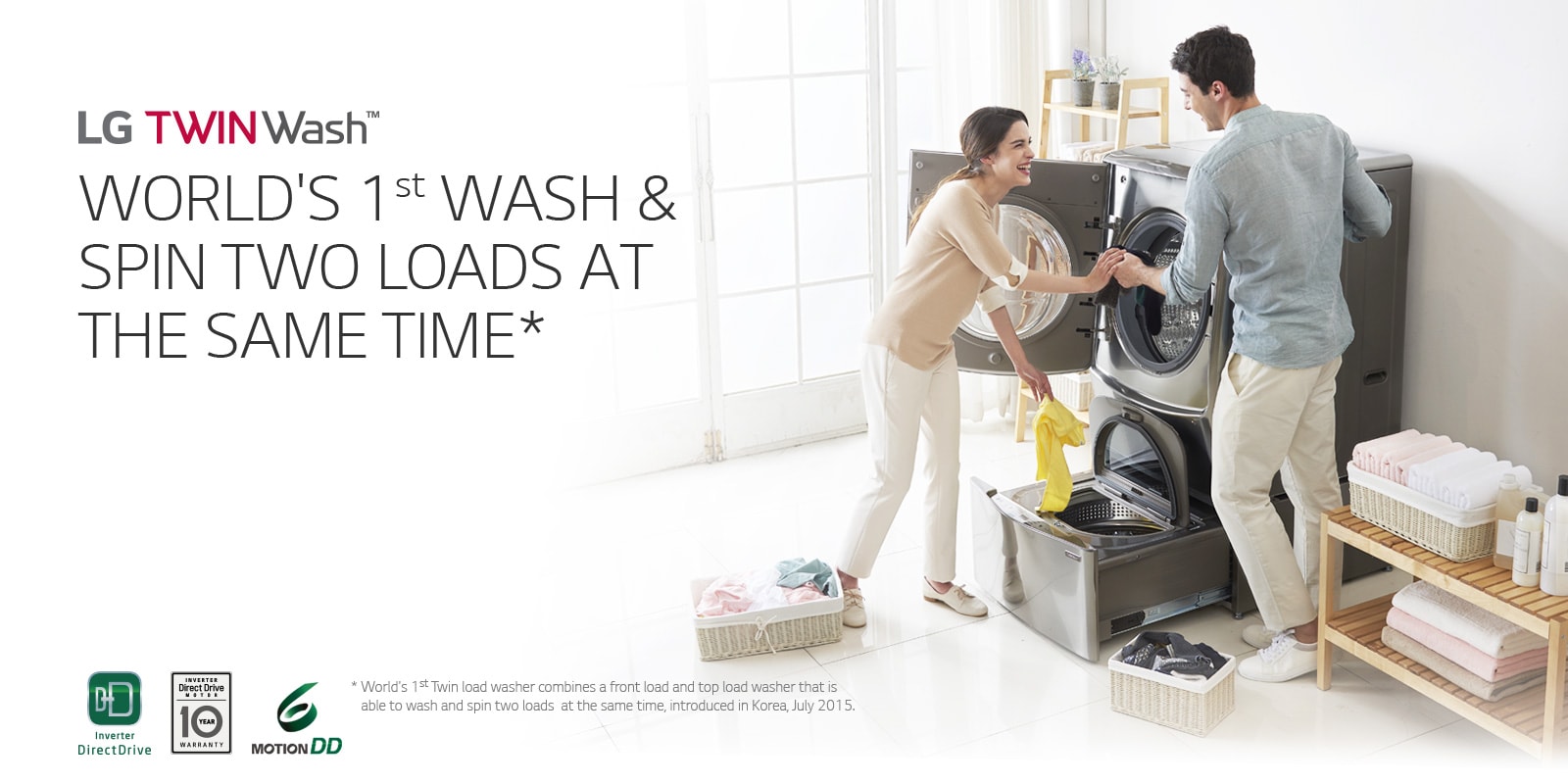 TWINWash™ is a washing solution that has never existed
before. It is all about efficiency, helping you get more clothes
cleaner in less time by washing two separate loads
simultaneously.

LG Product Service and Support
Get your questions answered about product setup, use and care, repair and maintenance issues. We can help.
Phone
Call an LG Support Representative at
1800-822-822(National call Rate)
Monday to Friday: 9am to 6.30pm
Saturday: 9am to 4pm
Sunday: Close
Public Holidays: Close