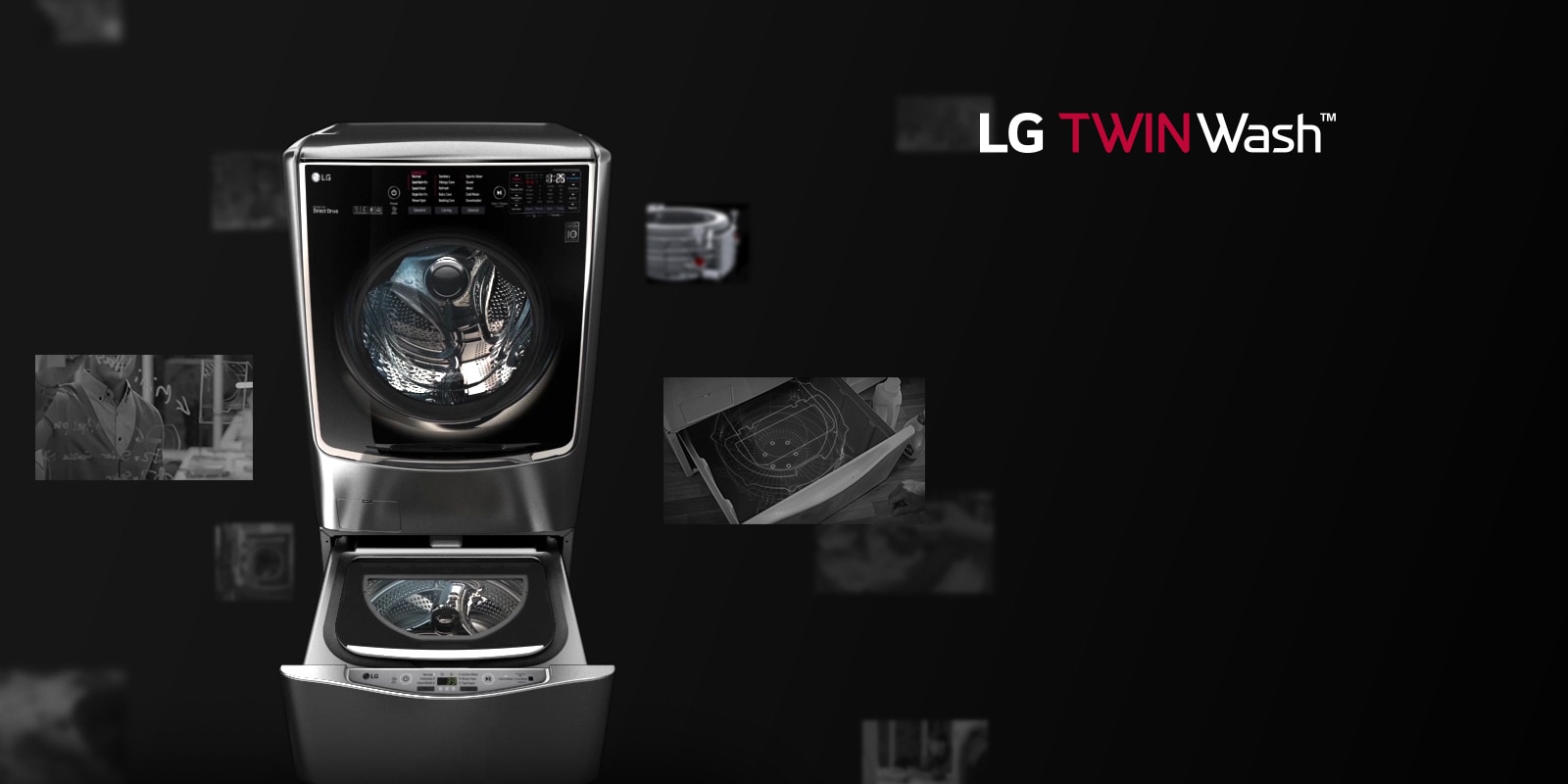 Two Washers In One

The user-focused innovation in the TWINWash™ makes it possible for users worldwide to enjoy doing the laundry.
Better Performance More Energy Savings

LG APPLIANCES
Rediscover domestic appliances with innovative products from LG. Boasting a host of state-of-the-art features and designs that are as sophisticated as they are functional, household and kitchen appliances have never been so exciting.   
LG Refrigerators
More Usable Space, Same Footprint
Energy-efficient LG Door-in-Door refrigerators have slender designs that give your kitchen an instant upgrade, with the space you need to store more and shop less.      




Blue jeans and white shirts, outerwear and underwear, dad's socks and baby's clothes. With LG TWINWash, you can wash two loads separately, yet at the same time.

LG Top Load Washers
Do More in Half the Time
With enough space for a king-size comforter and full set of bedding in a single load, biggest is definitely best.
LG Washer Dryers
Laundry Innovations for Life
LG washer dryers combine unique, innovative features with sleek and sophisticated styling to make laundry less of a chore.
LG Dishwashers
Hassel Free Dishwashing
A product where style meets substance, the sleek and energy efficient LG dishwashers complements the interiors of any modern household. 
LG Vacuum Cleaners
New Era of Smart Cleaning
Say hello to pristine clean floors, in less time, with an LG cordless vacuum cleaners.     
LG Product Service and Support
Get your questions answered about product setup, use and care, repair and maintenance issues. We can help.
Phone
Call an LG Support Representative at
1800-822-822(National call Rate)
Monday to Friday: 9am to 6.30pm
Saturday: 9am to 4pm
Sunday: Close
Public Holidays: Close