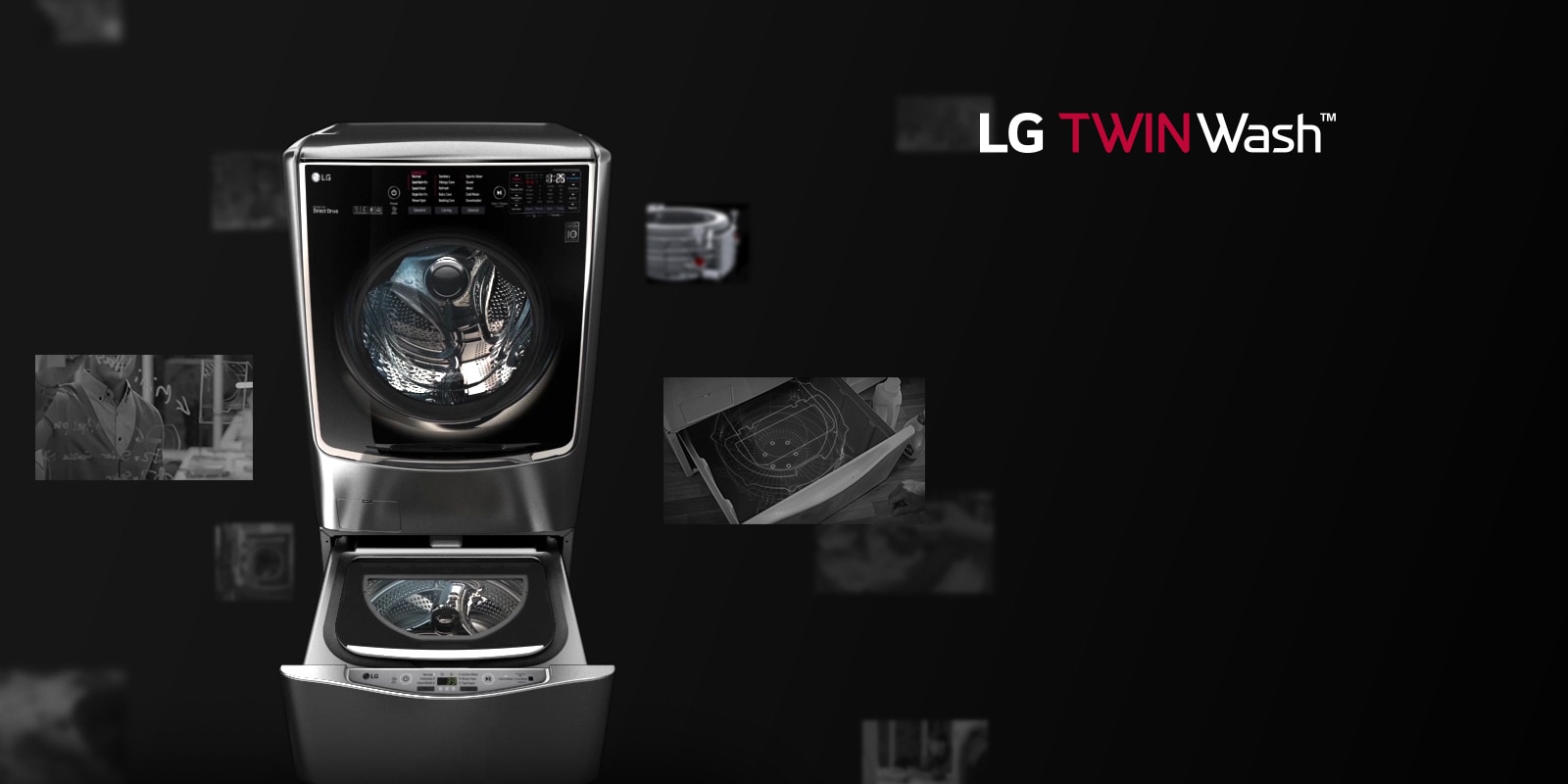 Two Washers In One

The user-focused innovation in the TWINWash™ makes it possible for users worldwide to enjoy doing the laundry.
Better Performance More Energy Savings

LG APPLIANCES
Rediscover domestic appliances with innovative products from LG. Boasting a host of state-of-the-art features and designs that are as sophisticated as they are functional, household and kitchen appliances have never been so exciting.   
LG Multi-Door Refrigerators
More Usable Space,
Same Footprint
LG Multi-Door Refrigerators can help keep you and your family organised and your home looking its best.
LG Washers
Laundry Innovation
for Life
Making life easier in the laundry,
so you can enjoy more time out of it.
LG Washer Dryers
Washer Dryer Combo
Discover all-in-one convenience with
LG Washer Dryer combo's. Ideal for homes
where separate washer and dryer won't fit.

LG Dryers
Dry Your Clothes in
Any Season
With a superior selection of drying programmes and precise temperature controls, even your most delicate fabrics are in good hands.
LG Vacuum Cleaners
New Era of Smart Cleaning
Say hello to pristine clean floors, in less time,
with an LG cordless vacuum cleaners.
LG Water Purifiers
LG PuriCare™
A cold glass of water after a workout or hot water for a cup of coffee to start your day. LG PuriCare™ provide fresh, clean filtered water at the push of a button.
LG Dishwashers
Hassle Free Dishwashing
A product where style meets substance, the sleek and energy efficient LG dishwashers complements the interiors of any modern household.
LG Product Service and Support
Get your questions answered about product setup, use and care, repair and maintenance issues. We can help.
Phone
LG Consumer Electronics Product
1800-822-822 (National call rate)
Monday to Friday: 9am to 6.30pm
Saturday: 9am to 4pm
Sunday/Public Holidays: Closed
Phone
LG PuriCare Product
1800-18-7874 (National call rate)
Monday to Friday: 9am to 6pm
Saturday: 9am to 1pm
Sunday/Public Holidays: Closed