Why the refrigerator is making loud noise?
Symptom
· The refrigerator is making loud noise.
Cause
1. The refrigerator is not leveled.
2. The refrigerator is close to the wall.
3. Customer is putting something on the top of the unit.
How to fix
1. Check the refrigerator stability.
2. Also the 3 sides must be away from the wall at least 10 CM.
3. Make sure that nothing on the top of the machine to avoid clicking noise.
4. Clicking sound at the beginning it is a normal sound as the refrigerator is giving order to work.
5. Clicking before the compressor turning on that is normal because there is a fan inside the compressor which gives sound while the compressor starts working.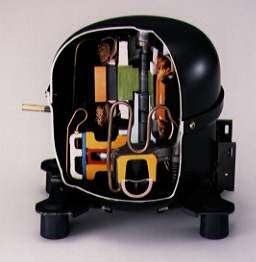 6. Clicking while the door opens If you usually open the door the sound of plastic is expanding & contracting as the temperature changes , If you but a lot of jars and bottles in the door.
7. Humming sound It is a normal sound, as while the door opens the fan producing sound
8. Popping sound if the refrigerator has a water dispenser or ice maker, it is normal as the water follows inside the water pump.
9. Hissing sound it is normal as the part of the no-frost is making this sound.