What are interconnection rules for solar power?
By Ben ZientaraThe term "interconnection rules" refers to the rules that govern how you can connect your solar panel system to the grid. Interconnection is an important factor when deciding whether to install solar panels or not, as they can affect the financial investment. They sometimes make it more difficult or more expensive to get your system up and running, and therefore change your financial planning.

While the federal government has set forth some interconnection guidelines through the Federal Energy Regulatory Commission (FERC), states have a great deal of say on how interconnection works. The rules vary widely across the country. Thankfully, most states have created interconnection rules that make it easy for homeowners to set up their systems and start generating clean solar power.

The website "Freeing the Grid" (freeingthegrid.org) is an essential resource to find out how your state's interconnection rules rank. The picture below shows Freeing the Grid's state grades for interconnection in the US, as of 2016: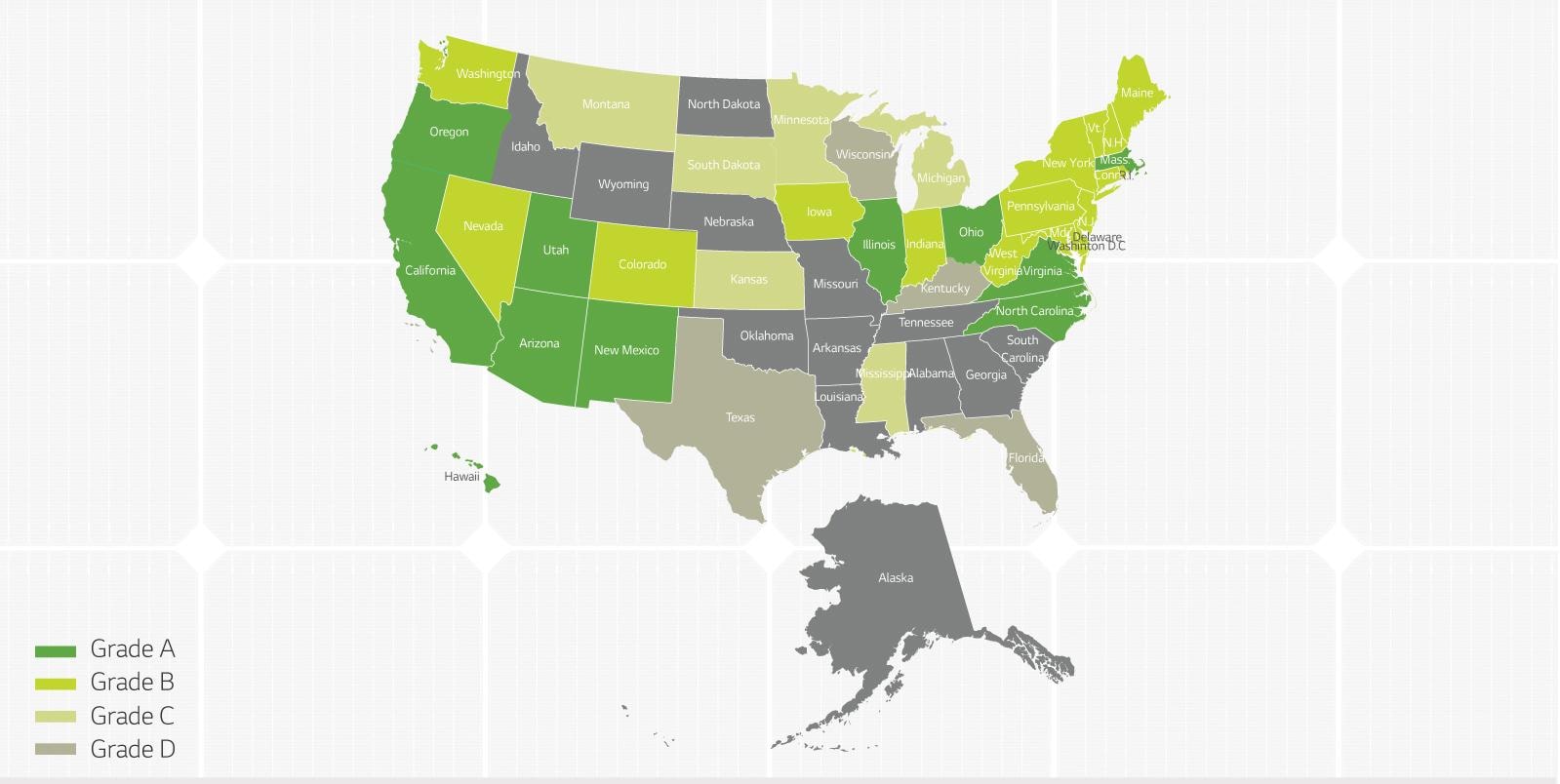 What the rules cover
- The sizes of installations that can be interconnected to the grid
- Whether systems must undergo outside certification or review
- Whether smaller systems can be approved on a fast-track basis and skip some of the reviews meant for larger systems
- Whether system owners are required to purchase additional insurance
- Whether system owners are required to use certain technologies like external disconnect switches
- How disputes between system owners and utility companies can be resolved


Will bad interconnection rules put a stop to your solar dreams?
No. You shouldn't worry at all unless you live in one of the "F" states in the map above. Even if you do, don't worry. When you work with an experienced solar installer, you'll benefit from their expertise. Installers want to make the process as simple as possible, so they'll do the paperwork, schedule the inspections, and make sure you know everything you need to so your system is installed and producing clean green solar energy.
How much money
will solar save you?