UltraWide Monitors
Whether you need to view more windows, files and spreadsheets at once, or crave immersive video
and gaming experiences with a cinematic view, LG UltraWide™ monitors offer vivid colors and deep
blacks, as well as brilliant multi-tasking features that give you the power to see more and do more.
Features You Should Know
Create an immersive space that's uniquely your own with features like: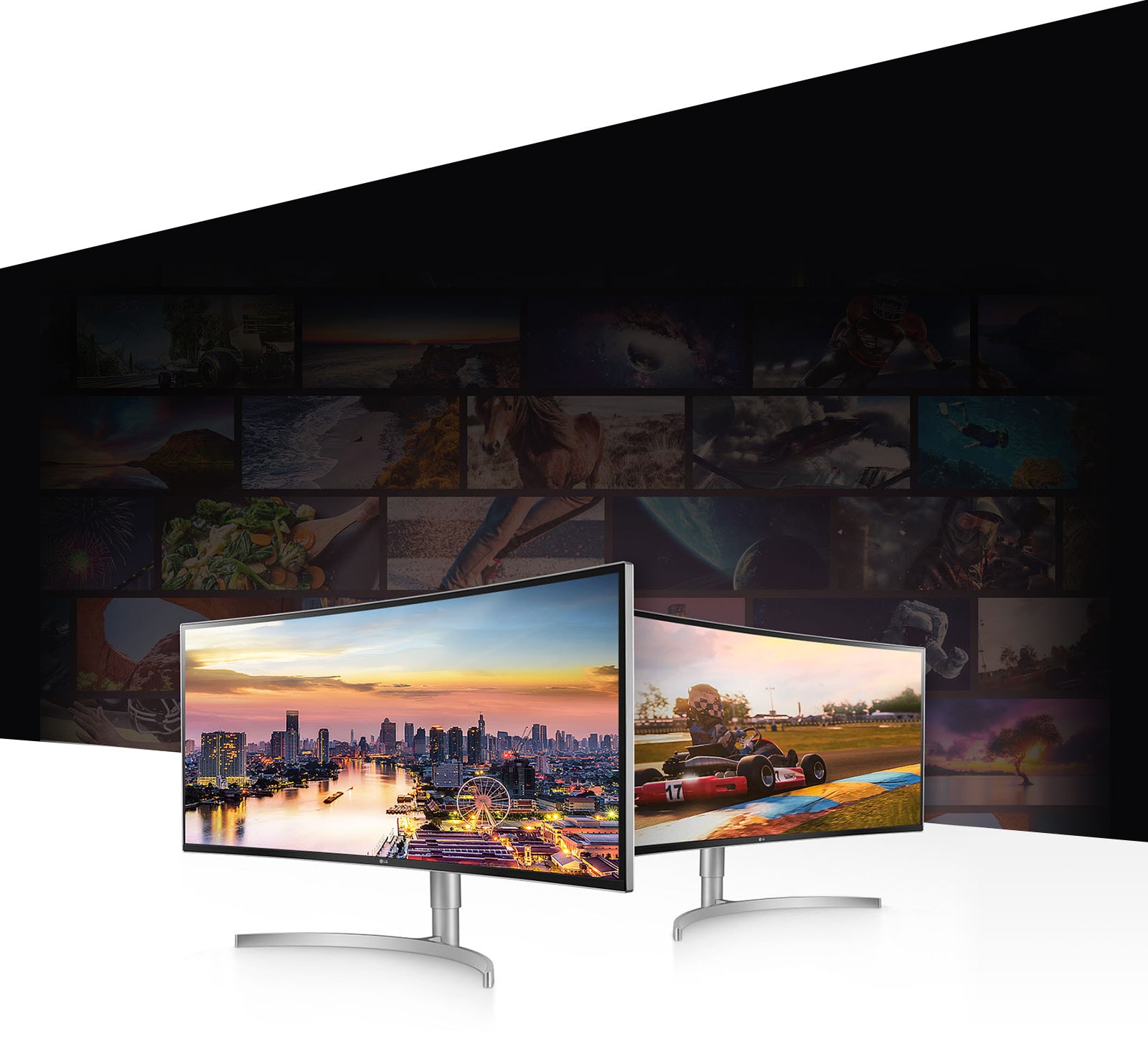 Nano IPS Technology with HDR
support
Get intense on-screen colors and a more nuanced color
expression. And with high dynamic range (HDR) support,
LG 4K & 5K UltraWide monitors with Nano technology
are capable of greater brightness, shadow detail and
richer colors.
Thunderbolt™3
This input/output port allows you to connect up to six compatible devices, moving data between them with incredible speed.
High-Speed USB Type-C™ ports
This feature allows 4K video display, data transfer and laptop/mobile device charging at the same time, over a single cable.
21:9 Aspect Ratio
With a bigger height-to-width ratio than standard
monitors, the LG UltraWide collection gives you more
on-screen real estate for viewing files, windows, images,
watching/editing films and videos, playing games, and more.
Curved and Flat Displays
Choose a monitor with slightly curved edges for a more realistic view (like you're looking out a window), or a flat UltraWide display with the same wide picture, but in a more traditional shape.
Screen Splitter
Designed for seamless multitasking, the 4-Screen
Split feature lets you divide your screen into as many
as four customizable segments with a single click.
Now you can see four different windows, images, or
files at the same time.
AMD FreeSync™
This feature eliminates the tearing and stuttering caused
by the differences between a graphic card's frame rate
and a monitor's refresh rate—for seamless, fluid
movement during hi-res, fast-paced games.
NVIDIA G-SYNC™
This synchronizes the monitor refresh rates to the GPU
inside GeForce GTX-powered PCs, eliminating screen
tearing and minimizing stutter and input lag for an
ultra-smooth gameplay experience.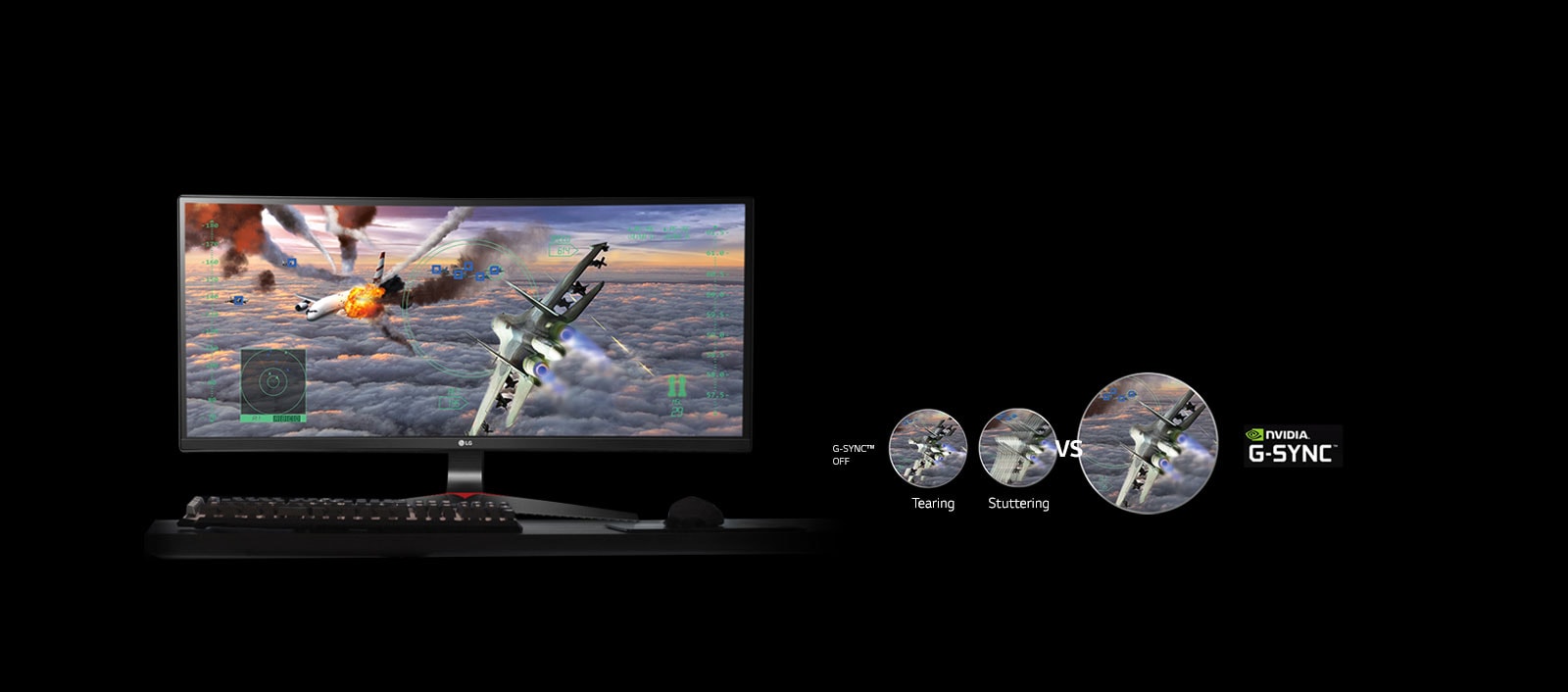 Browse all of our UltraWide options, and be sure to experience our complete collection of innovative
LG monitors
, including
IPS
and more—and find innovative ways to make life good.
LG Monitor Promotion
Select Savings
Slim designs, striking color and life-like motion for optimal viewing experiences. LG offers dozens of innovative options to help you make the right impression.