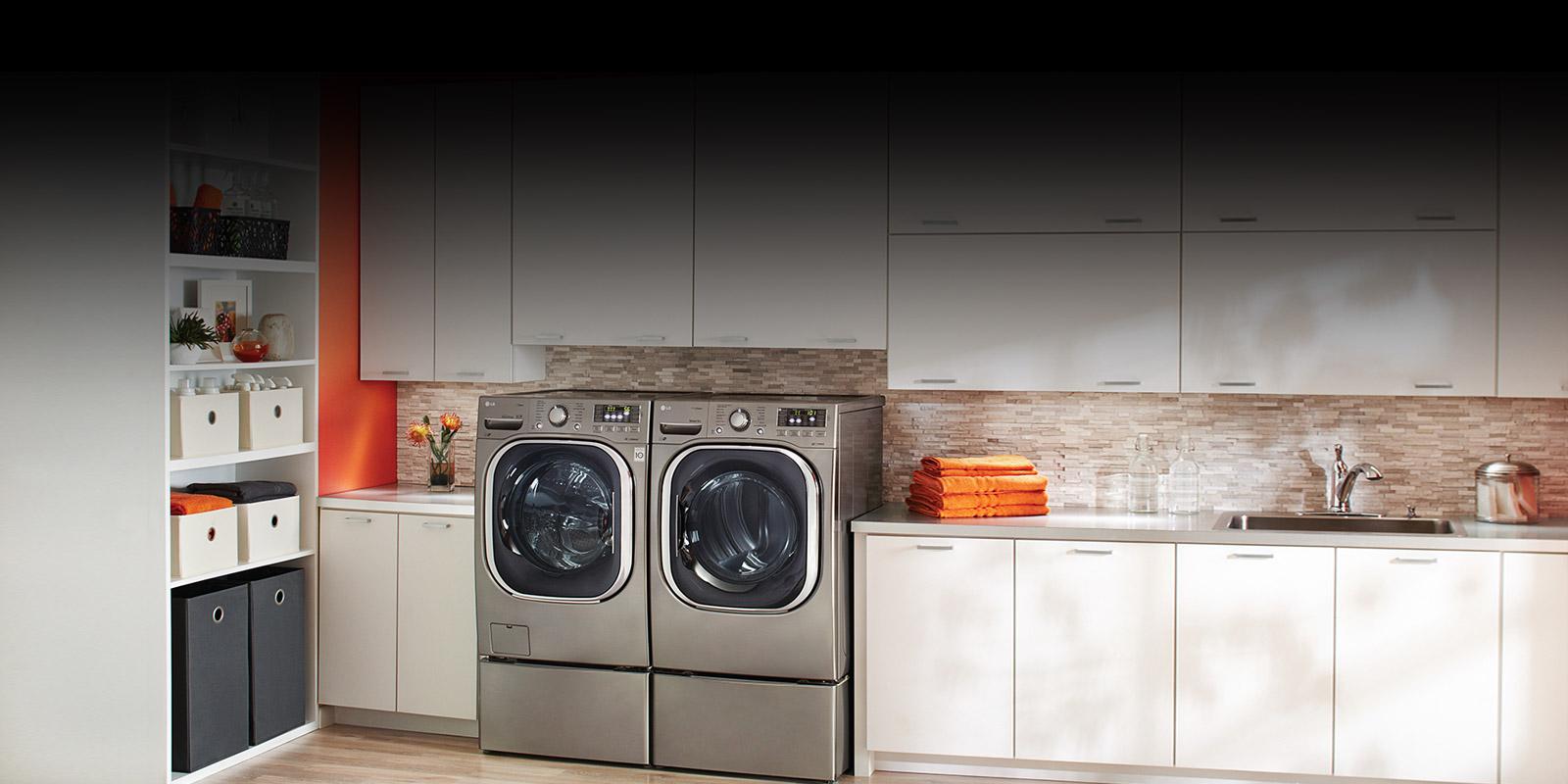 LG Laundry Accessories
Get more storage space and make laundry less of a chore with pedestals made to match your LG washer and dryer.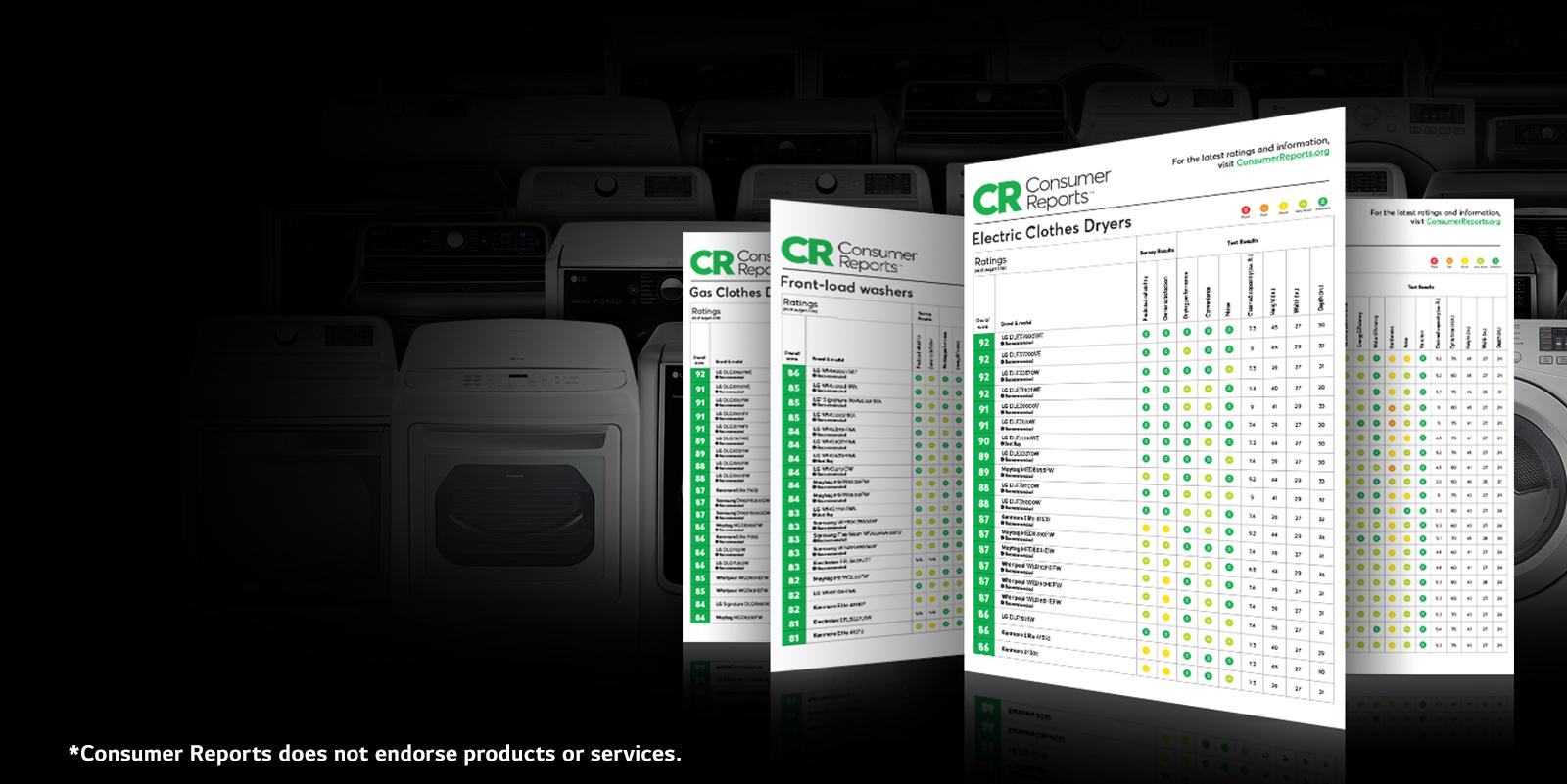 LG washers & dryers
were rated by
Consumer Reports
Read the Consumer Reports rating.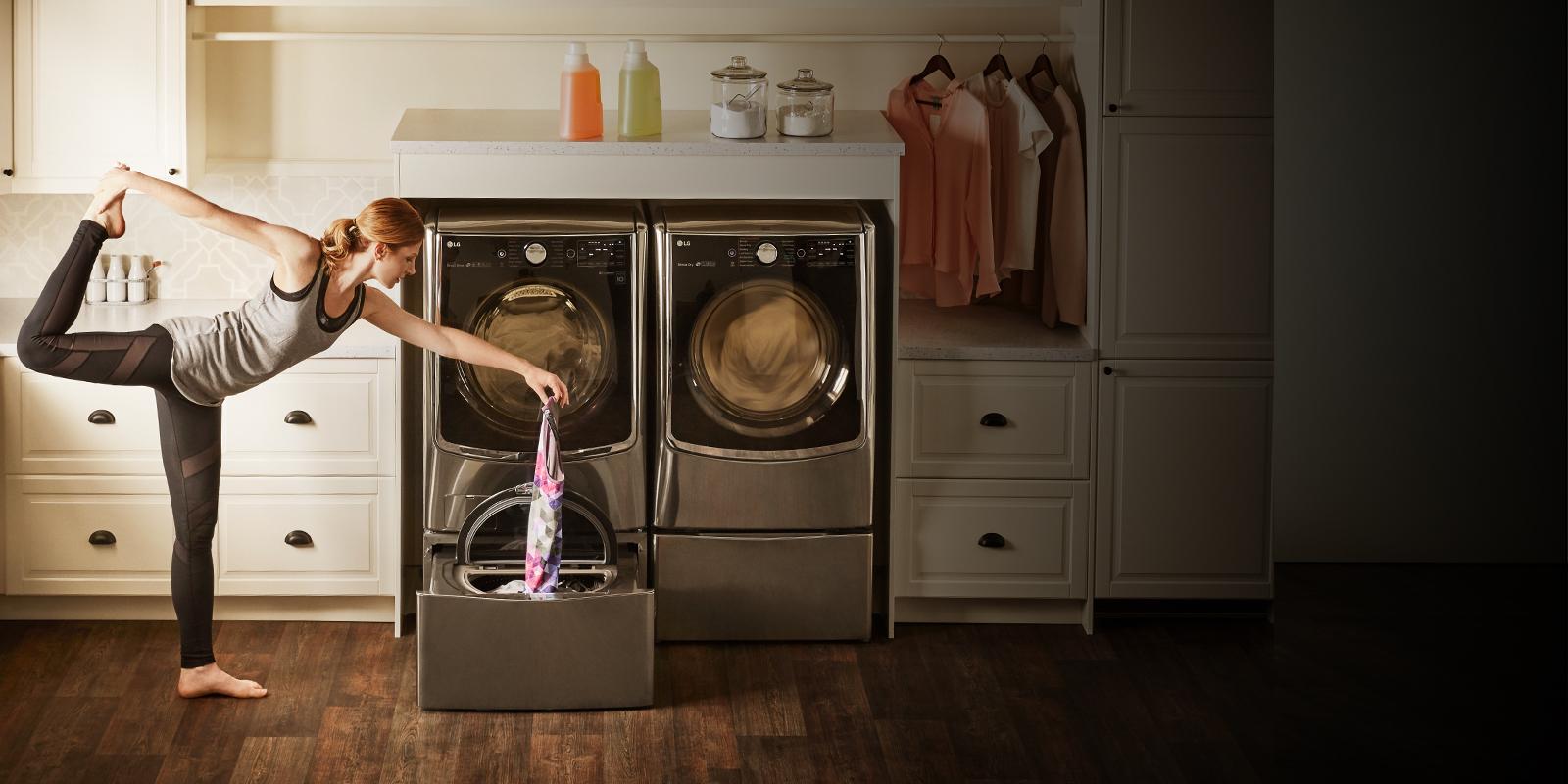 For Small Loads That Are a Big Deal
Wash small loads that can't wait in a compact washer below while doing a big load up top.
Selecting a checkbox will update the products displayed on screen.
Refine Your Search
35
Total Results
Laundry Accessories
LG laundry accessories are the perfect companions for your state-of-the-art LG washers and dryers. From sleek, stylish and functional laundry pedestals, dryer racks and lint filters, to inlet hoses and more, laundry time just got easier!
WHAT CUSTOMERS ARE SAYING
Average Rating for Laundry Accessories

Great Product!

Great product! I have been very pleased with it. Great features and design. Easy to use and very easy to clean.

Sweepstakes entry received for review.

The WM8000HVA is a dream

The LG washer and dryer are excellent we love them. Dealing with my favorite store " BestBuy " was a nightmare. Remember Circuit City, if I hadn't known better I would have swore that bestbuy is trying to out do circuit city in very poor customer service. It was my favorite store but I promise I will never shop there again. This was the Mechanicsville Virginia store. If you are looking for customer satisfaction stay away from this store. CEK
luv storage

wish was bigger for more storage like the height elevation

Sweepstakes entry received for review.

Would give it 5 stars if cheaper in price

Only purchased for uniformity and necessity to raise washer to comfortable height. Can't believe why it's not included with washer? Crazy price tag for what it is!! It's only a glorified pedestal that matches the beautiful washer that would look bad with blocks underneath to bring up to desired level. OK....this does have a storage drawer!!!

Sweepstakes entry received for review.

Couldn't be happier

I know they are just pedestals but they really make a huge difference in the laundry room and make storing detergents and other necessary items quite enjoyable!
Multi purpose! Multi use!

I am disappointed the rack did not come with my new dryer. This is my 2nd LG dryer. One came with my first model. The old dryer is still running and I am giving it away but I hate to part with the rack. Why? because I use it to proof bread and rolls in a hurry. I just make sure the bread or rolls are covered well. Who knew! Also works well on hats, shoes and sweaters.lol

Sweepstakes entry received for review.

Good investment

Bought this accessory my new LG front loader washer. Excellent addition to the purchase. Perfect for drying gym shoes and also anything delicate that wouldn't do well being tumbled.

Sweepstakes entry received for review.

Perfect fit

I bought this a few weeks a go. It perfectly fits in our LG's gas dryer. We haven't used it yet (other than trying it out), but looks the material is sturdy.
SO HELPFUL!!!!

Glad i found out i needed this. Just wish that there would have been some ind of notice that this is needed for sidekick and top load washers.

Love it!

Love this refrigerator. It has so much storage space. It's quiet and beautiful!

Sweepstakes entry received for review.
Does the job

I have never had a dryer with the option of a drying rack inside the dryer. Works great! I love having this rack to dry clothes that are suppose rack dry. Now I can get those items dried quickly.

Sweepstakes entry received for review.

Super Handy

I bought a dryer rack for my LG dryer thinking I might use it now and then. I have found it super handy for shoes,hats etc. End up using it a lot more than I ever thought I would. They should offer them in stores when you buy the dryer,great feature!

Sweepstakes entry received for review.

Great product and works as described

works great and does a great job and great construction

Sweepstakes entry received for review.
Great craftsmanship, needs to be taller

Looks great but it's not extremely functional. The drawer comes out nicely and it even has a devider. My only complaint is that it's not tall enough! It would be nice to fit a bottle of liquid detergent in the pedisal along with a bottle of liquid softener. However it's about an 1 1/2 inches too short. You can fit quite a lot in there, just not what you need to do laundry. It's only real purpose is to not hurt your back bending over since the washer and dryer are only 38 inches tall.

Sweepstakes entry received for review.

Saves the back for sure!

Bought months after bought washer. Made huge difference in organizing laundry room

Sweepstakes entry received for review.

Not as much bending down.

My wife loves the pedestals because she is not bending down near as much when doing the laundry. She wishes the inside height of the drawer was a little higher for the new bottle sizes of the tap/bottle laundry detergents and fabric softeners that are in use now that don't fit in the drawers. So the drawers are used for holding laundry instead.
Perfect fit!

Fits perfectly! Most of the ones on Amazon were reviewed as not fitting well. This one works great!

Sweepstakes entry received for review.

New filter works great!

I finally broke down and replaced the lint filter for my dryer that of been cracked for the last two years. Wish I had done it sooner! Having a new filter that actually fit and wasn't broken, bending and wobbly has been a lifesaver especially with teenagers learning how to do their own laundry. Now they are learning to clean their own lint filter.

Sweepstakes entry received for review.

great feature

Are other one broke. This is the right one for our dryer and it worked perfect.

Sweepstakes entry received for review.
Easy to install

Worth the space and works perfectly. Installed it with my son.

Sweepstakes entry received for review.

Perfect Fit

The stacking kit is a perfect fit for my washer and dryer. Only problem I have is how loud it is when the washer and dryer are going at the same time. We are looking to add a some cushion between the washer and dryer to limit the vibration and noise.
Great accessory

Saves me so much bending. Just wish it had all the buttons on it.

No bending required!

Great to start loads on sidekick without kneeling down. Would be great if feature was added to open and close the unit as well! But I love the magnet that allows it to be stored when not in use right o. The side of the larger unit. It's a great product.

Sweepstakes entry received for review.

A nice convenience that should have been included

This remote is a nice convenience, but something I could live without. Overall, it feels like it should have been included with the purchase. You still have to bend over to load the washer, close the lid, slide it in, etc. This does save a few moments each time I use it when I use it to power the washer on and select the cycle. The magnet is a nice touch and I've never had it fall.

Sweepstakes entry received for review.
LG Parts & Accessories Store
Didn't see what you were looking for?
Click below to shop for more genuine LG parts and accessories.
SHOP NOW
LG Product Service and Support
Get your questions answered about product setup, use and care, repair and maintenance issues. We can help.
Telephone
Call an LG Support Representative.
(800) 243-0000 Consumer (7am-midnight CST)
(888) 865-3026 Commercial (8am-6pm CST)