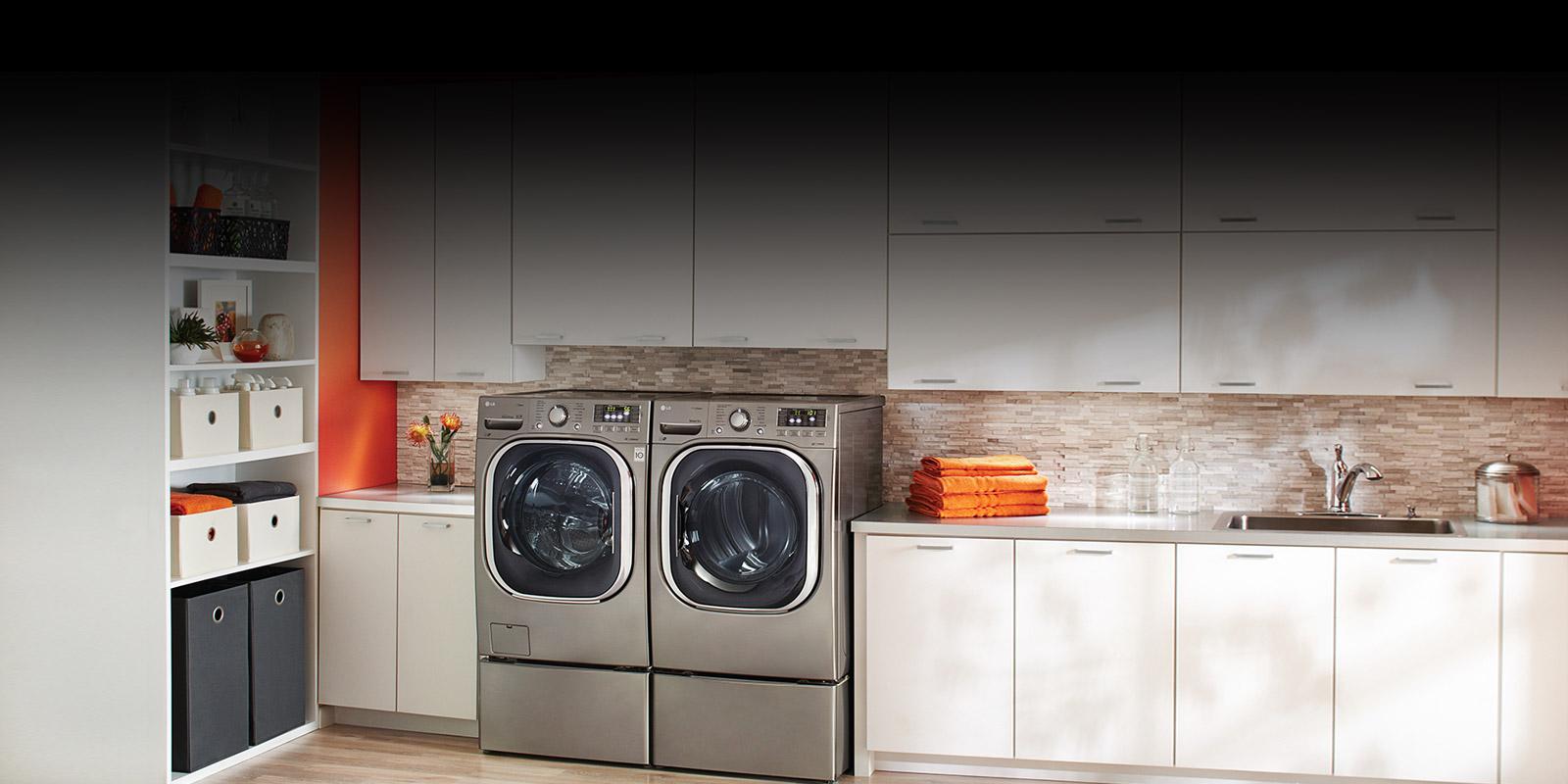 LG Laundry Accessories
Get more storage space and make laundry less of a chore with pedestals made to match your LG washer and dryer.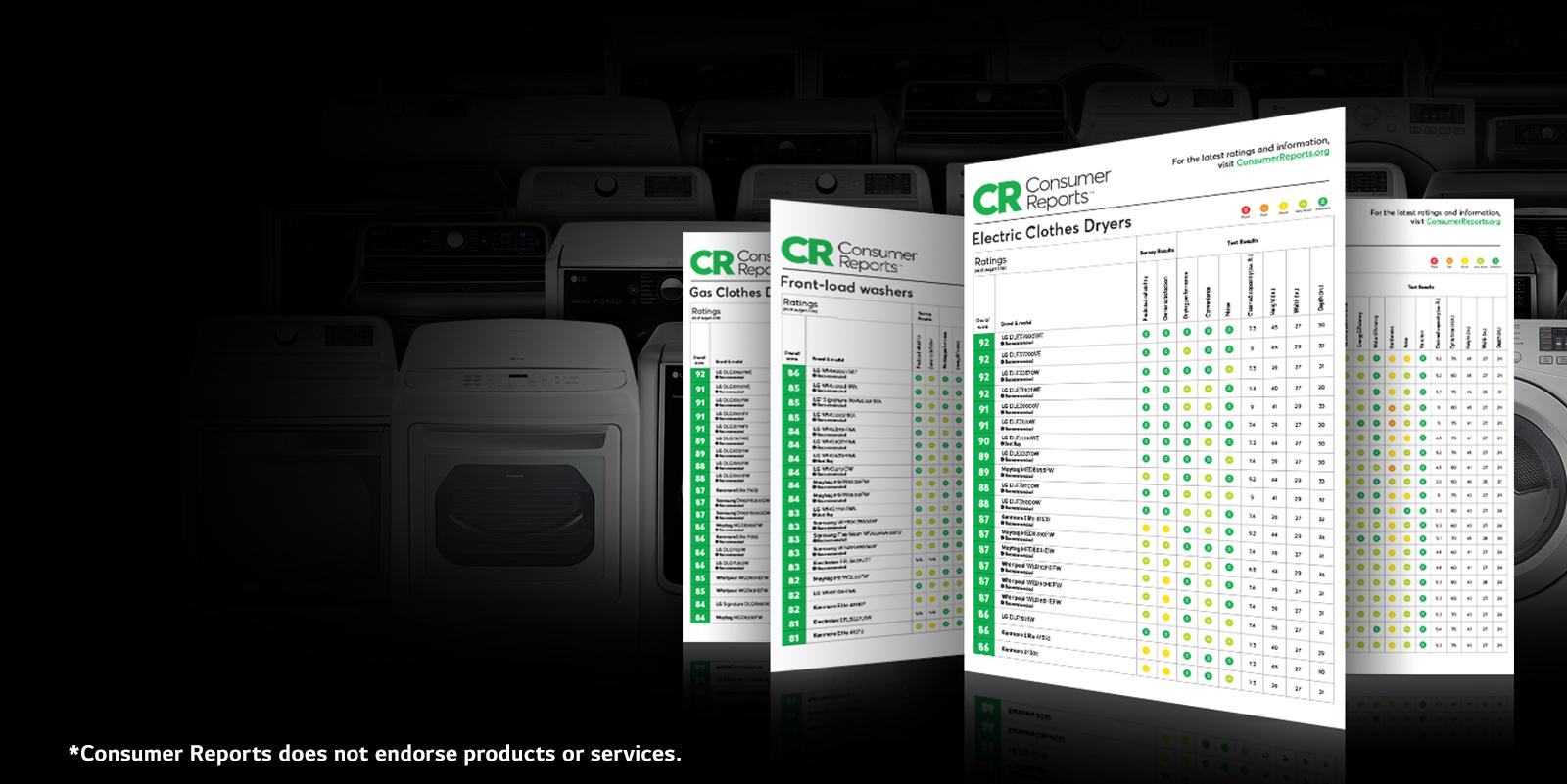 LG washers & dryers
were rated by
Consumer Reports
Read the Consumer Reports rating.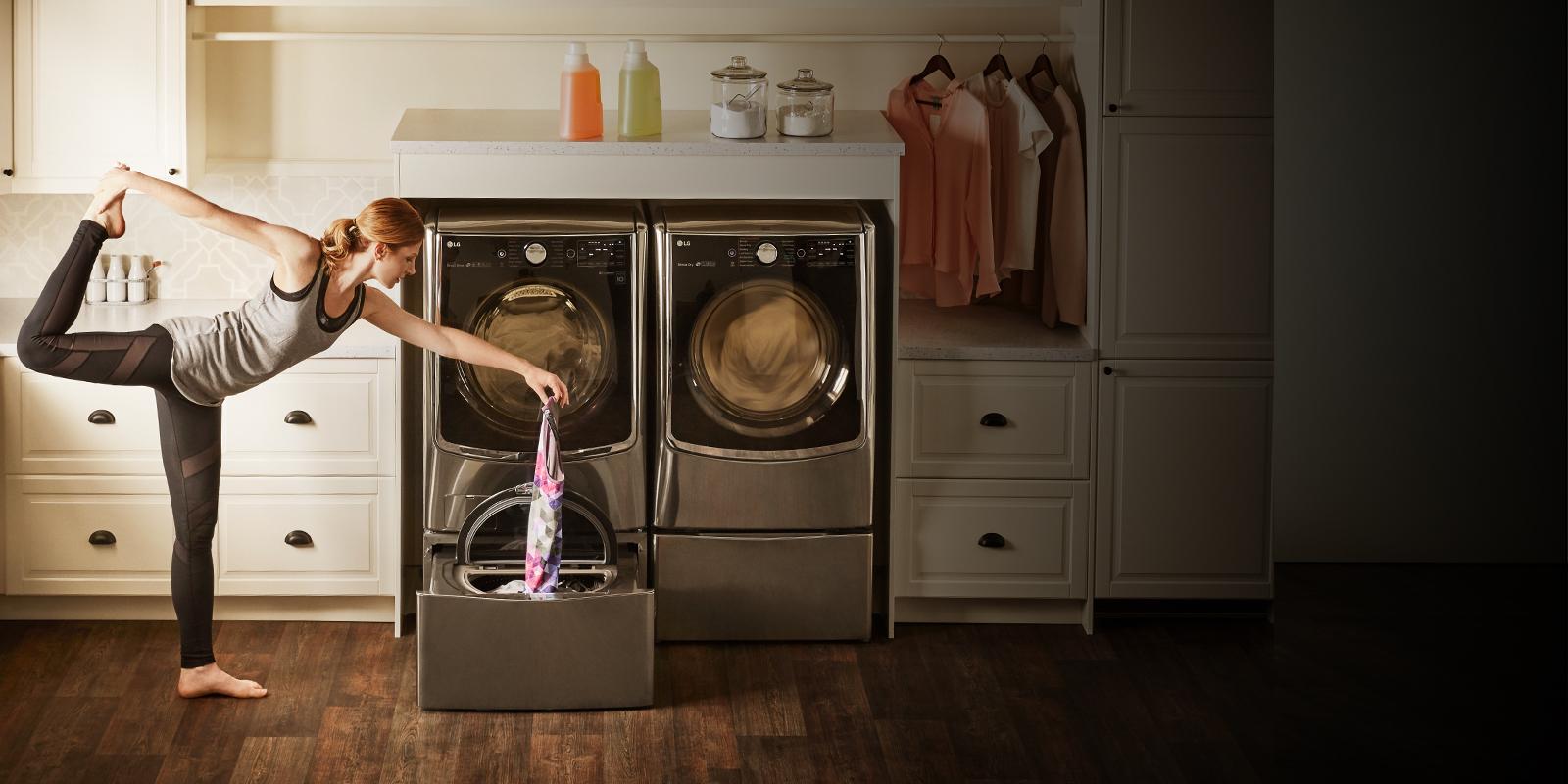 For Small Loads That Are a Big Deal
Wash small loads that can't wait in a compact washer below while doing a big load up top.
Selecting a checkbox will update the products displayed on screen.
Refine Your Search
35
Total Results
Laundry Accessories
LG laundry accessories are the perfect companions for your state-of-the-art LG washers and dryers. From sleek, stylish and functional laundry pedestals, dryer racks and lint filters, to inlet hoses and more, laundry time just got easier!
LG Parts & Accessories Store
Didn't see what you were looking for?
Click below to shop for more genuine LG parts and accessories.
SHOP NOW
LG Product Service and Support
Get your questions answered about product setup, use and care, repair and maintenance issues. We can help.
Telephone
Call an LG Support Representative.
(800) 243-0000 Consumer (7am-midnight CST)
(888) 865-3026 Commercial (8am-6pm CST)