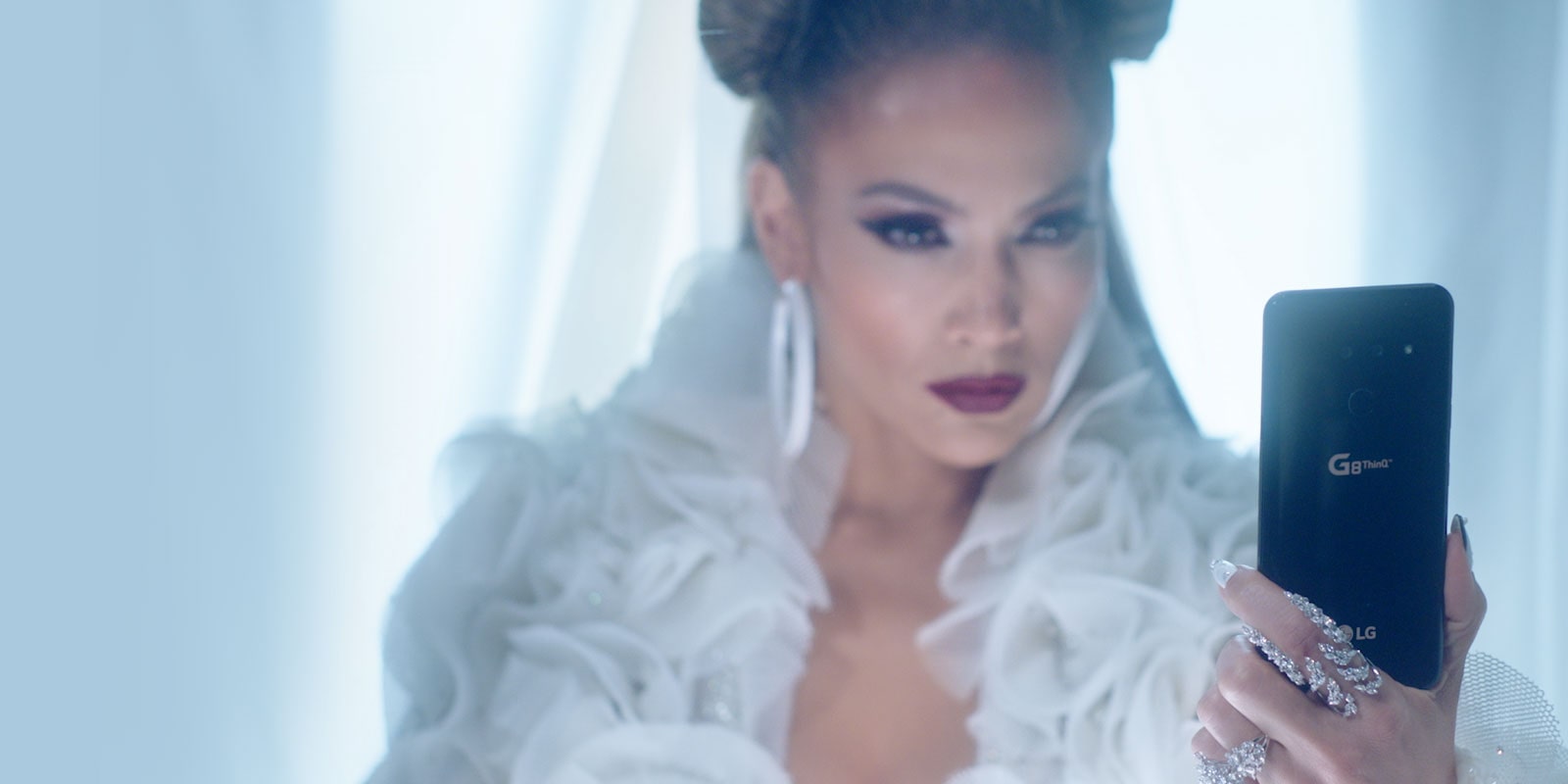 LG G8 ThinQ™
A New Way To Interact
Now is your chance to join the party with the LG G8 ThinQ™. Experience the same smartphone innovation Jennifer Lopez interacts with in her music video for "Medicine."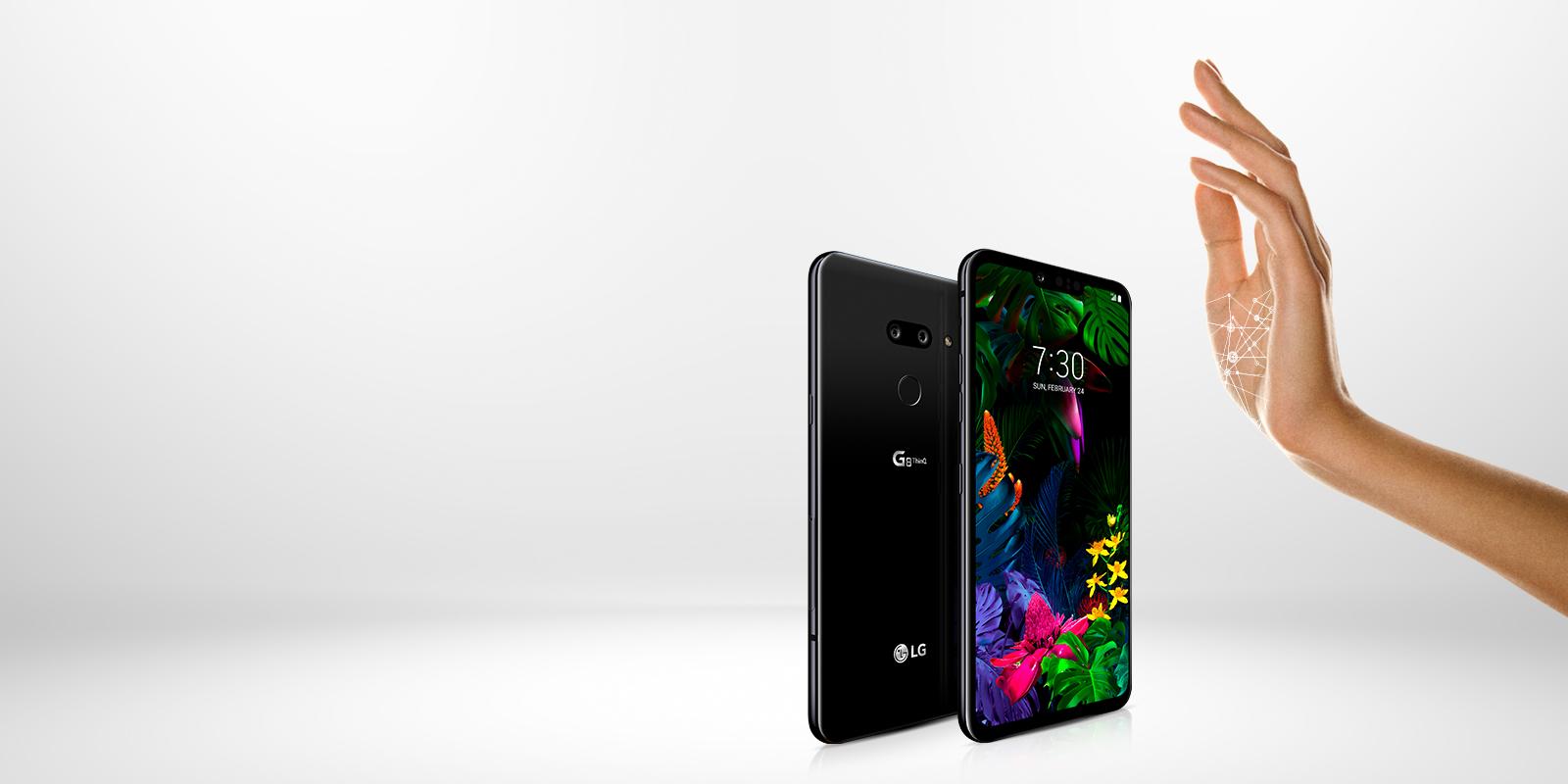 LG G8 ThinQ™
A New Way To Interact
It's your chance to bring home the new LG G8 ThinQ™, with its truly immersive entertainment experience, unique and convenient Hand ID unlock, and touchless commands.

Switch to the 5-Camera Phone
Discover more ways to capture more of life with the new 5-camera LG V40 ThinQ™.
Thoughtful Intelligence, Inside and Out
Introducing the LG G7 ThinQ™: the phone that combines intuitive artificial intelligence with cutting-edge hardware.
The BTS Phone for the BTS Army
Loyal BTS fans, it's here. Introducing the limited edition LG Q7+ BTS Edition.
LG V50 ThinQ™ 5G
Sign up and be the first to receive the latest on the LG V50 ThinQ™ 5G phone from Sprint, including its release date, features, and special promotions.
Very Intelligent
Meet the LG V35 ThinQ™ with superior hardware, striking design, and artificial intelligence built into its core.
SHOP BY CELL PHONE CARRIER
LG's Promise to You
Free Second Year Limited Warranty with Registration*
We stand behind the quality of our premium smartphones. That's why we offer free second-year limited warranty coverage on top of the manufacturer's first-year limited warranty.
Cutting Edge Meets Time-Tested
Introducing the LG Watch W7: the only Wear OS by Google smartwatch featuring mechanical hands with precision movement.
Light, but No
Lightweight.
With power processors, intuitive controls, and stunning HD screens, LG tablets offer the ultimate all-in-one solution.
Get the Latest LG Mobile News
Click below to sign up and be the first to know about new products, special offers, and more!

Set the Tone
Upgrade your mobile experience with the
convenience of an around-the-neck design
with the LG TONE Bluetooth® Headset.
LG Mobile
Promotions
Check out the latest offers on all LG Mobile products.
Mobile Accessories
Enhance your mobile experience with
LG's innovative mobile accessories
Downloads and
LG Support
Find important updates and downloads to help keep your LG Mobile product working optimally. Plus, contact our LG Mobile Support department for assistance.
LG Product Service and Support
Get your questions answered about product setup, use and care, repair and maintenance issues. We can help.
Telephone
Call an LG Support Representative.
(800) 243-0000 Consumer (7am-midnight CST)
(888) 865-3026 Commercial (8am-6pm CST)