Switch to the 5-Camera Phone
Discover more ways to capture more of life with the new 5-camera LG V40 ThinQ™.
Dip into the Blue
The LG V30S is now unlocked and comes in brand new colors: glossy and matte Moroccan Blue.
Unlock Your Potential
Give yourself the freedom to choose from more carriers or plans and stay connected while traveling with an unlocked LG smartphone.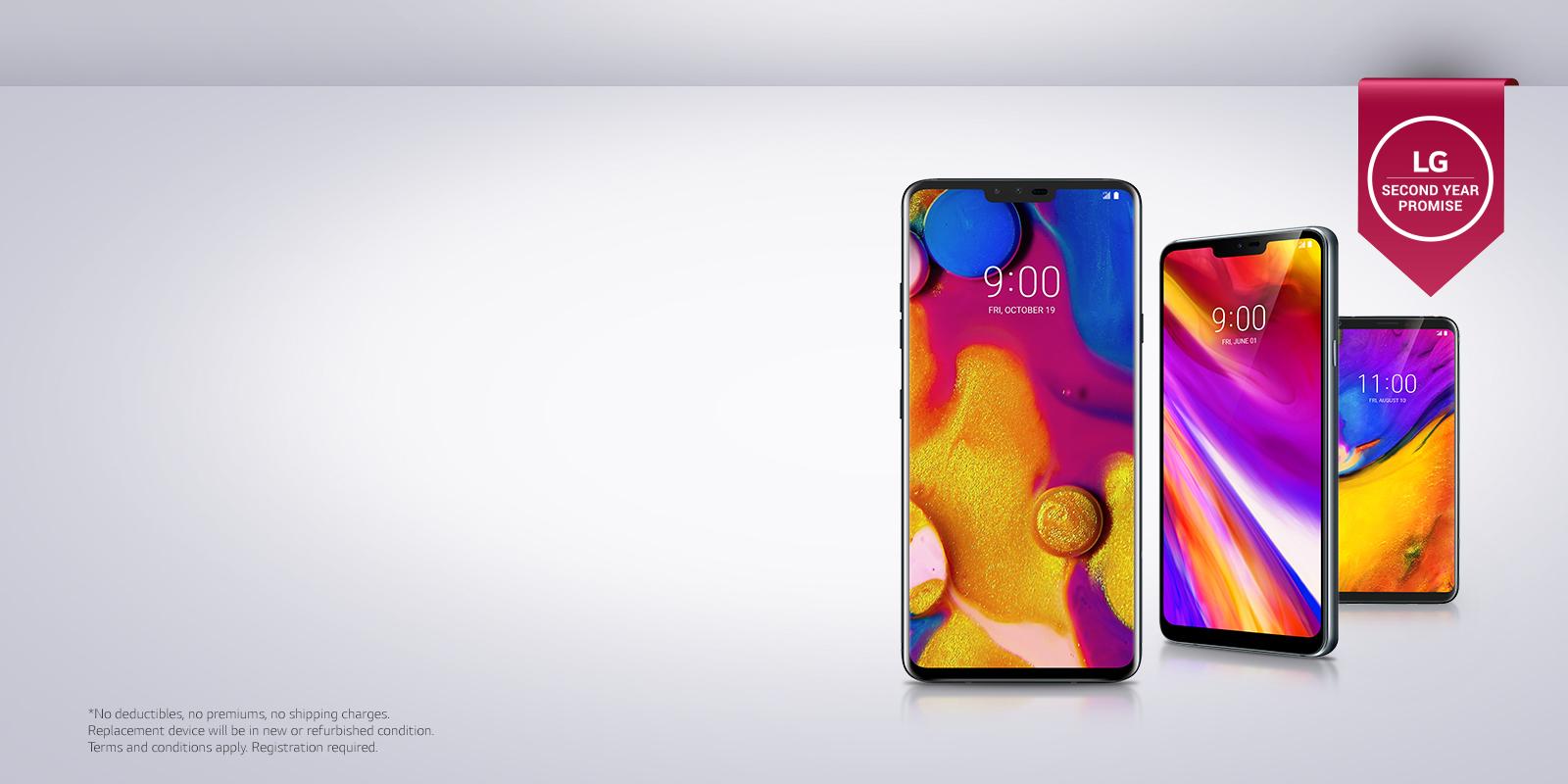 LG's Promise to You
Free Second Year Limited Warranty with Registration*
We stand behind the quality of our premium smartphones. That's why we offer free second-year limited warranty coverage on top of the manufacturer's first-year limited warranty.
Selecting a checkbox will update the products displayed on screen.
Refine Your Search
28
Total Results
Unlocked Phones
With LG unlocked phones, modern design meets the latest smartphone technology to offer the ultimate in freedom and personal choice. From the LG V40 ThinQ™, to the G7 ThinQ™, V35 ThinQ™, and more—get the flexibility and features you love.
WHAT CUSTOMERS ARE SAYING
Average Rating for Unlocked Phones