UPDATING
YOUR FIRMWARE
The firmware that powers your LG Sound Bar should be updated from time to time to enhance your experience and improve its operation. Thankfully, this can be done easily and quickly, right at home.
USE YOUR MUSIC FLOW APP TO UPDATE YOUR SPEAKERS
Open the Settings menu of your Music Flow Player app and select Version Info from the list of options.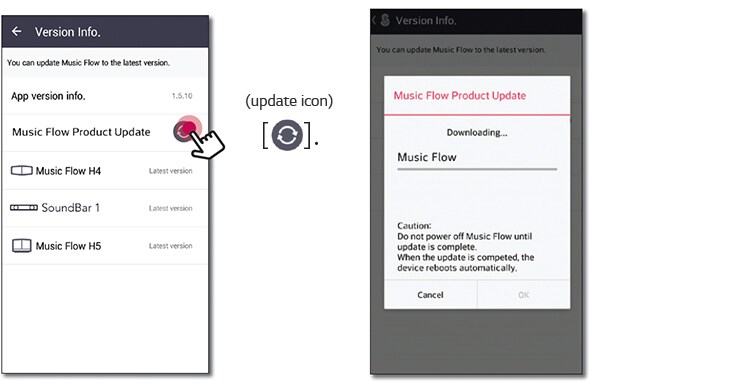 1. Find the speaker(s) that need to be updated and tap the update icon.
2. Tapping this icon will start the software update process.