1 Purifier. 10 Years*.
Millions of Breaths.
The average person takes millions of breaths a year. With PuriCare™ filters that remove over 90% of airborne allergens, and the new 360° air purifier with a true HEPA filter that traps 99.97% of particles**, LG's lineup of air purifiers help make every one of those breaths as pure as possible.
*10 Year Parts warranty on the Inverter Motor only
**Particles as small as 0.3 microns based on testing performed by IBR Laboratories® on August 23, 2018.
Bring Air Quality to Light
The Smart Indicator is a color-coded LED system that shows the current air quality. Breathe easy knowing the PuriCare™ Air Purifier is working to keep your air at peak condition.


Fewer Allergens.
More Peace of Mind.
After independent testing in accredited laboratories, LG PuriCare™ Air Purifiers have been certified by the Asthma and Allergy Foundation of America (AAFA)*. That means they are scientifically proven to be better suited for the 1 out of 5 Americans with asthma and allergies. LG PuriCare™ products remove over 90% of airborne allergens.
Good Work Goes Unnoticed
The LG PuriCare™ Purifier is designed to work so well you'll barely notice it's there. The Auto/Smart Mode determines the level of air quality and adjusts the fan accordingly and quietly, operating at sound levels just above a whisper.


Only the Best for Millions of Breaths. LG PuriCare™ Air Purifiers are Professionally Certified and Backed by Multiple Warranties.
AAFA Certified
AHAM Certified - Association of Home Appliance Manufacturers
Energy Star®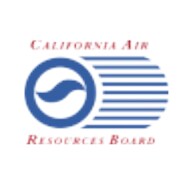 California Air Resource Board
UL Listed
Inverter Motor - 10 Year Warranty
1 Year Limited In-Service Warranty