Coming Soon
the LG V40 ThinQ™
Sign up and be the first to receive the latest information on the release date, features, and special offers for the LG V40 ThinQ™.
Thoughtful Intelligence, Inside and Out
Introducing the LG G7 ThinQ™: the phone that combines intuitive artificial intelligence with cutting-edge hardware.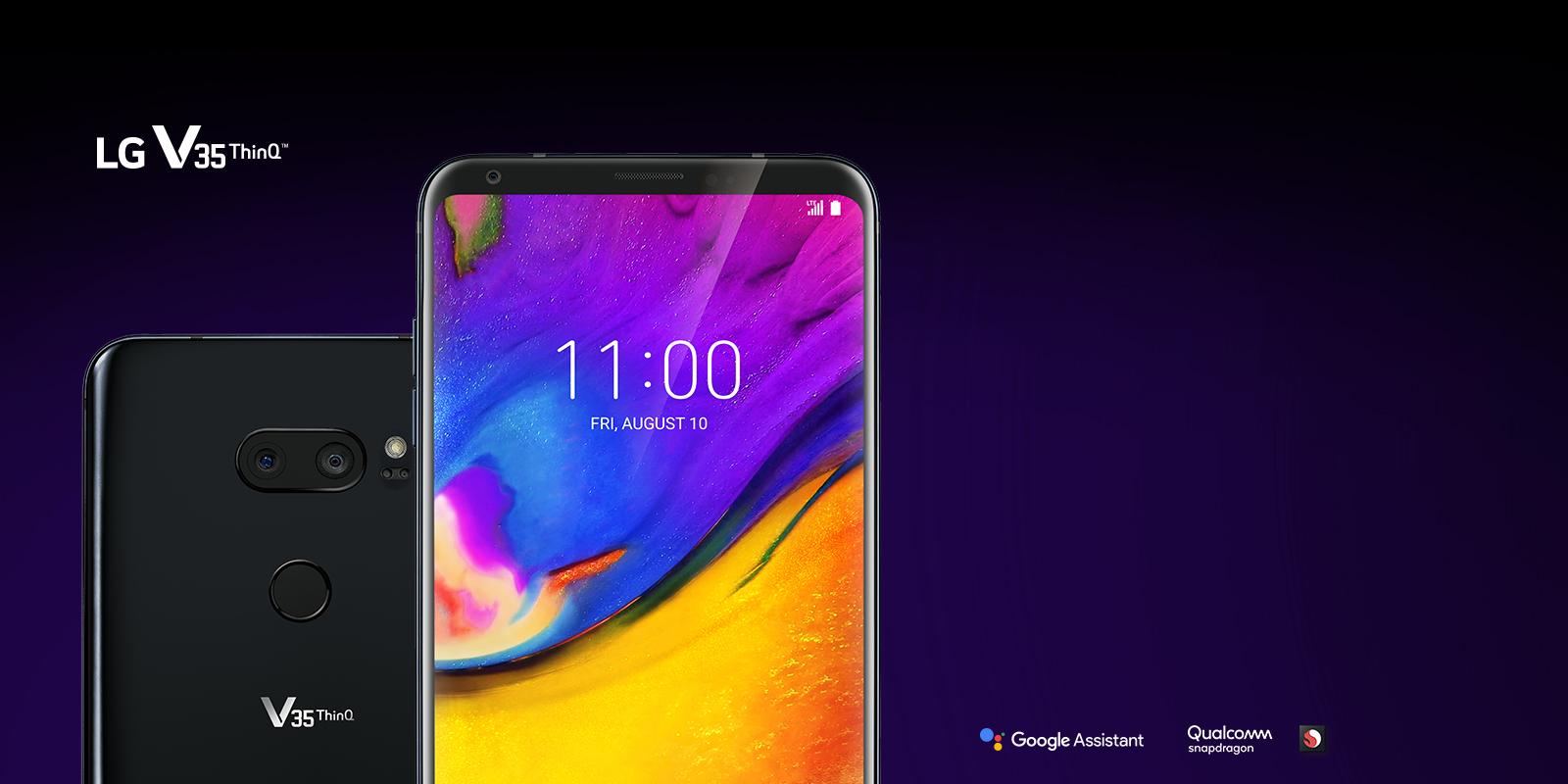 Very Intelligent
Meet the LG V35 ThinQ™ with superior hardware, striking design, and artificial intelligence built into its core.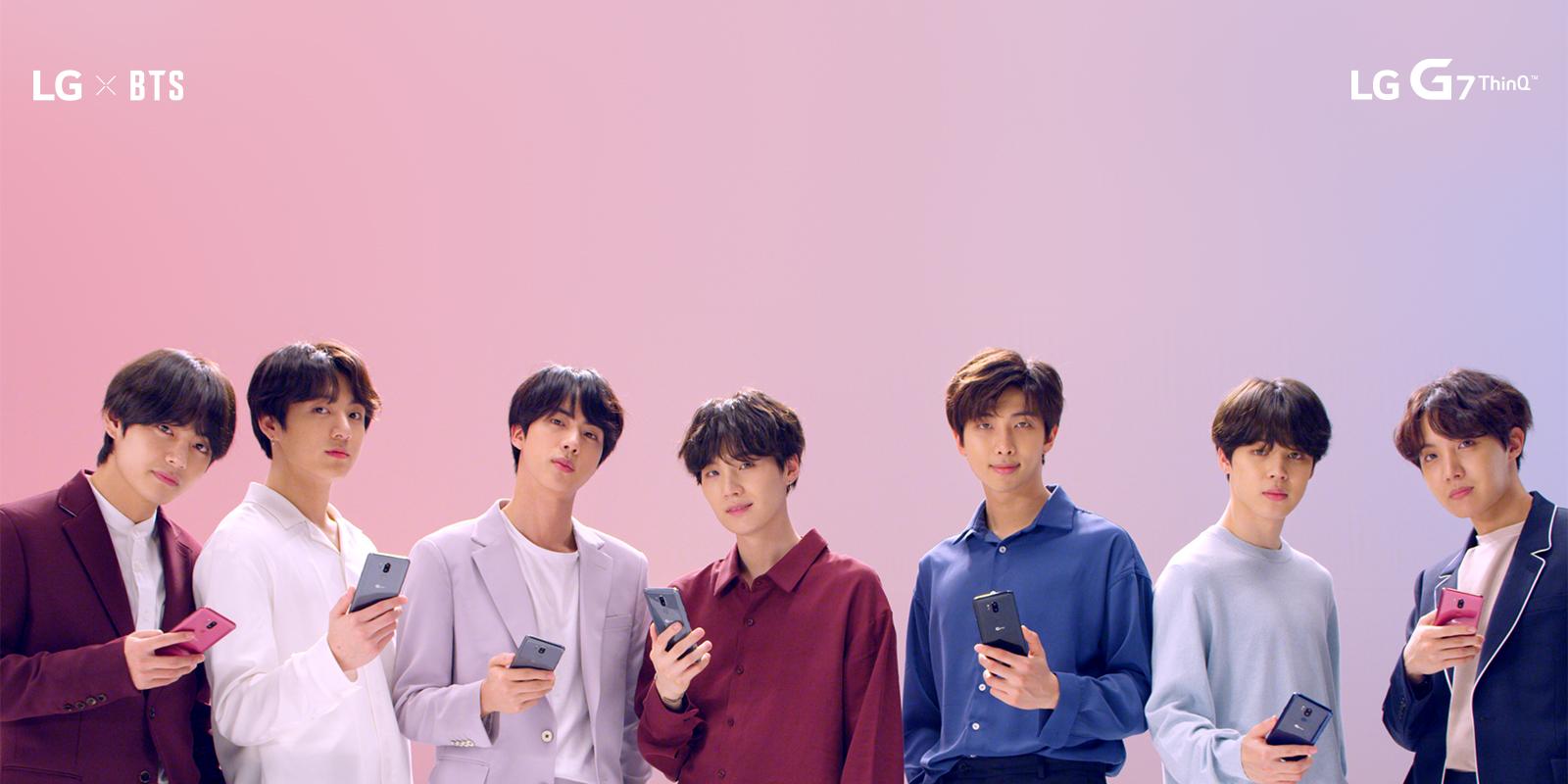 The Sound of Something New
See why supergroup BTS picks the LG G7 ThinQ™.
LG's Promise to You
Free Second Year Limited Warranty with Registration*
We stand behind the quality of our premium smartphones. That's why we offer free second-year limited warranty coverage on top of the manufacturer's first-year limited warranty.
Selecting a checkbox will update the products displayed on screen.
Refine Your Search
170
Total Results
Android Phones
Elevate your game every day. LG Android phones make it easier than ever to stay connected, stay organized and stay on task. Whether it's for work or play, the innovative Android gives you the power to do it all.
WHAT CUSTOMERS ARE SAYING
Average Rating for Android Phones

Glad I Purchased This Phone

I've had this phone for a few weeks now and am really enjoying the great battery life, screen and features of the phone. It is fast with no hiccups whatsoever. Used the LG software to transfer contents of my several years old phone to the LG V30 with ease. I haven't had enough time to really explore the camera's features but the results I have seen so far are encouraging and much better than my previous phone. If you're looking to upgrade but don't need the latest processor, you can't go

...

read more

wrong with this phone.

Sweepstakes entry received for review.

Phone with good hardware and software

This is a very good phone with all premium features. Camera is very nice. PLED is far better than LCD view. Near stock Android OS is best of LG software. Battery life is about one day with all features enabled, far better than iPhone, and alsmost equal to samsung high flags. It would be very nice to have Kids mode created by LG

Sweepstakes entry received for review.

Overall a great phone!

I've always loved LG phones and this one doesn't disappoint! Love the camera options, 64GB of space with SD expansion, and the ability to customize exactly how I like everything! And now with the 2nd year promise extended warranty you can't go wrong. Just be sure to register your phone to get this warranty extension. :)
Water resistant, Dolby HD Display, lightning fast.

I am a very big fan of LG. I had 4 phones from LG, the LG optimus, LG G2 mini, LG G4 and the LG G6 i am using now. I am so amazed by how LG creates a phone thtlat has so much good features that I cant name em all. And the quality is also a major factor. Feom the build, to aesthetics, the design, the User interface, everything is just awesome. I am so so wanting to have an LG g7 and i would be the luckiest man if I can get one, unfortunately, i am going through a financial crisis. But

...

read more

best wishes to you LG. I am a true believer of your products. Even with my appliances its all LG. Sorry if I couldnt write a full review in detail because i have never done a review like the pros do. But im telling you, this by far is the best brand of phones that i had. Never will switch.

Sweepstakes entry received for review.

Great Price on a quality brand

My LG G5 had died after plugging it in a bad charger. I swapped the G5's SIM and SD card to the G6 and was using it right away. Came with Android 7, but it upgraded to Android 8 the first day used it.. NICE!

Sweepstakes entry received for review.

Great phone

I really enjoy the phone even though the camera doesn't come close to my Lumia 950; but then I have yet to see a phone that takes pictures as good as the Lumia; but it's a windows phone which is pretty much dead. The other thing to note that the unlocked phone may not have features that say the same model from AT&T or other carriers. Phone states it has wifi calling but It's not enabled on the phone. I have a call in with AT&T. This is the only reason I gave the phone a 4 over a 5 star. Over all phone rocks!

Sweepstakes entry received for review.
This is a very god phone for my purpose

I bought this phone about a year ago and have enjoyed it every since. All my phones have been windows phone. Since my purchase of my LG phone has resulted in me learning a new system. This phones does every thing I need and I am still learning more as time goes on.t is a simple phone to operate, and it is not too large to carry or handle. It takes very god pictures.

Sweepstakes entry received for review.

Great phone for a great price

After reading the negative reviews, I had to put my two cents in. I have not experienced any problems at all. I have had more phones than most people and this is a great phone. Better than much more expensive phones. Very happy.

Sweepstakes entry received for review.

Great Phone!

I purchased this phone about a month ago and I love it. I cannot believe the quality of the phone for the price I paid. I have no complaints. Do not hesitate to buy this phone.

Sweepstakes entry received for review.
Magnet for conversation in any setting

I purchased my Flex two years ago or more I'm not exactly sure, but it the slickest phone I've ever owned. The phone attracts attention everywhere I go. I can place it on a dinner table at a restureant and the waiter's ask, "is that phone bent?" I end up having to show them how flexible it is. ...and their amazed to see it bend. The phone is wonderful conversation piece in any environment. People are attracted to my phone.

Absolutely AMAZING!!!

When I thought about what I wanted/needed in a phone, the LG G Flex had it all. Screen size, functionality, and most importantly battery life!! Of all the Android phones I researched, this one just came out on top in every category!! LG is making very affordable competition for the Galaxy Series!! Having the Power/Volume buttons to the back of the phone is my favorite physical feature of the phone. No more volume adjustments while talking. I have actually gotten a lot of people to switch to

...

read more

this phone and have heard nothing but wonderful feedback from them!! I can't wait to see what you guys come up with next!! This works absolutely wonderful with my LG Tones!! Best investment I've made in quite a while!!

Totally impressed

I was fully impressed and pleased with my LG G Flex phone! The phone looks good, and it feels really good in my hands. It's really thin and light weight which was a surprise. I thought it would be bulky. It also is super user friendly. It does what you ask it to doe very fast. It's actually the fastest phone I've owned thus far, and I have had all of the top phones. This beats them all. I've had the phone for only 2 weeks, and have experienced no kinks, no dropped calls, and no quick battery

...

read more

drain. This phone is refreshing. I was also surprised with the Oled screen, and the 13 mega pixel camera. This phone is an absolute winner in my opinion. This phone is a winner, buy it.
I LOVE THIS PHONE!

I bought this phone May of 2016 and it is the best phone I have had so far.I do not have a case on it because I like the color I have dropped it several times and it is still going as good as the day I bought it. My battery life is amazing. I can go all day on the same batter and sometimes a day and a half. I always used Samsung before this and my phone was always needing to be charged by 2 or 3 in the after noon. I will stick with LG as long as the quality of the phones are great. The sound is

...

read more

loud the display is beautiful. I love this phone!

Sweepstakes entry received for review.

Superb in nearly everything

I have had this phone for over a year and so far its been great. * Fast, great performance that feels similar to latest phones in all the things I do. * Good battery life; nearly always makes it through the day. If needed,carry a spare battery (inexpensive on eBay); you can swap one in seconds. It also has Quick Charge 3.0 so recharging is very fast. * Has the desired features - beautiful high resolution screen, very fast fingerprint sensor, NFC (enables you to tap & pay) IR Blaster

...

read more

(control TV and other devices) micro-SD card expansion and USB C connector. * Excellent cameras; the wide angle is something I don't think I could do without now. * A 'Just Right' size. Very strong metal case. * Very easy to repair! My GPS stopped working and needed a repair. Amazingly, this phone is simple to open and fix with just normal tools and little skill. Everything is modular, parts are inexpensive with lots of YouTube videos to guide you. About all that is missing is wireless charging and waterproofing, but none of the phones with those have the IR blaster or removable battery. Current prices, especially for used ones, make this probably the best value of any phone.

Sweepstakes entry received for review.

My LG5 is great BUT IT HAS PROBLEMS

I purchased the LG5 through TMobile and I fell in love with this phone, but within 5 3mths of having this phone it COMPLETELY STOPPED WORKING. Would not turn on, would not charge. I was able to get a manufacturer warranty replaced phone, but during this time I had a purchase the LG20.. Not a big fan of this phone. Once I got the replacement k5 I was able to take the k20 back:( SO I recently switched from Tmobile to Metro and I wanted to use the replacement K5, but...guess what the replacement

...

read more

phone still won't turn on and I'm out of time with the manufacturer warranty. I love this K5 but I can't use it.. Thus makes me sad.

Sweepstakes entry received for review.
Nice sharp imagines

This is my very first smartphone so I have nothing to compare it to. I have it just a little over 2 weeks and am still getting use to it. I buy nothing but LG phones like my fliptops before this the voice is loud and clear. I am hearing impaired and having no trouble hearing on this phone. Plenty of volume, the ring tones are good as well. The picture quality is excellent as is the size of the picture. I purchased this particular phone for it was a good price and got very good reviews. I am

...

read more

quite happy I did.

Sleek, Light, Fast, and Affordable

This phone is an absolute fantastic value-buy. Great reception, fast processor, beautiful android design/layout, lightweight and not too big, replaceable battery, finger-print scanner, scratch resistant screen. It's missing some minimal features such as LED indicators but it's got the core essentials down right. Note that the screen resolution is only 720p, the camera isn't top-tier and the battery could be more efficient but that's a given for a budget phone.

Sweepstakes entry received for review.

Awesome Android!

I've had this phone for about 4 months. I love it. This phone was so easy to use. I've had other LG phones in the past, no complaints, but this one is by far the best. Great camera, great sound. I love all the features it has. I took videos of my grandkids on Christmas day. So easy to use and videos were awesome. And best of all, I can go two days without charging it.

Sweepstakes entry received for review.
Made the switch from my S7 edge.

After breaking my S7 edge and not complaining, it held up for a long time. A 10ft drop on asphalt would own most phones. I had some annoyances with the edge, so I was looking to try something out and something similar and same generation so I could truly compare since it would only be my second android. It's been 3 weeks and I can't say I have been anything, but happy with it in every aspect. Truly feel like I made a significant upgrade, largely due to the camera and the audio is so much better.

Sweepstakes entry received for review.

Last of the Great Flagship phones

This is a phone that hits all the marks, its fast & capable, its a power users dream because you just swap out the battery at my job leaving it charging not a option, it has a IR blaster for your TV, A/C etc, it has expandable memory storage 200 gig, it has USB C, the audio recording & playback with DAC is awesome, its camera is excellent in manual.I find myself looking at new flagship phones & saying why would I give up my LG V20 for a lesser phone? I think LG nailed it with the V20 consumers

...

read more

were just not techie enough to use it & now LG gave everything the LG V20 did awesome away for 1 feature waterproofing UGH!

Sweepstakes entry received for review.

Great phone horrible support

I bought this phone right at release for my wife and myself. The phone is great. The only complaint I have is that the support sucks. Last update from LG was Dec 2017, while US carriers have update their phones a few times. And now Sprint and AT&T have released their Oreo update. Hopefully LG can get their act together with the updates, because I do like the hardware.
Administrative Assistant

This phone is amazing. Fast, smooth and no hang time. Camera is just outstanding. Crisp, clear images you're able to edit in any way you like. Reception is tremendous and call quality is spot on good. Phone overall is a 9.6 out of 10.

This review was originally posted to ATT.com.

LG V30

This is the best phone... Highly recommended

This review was originally posted to ATT.com.
Great Features

I brought this phone a few days ago because my LG Tribute fell and broke to no repair.

Sweepstakes entry received for review.

Great features

I love these phone features are great. Good design.

Sweepstakes entry received for review.

Very easy to use

I'm very happy to get this product as my primary smartphone
LG Product Service and Support
Get your questions answered about product setup, use and care, repair and maintenance issues. We can help.
Telephone
Call an LG Support Representative.
(800) 243-0000 Consumer (7am-midnight CST)
(888) 865-3026 Commercial (8am-6pm CST)