SEE HOW GOOD PREMIUM TV CAN BE
Ultra-Premium 4K LED TV
Nano Cell Display
Local Dimming
α7 Gen 2 Intelligent Processor
Ultra-Premium 4K LED TV
Nano Cell Display
Full Array Local Dimming
α7 Gen 2 Intelligent Processor
OUR Best TV
4K OLED Display
Pixel Level Dimming
α9 Gen 2 Intelligent Processor
Get to know
Nanocell
Click for More Info >
LG NANO 9 SERIES
4K LED Television
Nano Cell Display
Full Array Local Dimming
α7 Gen 2 Intelligent Processor
Sleek Design
Dolby Vision® / Dolby Atmos®
IMPRESSIVE
Great color accuracy from a wide TV viewing angle.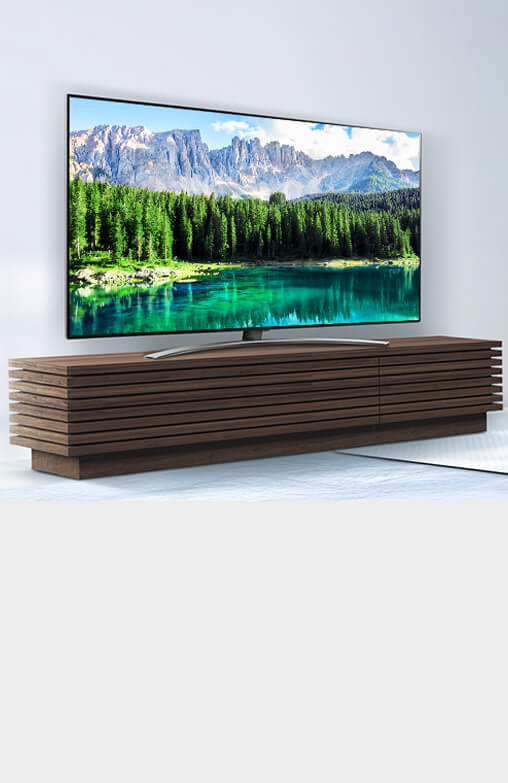 LG NANO 8 SERIES
4K LED Television
Nano Cell Display
Local Dimming
α7 Gen 2 Intelligent Processor
Sleek Design
Dolby Vision® / Dolby Atmos®
Unmatched IQ
LG TVs are the first to integrate both the Google
Assistant2 and Alexa3 with LG ThinQ AI technology,
making it the World's Most Intelligent TV.
EYE-CATCHING
DESIGN
The picture isn't the only thing worth watching.
Click for More Info >
LG OLED TV C9
LG's Best 4K TV
4K OLED Display
Pixel level dimming
α9 Gen 2 Intelligent Processor
Slim Design
Dolby Vision® / Dolby Atmos®
"It's like a window into
a new reality."
- Tim Miller, Director, Deadpool
Vacation Frame of Mind
GALLERY MODE
Gallery Mode brings world-class travel attractions updated seasonally by TripAdvisor.