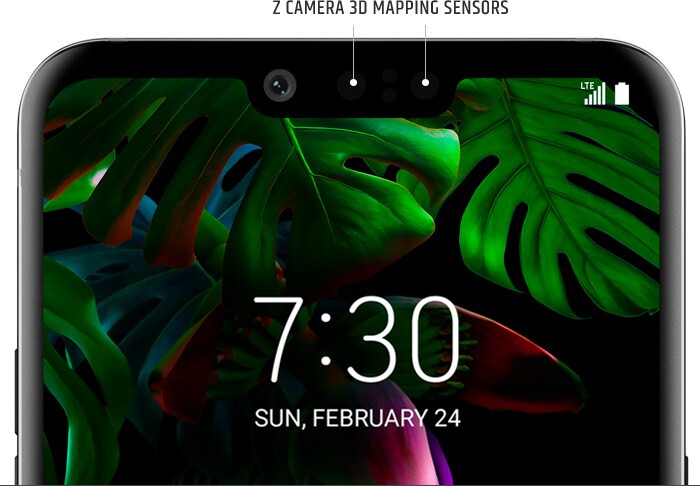 Security
hand id
Discover a new standard of convenience as technology integrates with biology. With Hand ID, a 3D sensor uses your unique circulatory and hand patterns to effortlessly unlock your phone with a quick scan of your palm.
WATCH VIDEO
Air Motion Activation
How Touchless Works
Hold your hand 6-8 inches in front of the camera. When it's recognized, an overlay will appear, and you can move your hand to operate phone features without touching the display.
WATCH VIDEO
Keep hand in a relaxed pose
Do not use a stiff or firm gesture
App Shortcuts
Launch your favorite apps
Choose your two favorite apps and phone features to launch with a simple touchless swipe.
WATCH VIDEO
Wake up phone, then swipe left or right to open any app on your phone
Phone Functions
Apps
Games
AIR MOTION
Do More with Touchless
A simple above-screen swipe lets you control various functions without a touch.
WATCH VIDEO
Swipe left or right
above the screen to
Accept or decline calls
Snooze your alarm
Stop a timer
selfies
Take A Selfie
Snap selfies with just a clench of your fist, giving you the time and space you need to strike the perfect pose.
WATCH VIDEO

Hold your palm in front of the screen
Make a fist for a single selfie
Palm facing the device
Pinch the air and pull away
Touchless Media
Media Control
A simple hand gesture easily controls music, videos and volume.
WATCH VIDEO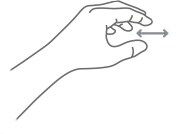 Swipe left to Pause and swipe right to Play
Turn the dial to adjust volume
---
---
---
---