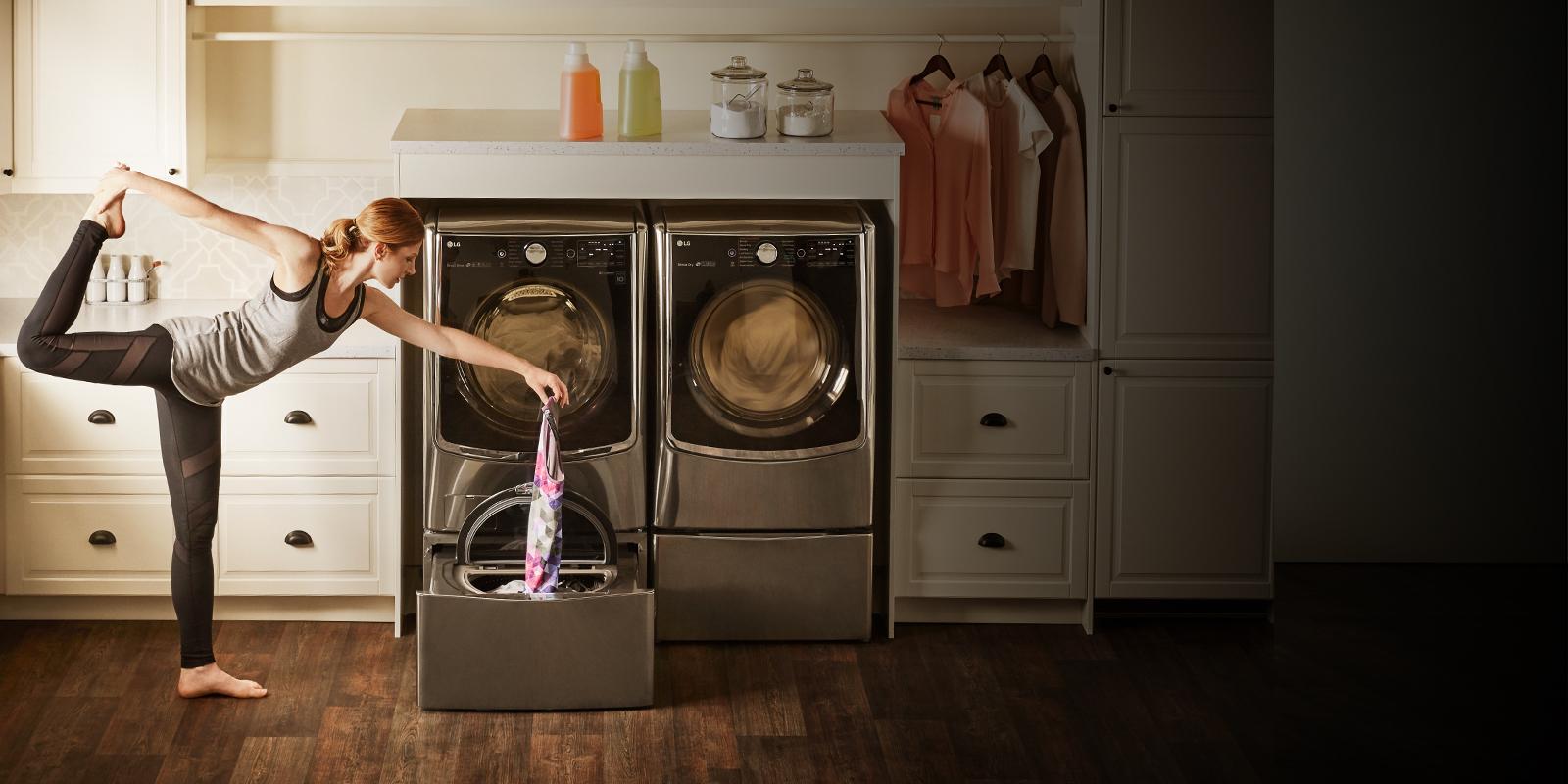 For Small Loads That Are a Big Deal
Wash small loads that can't wait in a compact washer below while doing a big load up top.
Your Laundry Room Enhanced.
Keep your family's clothes looking, smelling and feeling great with the LG Ultimate Laundry Room featuring LG Styler. Wash Every Week. Refresh Every day.
Selecting a checkbox will update the products displayed on screen.
Refine Your Search
4
Total Results
LG SideKick™ Pedestal Washers
The innovative LG TWINWash™ is all about efficiency, helping you get more clothes cleaner in less time. Do a big load in the front-loading washer on top while the smaller LG SideKick™ unit simultaneously washes a second load at the bottom.
WHAT CUSTOMERS ARE SAYING
Average Rating for LG SideKick™ Pedestal Washers