LG V40 ThinQ™
Get More When You Pre-Order
Get a FREE DJI OSMO™ Mobile 2 gimbal
and a 256GB SanDisk Ultra microSDXC™card with adapter when you pre-order the LG V40 ThinQ™.
Thoughtful Intelligence, Inside and Out
Introducing the LG G7 ThinQ™: the phone that combines intuitive artificial intelligence with cutting-edge hardware.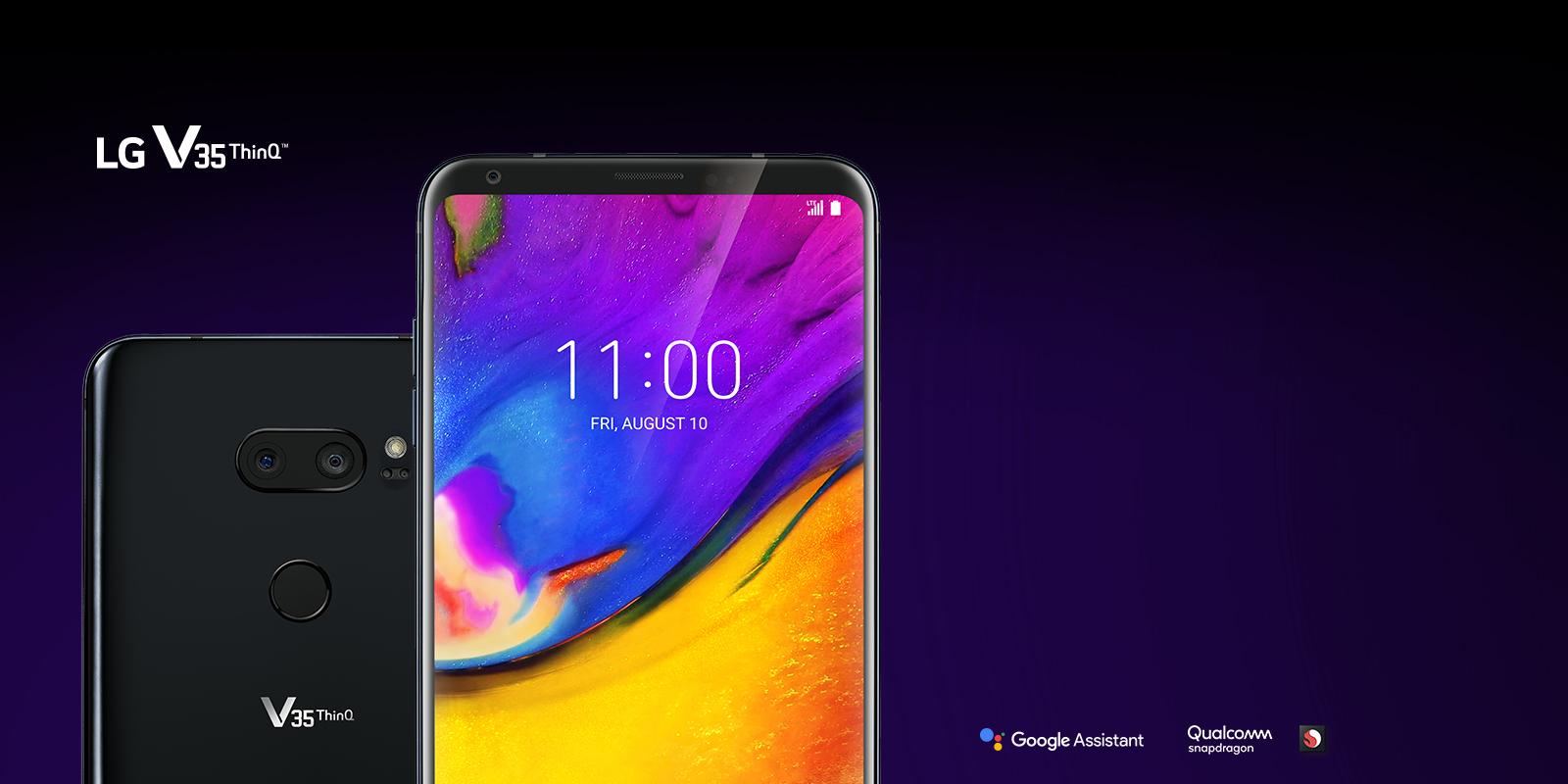 Very Intelligent
Meet the LG V35 ThinQ™ with superior hardware, striking design, and artificial intelligence built into its core.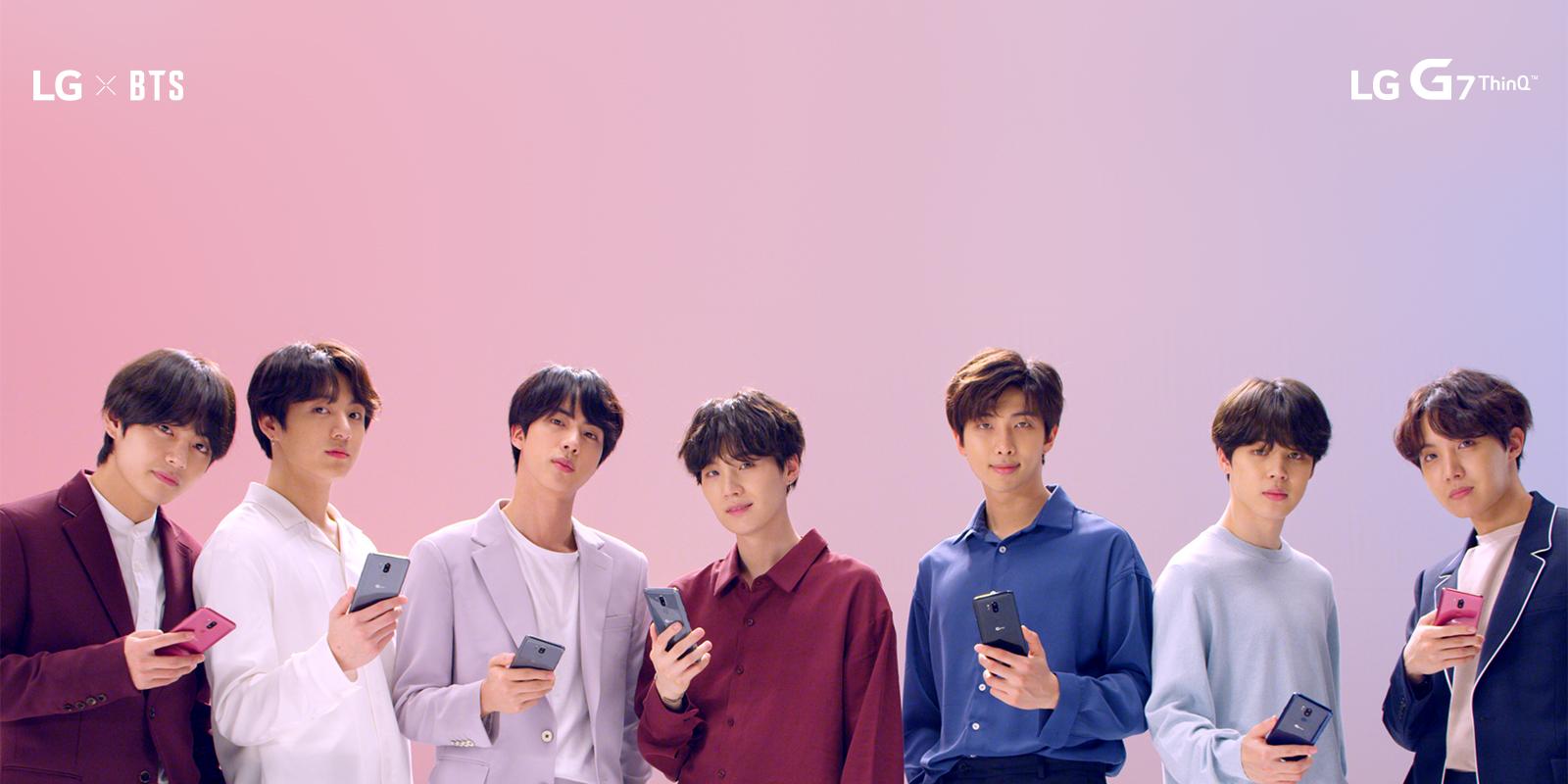 The Sound of Something New
See why supergroup BTS picks the LG G7 ThinQ™.
LG's Promise to You
Free Second Year Limited Warranty with Registration*
We stand behind the quality of our premium smartphones. That's why we offer free second-year limited warranty coverage on top of the manufacturer's first-year limited warranty.
Selecting a checkbox will update the products displayed on screen.
Refine Your Search
181
Total Results
Smartphones
Get a phone that's part personal assistant, entertainer, life recorder and family planner. With the latest LG smartphones, you can stay organized and ready for anything. Oh, they'll also let you make calls, and send texts and emails, too.
WHAT CUSTOMERS ARE SAYING
Average Rating for Smartphones

4 stars

at first i loved this phone, after using it for half a year i still think its a nice phone but it does have flaws. GPS stopped working, the wide angle mode camera works, the regular mode is blurry. The phone body developed some cracks. I am writing this review so LG knows the flaws and works on them. I just bought an LG G6, i hope it does not develop the same issues.

Sweepstakes entry received for review.

My LG5 is great BUT IT HAS PROBLEMS

I purchased the LG5 through TMobile and I fell in love with this phone, but within 5 3mths of having this phone it COMPLETELY STOPPED WORKING. Would not turn on, would not charge. I was able to get a manufacturer warranty replaced phone, but during this time I had a purchase the LG20.. Not a big fan of this phone. Once I got the replacement k5 I was able to take the k20 back:( SO I recently switched from Tmobile to Metro and I wanted to use the replacement K5, but...guess what the replacement

...

read more

phone still won't turn on and I'm out of time with the manufacturer warranty. I love this K5 but I can't use it.. Thus makes me sad.

Sweepstakes entry received for review.

***Excellent***

I bought myself and my wife the same LG G5's about a month ago. We both like the camera, speed, and how they come with a theme store so she dont have to download another system lol. I had a galaxy s5 since they first came out and it was a easy switch !!! To anyone thinking about getting the G5 do it you will not be disappointed I promise that ! simply a MUST HAVE FOR THE FAMILY !!!!

Sweepstakes entry received for review.
Great Features

This phone was purchased as a second choice when i replaced a samsung; So far so good. I've always been a fan of lg phones; but when they moved the power and volume buttons to the back of the phone it didnt make sense. (Terrible. Idea). This phone i can work with, volume buttons on the side, power button on the back; perfect. The phone is very light, thin (even with the protective case), responsive and, the Nougat OS has some impressive features that can be slighty improved, but overall

...

read more

brilliant for the price.

Sweepstakes entry received for review.

Can run with the best of them.

Love this phone, had the galaxy s7 edge but lost it. Bought this phone and have been blown away at how responsive and fast it is. It can do just as much as the galaxy s7 or s7 edge. Truly happy with this phone.

Sweepstakes entry received for review.

Pretty Awesome Phone

With an Android 7 OS, 32GB Internal Memory(24GB After System apps etc.), 13MP Rear facing camera and a 5MP Front time camera(with front flash), Fingerprint scanner, a Qualcomm Snapdragon Quad-core Processor, running on T-Mobiles Blazing fast 4G LTE Network. Overall the "LG K20 Plus" is an amazing phone at an affordable cost!

Sweepstakes entry received for review.
Love large screen!

I've had my phone a few months and love it. My favorite features are the large screen and the adjustable keyboard. I also really like the fingerprint reader. It has a great camera also. This is my fourth LG phone and I have been very happy with the brand. I had my previous LG phones for 3 years each and they still performed well. My reason for getting new phones was the 3 yr old battery needed charging often.

Sweepstakes entry received for review.

great screen cameras

This is my third LG G series phone, the G3 was a terrible phone and almost turned me away from LG, but I loved my G4, and now the G6 seems to offer what I like about LG, great features at a good price point. So far the screen and cameras are great and the speed upgrade from my G4 is a bonus.

Great phone

I really enjoy the phone even though the camera doesn't come close to my Lumia 950; but then I have yet to see a phone that takes pictures as good as the Lumia; but it's a windows phone which is pretty much dead. The other thing to note that the unlocked phone may not have features that say the same model from AT&T or other carriers. Phone states it has wifi calling but It's not enabled on the phone. I have a call in with AT&T. This is the only reason I gave the phone a 4 over a 5 star. Over all phone rocks!

Sweepstakes entry received for review.
Good quality phone fir a low price!!

Just got it and its a good phone, love the quality and how light it is compared to my old galaxy s5. Love the battery life a single charge lasts all day and camera is pretty clear for its price. The only thing I dont like about it is when recording a video the microphone pics up add sounds amd it plays like there is water in the speaker but playing audio from an app (ie, YouTube, Facebook, etc.) It plays nice and clear

Good for the price

I have been using this phone for six months. There were some things to learn but the online tutorials were helpful. The SIM card went bad after only five months, but tracfone sent me a new one for free.

Sweepstakes entry received for review.

Great phone

This was to be my first smart phone. I did a lot of research for pricing, features, etc. When I bought this phone I was abit leary of using it because I didn't want to waste the mobile data I bought to go with it. After a little help getting started from my daughter, I've found it easy to learn feature usage, and very reliable. The battery life is great. All around a good phone
Very nice phone

After two weeks I only have 1 complaint. The phone does NOT vibrate on text or calls. Quick camera, nice size, beautiful display, and rear volume on/off switch takes a bit to get used to but I like it. I would give it 5 stars if the vibrate mode worked properly. Also, be aware of the fact that you need to be touching the metal side of the phone for the finger print reader to work. Most protective cases cover the sides. I had to cut notches out of my new case to make it work.

Sweepstakes entry received for review.

Best Phone on the Market!

I have been using the LGV 10-4 4 months now and I absolutely love it. I love the second screen it provides more space to organize your most used apps. The battery life is normal for a smartphone with this screen size. The camera is amazing and I'm not even a professional photographer and you can make images look gorgeous. LG has a nice set of apps that are integrated into Android that I love. Overall 10 out of 10 on this phone.

Sweepstakes entry received for review.

Best phone ever

I absolutely love LG products. I had the LG g4 for a short time and I fell in love with it. When I seen the v10 was arriving soon I had to check the specs and and found them absolutely amazing. I purchased the phone the day it was released and I am completely astounded by this phone. What I love most is the camera. The fact I no longer need a selfie stick (ugh) is great. I actually had 2 of my friends but one as well because they seem how much mine worked for me. Keep up the great work LG. I am

...

read more

forever a customer.

Sweepstakes entry received for review.
Awesome

My LG phone has been Awesome. It has awesome speed honestly.

Sweepstakes entry received for review.

Great all over!!!

i love everything about this phone and teamed with Verizon Wireless its a winner

Sweepstakes entry received for review.

Pretty Amazing Device

Super Fast & sleek, beautiful picture quality, holds awesome charge.

Sweepstakes entry received for review.
Great phone

I ordered this on Thanksgiving Thursday and got it sooner than I expected. I received on Monday. So only having it a month my only complaints is the on off button on the back. It is way inconvenient. My other gripe is the unavailability of case and screen protectors at the store and no enough to choose from online. I have already dropped this phone 3 times and no cracks so that is a great big plus! Oh and has a great speaker. My daughter is always telling me to turn it down.

This review was originally posted to ATT.com.

Needs a assistant to make it perfect

I have never had an LG phone before however after having this one for not even a month yet I like the phone it seems to work well it seems to have an excellent camera and some other nice features the battery seems to be very good which is very important to me the only thing it seems to be lacking is a built-in assistant like the Google pixel has that would really make it perfect but otherwise it's a very good cell phone so far signed Cheryl

This review was originally posted to ATT.com.

Loving it

Though I've only had this phone for 4 days now, I love it. The quick charge battery is awesome and the camera is great for taking pictures. The phone is overall easy to use, but I've had android phones for a while now and prefer them over iPhones. Only con is you cannot delete all unused apps that come on the phone.

This review was originally posted to ATT.com.
except for the voicemail issue,is a nice phone

other than the voicemail issue's its a killer phone

Sweepstakes entry received for review.

Super fast, overall splendid phone!

Recently discovered that XFINITY offered an excellent cell plan but I hated to spend a lot of money on a phone. Honeslty the only reason I went with this LG X is because of the price. Boy was I delighted when I got it! The screen is larger than my previous phone, it processes super fast with every task but what I really cannot get over is the battery life! I can stream videos for hours and barely notice a battery drain. I can use the phone constantly and still only charge every few days.

...

read more

Another bonus... This phone doesn't come preloaded with a ton of apps you don't need. This phone is more than worth the money! I DO wish the camera was better but the it does offer some interesting "film" filters I haven't seen before. Would I recommend this phone? Very much so!

Sweepstakes entry received for review.

Great Buy!!

Does everything I wanted and more. My first "Smart Phone". My wife and I love it!!

Sweepstakes entry received for review.
Easy to use

purchased 9 months ago. the only difficultly is that the screen on off button is on the back and can be blocked by your phone holder. the other thing is that i am experiencing screen burn (images being retained in the LCD screen).

Sweepstakes entry received for review.

Amazing phone with even better camera

I got this phone thinking it would just be an upgrade from my last phone., But I've been blown away with it. My expectations have been pushed so far forward it's hard to think what my next phone would even be. Only thing a little bothersome about it is software update schedule. I know LG is doing all it can and then it has to go through my carrier, but still a little disappointing. But that doesn't what I think of the product

Sweepstakes entry received for review.

Removeable battery, dura let, great Quad DAC

last thing before we go to have had this phone for over a year and was very pleased with the performance durability but the upgrade finally came to 8.0 my phone began acting very strangely. Slow to load up / sometimes the phone hangs up and response has been reduced drastically. Sad _ like the 2 screens, but time to move on - maybe a V40?

Sweepstakes entry received for review.
LG Product Service and Support
Get your questions answered about product setup, use and care, repair and maintenance issues. We can help.
Telephone
Call an LG Support Representative.
(800) 243-0000 Consumer (7am-midnight CST)
(888) 865-3026 Commercial (8am-6pm CST)