More Memory For All Your Memories
Get a 256GB SanDisk Ultra® microSDXC™ card with adapter when you purchase the LG V40 ThinQ™.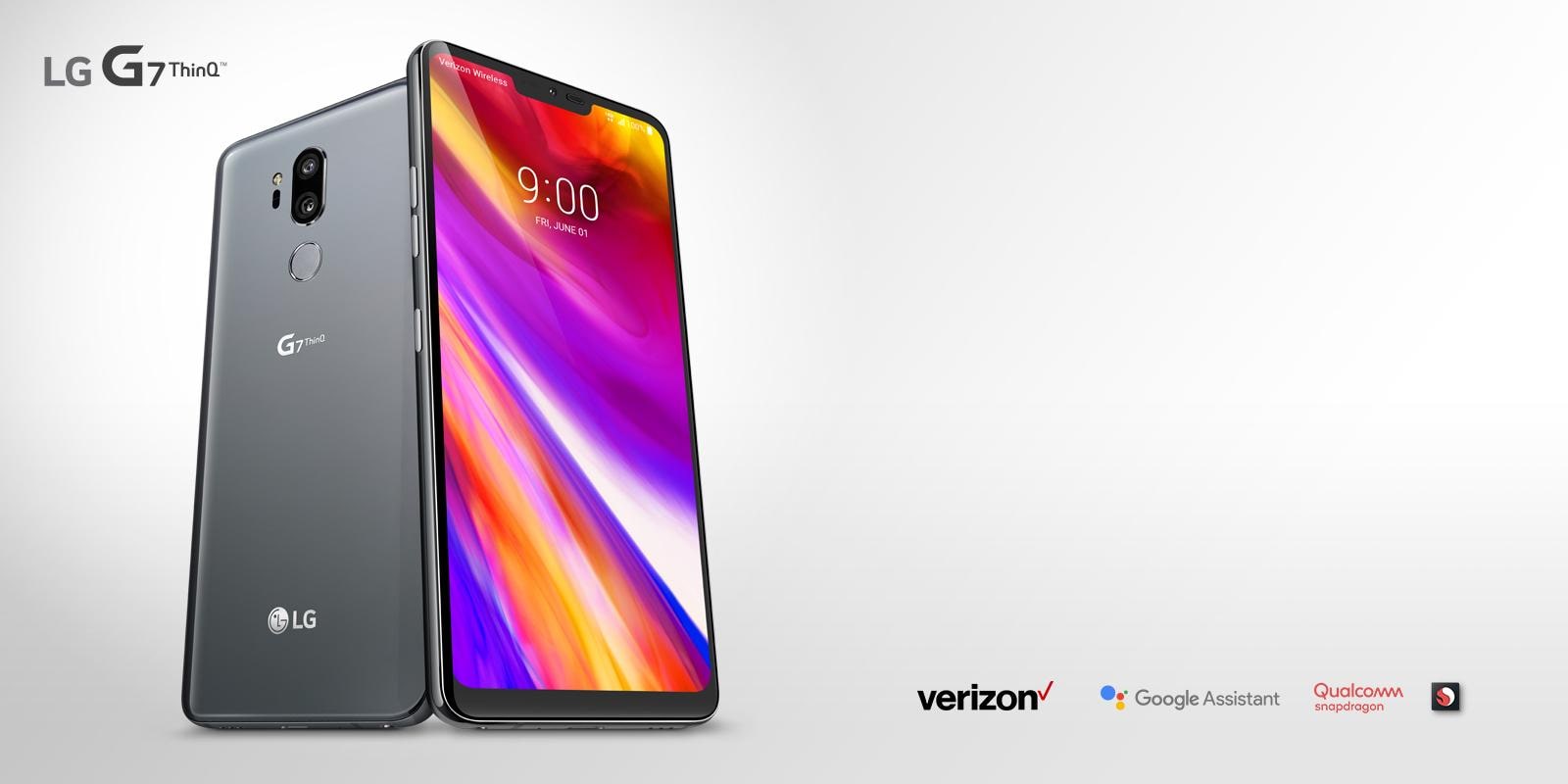 Thoughtful Intelligence, Inside and Out
Introducing the LG G7 ThinQ™: the phone that combines intuitive artificial intelligence with cutting-edge hardware.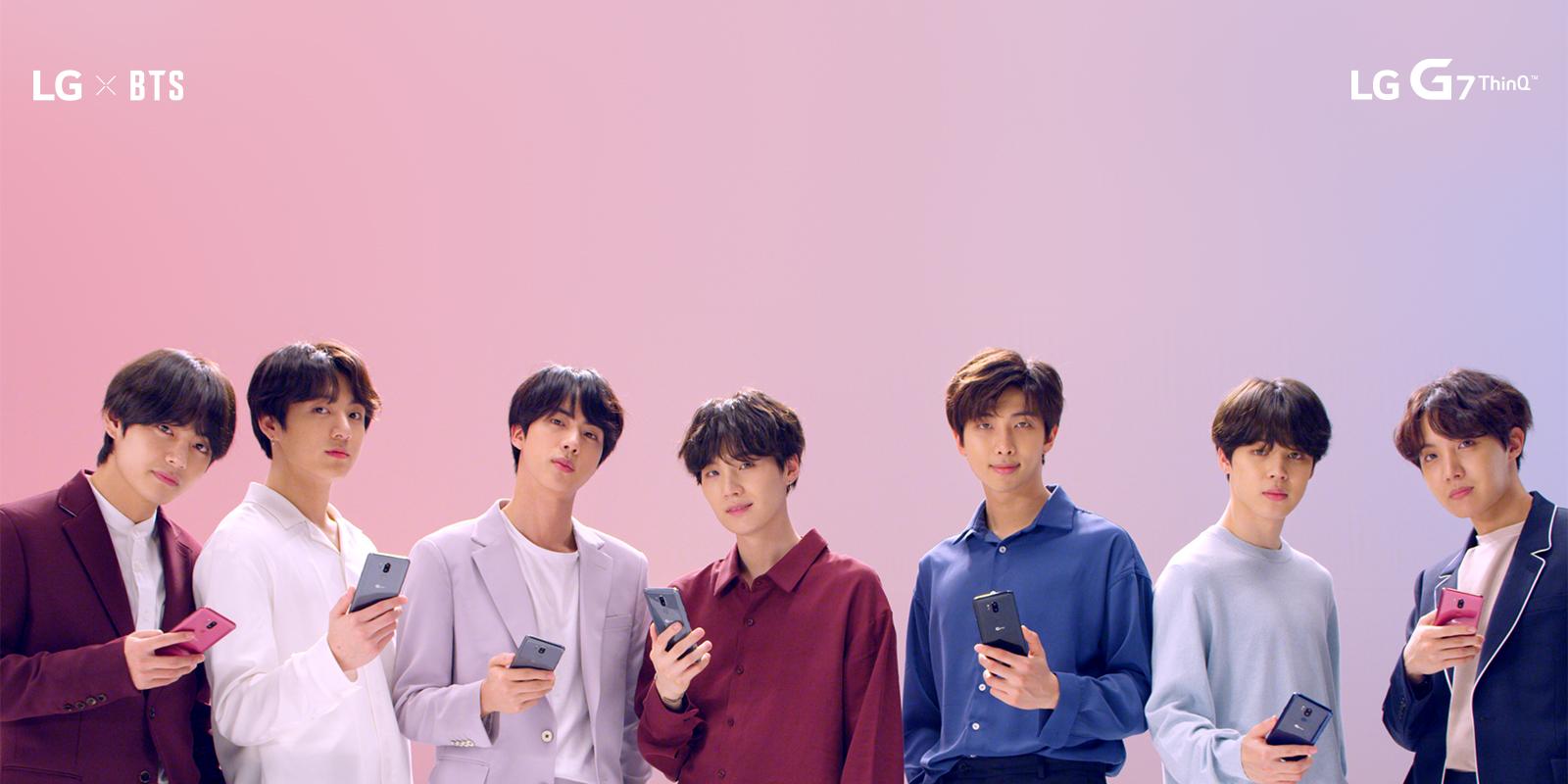 The Sound of Something New
See why supergroup BTS picks the LG G7 ThinQ™.
LG's Promise to You
Free Second Year Limited Warranty with Registration*
We're so confident in the quality of the LG G7 ThinQ™ that we
offer free second-year limited warranty coverage on top of the manufacturer's first-year limited warranty.
Verizon phones by category
Selecting a checkbox will update the products displayed on screen.
Refine Your Search
18
Total Results
Verizon Phones
You want it all—a great camera, sleek design, not to mention all the features that make for seamless connectivity anytime, anywhere. You'll find it with our collection of Verizon LG phones.
WHAT CUSTOMERS ARE SAYING
Average Rating for Verizon Phones

Pretty Amazing Device

Super Fast & sleek, beautiful picture quality, holds awesome charge.

Sweepstakes entry received for review.

Possibly the best of the LG Optimus Zone Line

After having and using both LG Optimus Zone 1 and 2 Smartphones and time for my next Smartphone upgrade, and after doing a lot of research between the LG K20, Optimus Zone 3 and Zone 4. I chose the LG Zone 4, with the dual camera capability, larger internal APP download storage and the higher capacity Micro SD Card for external storage, for Documents, Music, Photos and Videos where you can go from 32gb, 64gb all the way up to a 2tb capacity Micro SD Card to which just a 500gb capacity Micro SD

...

read more

Card would be more than enough for external storage. I went to both Verizon Wireless and Walmart's web sites to have a better look at each of the Smartphones that I was considering and in the conclusion of my research chose the LG Zone 4. At first I thought that I would have to goto Walmart to have them set up the Zone 4 and get just my phone apps and contacts transferred over, everything else I had stored on a Micro SD Card. Instead I got on line with the LG Optimus Zone 2 Smartphone and went into My Verizon account and was able to get the Zone 4 activated and the apps and contacts transferred over from the Optimus Zone 2 way quicker than what I figured time wise that it would take utilizing both Mobile Data for the internet web connection and Bluetooth for the Data transfer. So as of right now I absolutely have no complaints about the LG Zone 4, what I also can say positive about the Photos taken with the camera when properly set to the 16:9 (6.0MP) 3264x1836 photo image size setting to which you'll have to download the photos to your PC or Laptop and resize the photos to half as large or a little bit smaller to be able to see the actual photo more clearly. The default photo size settings that the smartphone camera manufacturers have set up in their software program is just way to huge and large for these photos and the recorded videos also to be viewed normally on Laptop and especially wide screen tvs. You have to manually set the photo and video size properly most especially with digital cameras otherwise you and others will most likely look a lot bigger and larger than what you and they actually are, trust me, I know from a couple of experiences from some very good friends after they came back from a couple of vacations. With the photos I was able to get resized and adjusted to get both looking closer to their actual sizes, so I grabbed the digital camera and reset both the photo and video size to a more proper actual viewable image size.

Awesome

My LG phone has been Awesome. It has awesome speed honestly.

Sweepstakes entry received for review.
Great features

I had a phone like this and dropped it in water. Loved it so much I wanted another. Actually found on exactly like it. I love the notification window at the top. So handy to know what is going on. Has lots of good features. Camera is great. Had no trouble getting my account and phone book, everything loaded from google so I didn't loose anything. Photos and all if they were backed up. No complaints.

Sweepstakes entry received for review.

Good phone with one bad issue

I have had 2 V10's now and I love the features. It's not the best camera anymore, but still takes great pics. I especially like the second screen feature to switch between apps with only one touch. Very user friendly and easy to navigate. Only one major problem that is now covered under an extended warranty is the bootloop problem. My suggestion is to always make sure you back up everything you don't want to lose right away. I learned the hard way and lost all my pics. So far after I got my

...

read more

phone back from LG service dept. it has been working perfectly. (they replaced the motherboard to solve the bootloop issue). I hope that solved the problem permanently, but only time will tell.

Sweepstakes entry received for review.

Best Camera

I bought this phone brand new. It lasted for a year and it bootlooped. It was sent back and refurbished, but then my microphone stopped working. The phone screen had screen retention problems with it and had a massive problem with battery draining. I still loved this phone regardless of the problems. I wish LG's quality was better.

Sweepstakes entry received for review.
Great phone horrible support

I bought this phone right at release for my wife and myself. The phone is great. The only complaint I have is that the support sucks. Last update from LG was Dec 2017, while US carriers have update their phones a few times. And now Sprint and AT&T have released their Oreo update. Hopefully LG can get their act together with the updates, because I do like the hardware.

Easy to use

purchased 9 months ago. the only difficultly is that the screen on off button is on the back and can be blocked by your phone holder. the other thing is that i am experiencing screen burn (images being retained in the LCD screen).

Sweepstakes entry received for review.

Replaceable Battery!

So Iv'e had this phone fr over a year now and thus far it has been running without any problems whatsoever. It is pretty fast on startup and shut down, It takes great photos and videos. And as the title says its has a replaceable battery if needed. I actually can make from 8am til about 7pm on heavy usage. I can honestly say that so far this has been the best smartphone I have owned.

Sweepstakes entry received for review.
My LG5 is great BUT IT HAS PROBLEMS

I purchased the LG5 through TMobile and I fell in love with this phone, but within 5 3mths of having this phone it COMPLETELY STOPPED WORKING. Would not turn on, would not charge. I was able to get a manufacturer warranty replaced phone, but during this time I had a purchase the LG20.. Not a big fan of this phone. Once I got the replacement k5 I was able to take the k20 back:( SO I recently switched from Tmobile to Metro and I wanted to use the replacement K5, but...guess what the replacement

...

read more

phone still won't turn on and I'm out of time with the manufacturer warranty. I love this K5 but I can't use it.. Thus makes me sad.

Sweepstakes entry received for review.

As an owner of LG's G3, G4, and others...

I love the camera, and the battery life and speed on this phone was remarkable for it's time. But, I've had screen burn issues lately, and the phone is definitely showing wear. For some reason, I find myself back at LG's doorstep each and every time I need a new smartphone, and I believe that's due to their impressive software and design. I believe LG has consistently aced these categories since day 1. I love the themes, I love the UI, and it's just a gorgeous phone.

Sweepstakes entry received for review.

4 stars

at first i loved this phone, after using it for half a year i still think its a nice phone but it does have flaws. GPS stopped working, the wide angle mode camera works, the regular mode is blurry. The phone body developed some cracks. I am writing this review so LG knows the flaws and works on them. I just bought an LG G6, i hope it does not develop the same issues.

Sweepstakes entry received for review.
great screen cameras

This is my third LG G series phone, the G3 was a terrible phone and almost turned me away from LG, but I loved my G4, and now the G6 seems to offer what I like about LG, great features at a good price point. So far the screen and cameras are great and the speed upgrade from my G4 is a bonus.

The LG G6 Unlocked phone is feature packed.

The LG G6 Unlocked phone has more of my favorite features than any other phone in the past. It is carrier unlocked, so switching providers is no problem. Here is a list of the others: Wireless charging Always On Display Great fingerprint reader Long battery life USB C fast charging Large screen size that still allows for easy one-handed use Minimal bloatware A flat screen that makes installing a screen protector more successful The bootloader can also be unlocked by LG if desired,

...

read more

paying heed to the disclaimers of course. The ONLY feature this phone does not have is the notification LED, but the Always On Display is a good substitute without affecting battery life. I can highly recommend this phone to almost anyone.

Sweepstakes entry received for review.

Unbelievable phone for and unbelievable price.

This phone is beautifully built, comfortable to hold, a gorgeous display, and is super fast! Uses both USB fast charging as well as wireless charging. The sound quality is excellent including the speakerphone. There are so many awesome features on this phone, yet the battery life is great. I have not one complaint or concern with this phone and wish I had bought it sooner!

Sweepstakes entry received for review.
Awesome Android!

I've had this phone for about 4 months. I love it. This phone was so easy to use. I've had other LG phones in the past, no complaints, but this one is by far the best. Great camera, great sound. I love all the features it has. I took videos of my grandkids on Christmas day. So easy to use and videos were awesome. And best of all, I can go two days without charging it.

Sweepstakes entry received for review.

Nice sharp imagines

This is my very first smartphone so I have nothing to compare it to. I have it just a little over 2 weeks and am still getting use to it. I buy nothing but LG phones like my fliptops before this the voice is loud and clear. I am hearing impaired and having no trouble hearing on this phone. Plenty of volume, the ring tones are good as well. The picture quality is excellent as is the size of the picture. I purchased this particular phone for it was a good price and got very good reviews. I am

...

read more

quite happy I did.

Great Phone

I got the phone about 2 months aqo when I signed up with a new service provider because I was using just a standard cell phone and wanted a smart phone as most the communications I do are via email. After I went through reviewing all sorts of reviews of the features of various makes and models I selected the LG K20. After I started using it I found it exceeded my expectations. I found it to be quite user friendly. and a very smart choice for my first smart phone.

Sweepstakes entry received for review.
You Really Never Go Worng With LG !!

Got My Cell About 7 Months Ago Now , But Still Looks Like I Just Took It Out The Box !! LG Don't Make Cheap Quality Stuff At All ...

Large screen

I got it a month ago and the only complaint is During calls people can't hear me

Sweepstakes entry received for review.

Great phone!

I bought my phone in Feb of 2017 loved it. Everything was grest about the phone, but unfortunately the screen shattered and I lost all data!

Sweepstakes entry received for review.
Good phone.... But want buttons on back.

Good phone. BUT I WANT MY BUTTONS ON THE BACK. came from an V 10.. I WANT MY BUTTONS ON THE BACK! that was LG signature. I miss them very much... And may purchase another V10 cause of it. They are cheap now.... Overall, V30 is a good phone. Actually liking the OLED and very pleased with performance. Wish it was bigger than my V10, but overall, sharp phone.. Just want my buttons on the back. I am also very happy with the battery life. Much better than my old phone; Also wish it was removable.

...

read more

Dont care for the water resistance much.

Sweepstakes entry received for review.

Overall a great phone!

I've always loved LG phones and this one doesn't disappoint! Love the camera options, 64GB of space with SD expansion, and the ability to customize exactly how I like everything! And now with the 2nd year promise extended warranty you can't go wrong. Just be sure to register your phone to get this warranty extension. :)

Loving the VS996 Silver

This LG VS996 runs a lot faster an smoother . Then the LG K20V.. It is a lot more reliable. It's hard to put it into words .. But the LG VS996 Silver has made things a lot easier . With the way aver things works together . When multiple tasks at once.. As i can be talking on the phone an taking pictures of my kids at the same time with out the phone freezing up.. And has a great amount of memory already installed on the phone

Sweepstakes entry received for review.
LG Product Service and Support
Get your questions answered about product setup, use and care, repair and maintenance issues. We can help.
Telephone
Call an LG Support Representative.
(800) 243-0000 Consumer (7am-midnight CST)
(888) 865-3026 Commercial (8am-6pm CST)