Virgin Mobile® Phones
LG Tribute Dynasty™
The new LG Tribute Dynasty™ is packed into
a slim, premium design with all of the features, processing power, space and speed you need to live life to the fullest.
Virgin Mobile® Phones
LG X charge™
The LG X charge™ gives you the extra strength and screen space you need to do the things you love - each and every day.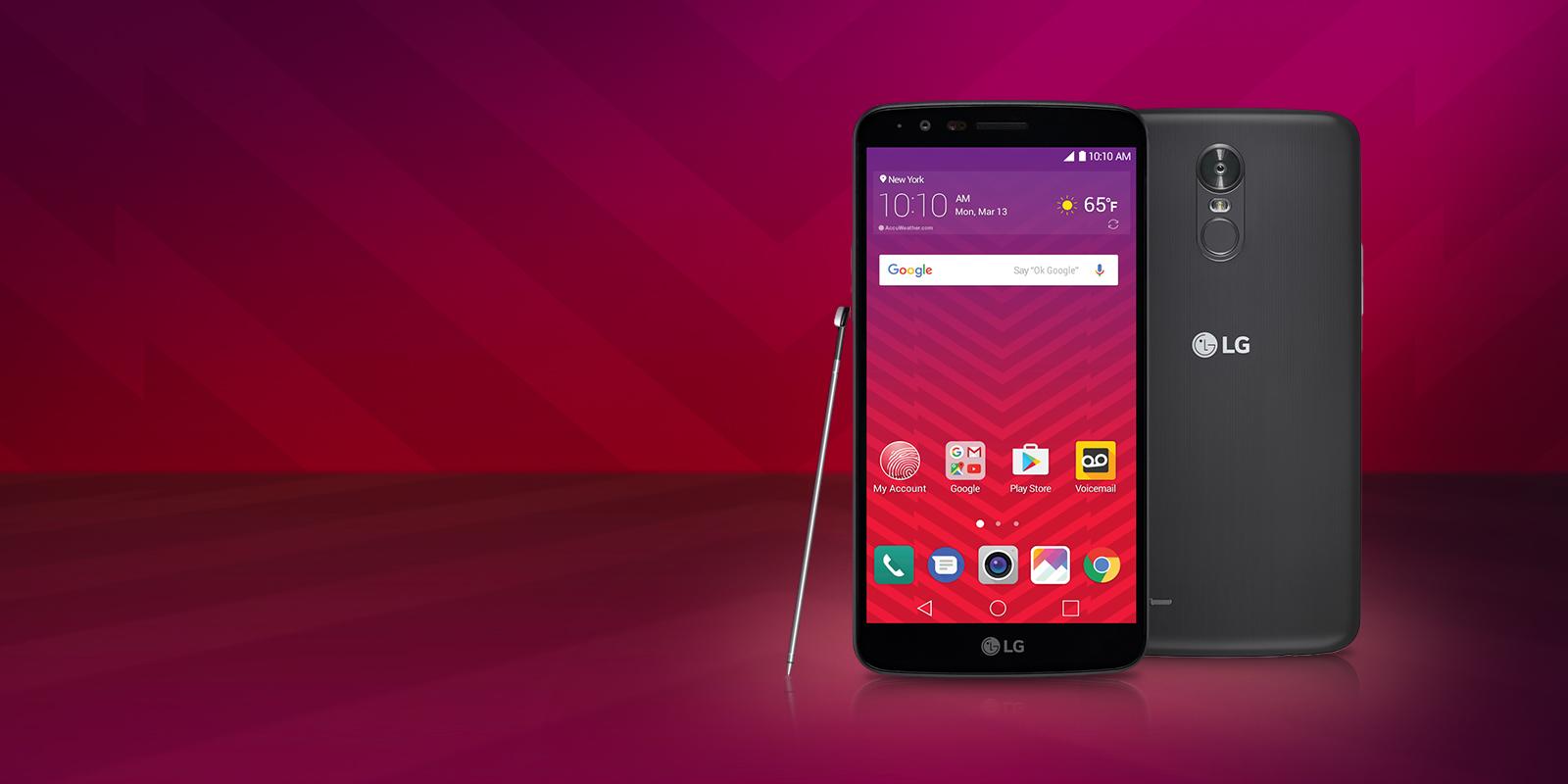 Virgin Mobile® Phones
LG Stylo™ 3
The perfect device for the left or right side of your brain – you can stretch your imagination or manage your life with ease.
Selecting a checkbox will update the products displayed on screen.
Refine Your Search
8
Total Results
Virgin Mobile Phones
Discover the superior and impressive performance of an LG Virgin Mobile phone, designed to power you through your busy day with the sleek and innovative designs you expect from LG.
WHAT CUSTOMERS ARE SAYING
Average Rating for Virgin Mobile Phones

Great features

I love these phone features are great. Good design.

Sweepstakes entry received for review.

Very easy to use

I'm very happy to get this product as my primary smartphone

Great Features

I brought this phone a few days ago because my LG Tribute fell and broke to no repair.

Sweepstakes entry received for review.
Better than an I Phone

This Phone is way better than an I phone . It stays charged a heck of a lot longer and is easy to operate . I could never say enough good things . I just wish that I could give it a ten star rating. This is also great for hearing impaired persons as it will run the Phonak ComPilot Air Hearing aids with ease.

Sweepstakes entry received for review.

good software updates and features for the price

I bought this one month ago it is much smaller than I'm used to, but that said, it is a very good phone, w/good service all around. already frequent updates & the latest Android software. There is one issue, it is the screen. Also, for the insanely low price of purchase there will obviously be disadvantages. The number one issue is the Glass as it is prone to shatter easily. I highly suggest a cover as well as Gorilla Glass. One last gripe, while wearing polarized sunglasses it is impossible

...

read more

to view the screen regardless of ambient light.

Sweepstakes entry received for review.

Looong batt life

3yr review. Battery life is still awesome. Could go a whole day of constant use on a single charge. Dont like the focus of the camera. Takes good pics when it can finally focus on the object you want, but most of the time it cant and blurry pics can be expected greater than 20- 30 ft away. Like your kids school program... Forget it. This LG was so good, I bought my wife one as well and the we also upgraded our kitchen with LG appliances. At least those dont have a camera.....

Sweepstakes entry received for review.
Lots of app space

I bought this phone 6mnths ago love it and accessories to protect it are above all else amazing

Sweepstakes entry received for review.

A Coin Toss : Great Accessibility or Artistic Gem

I bought this phone because of the price and the idea that it could benefit my designing tasks. The large beautiful access is paired with a stylus that is easy and convenient to find when jotting thoughts for later use.

Sweepstakes entry received for review.

Loving fingerprint scanner!!

I bought this about a month ago, for the price it is an awesome phone. If you are a selfie junkie then you may want to look into another phone the camera is the only thing I would complain about.

Sweepstakes entry received for review.
LG Product Service and Support
Get your questions answered about product setup, use and care, repair and maintenance issues. We can help.
Telephone
Call an LG Support Representative.
(800) 243-0000 Consumer (7am-midnight CST)
(888) 865-3026 Commercial (8am-6pm CST)