Find Your Frame
Meet the all-new V30 – LG's greatest video performance yet.
Buy the LG V30 or V30+
Get the NEW Daydream View VR Headset by Google
Plus, receive a bundle of top Daydream games and automatic-enrollment into LG's second year limited warranty program, the LG V30 Second Year Promise.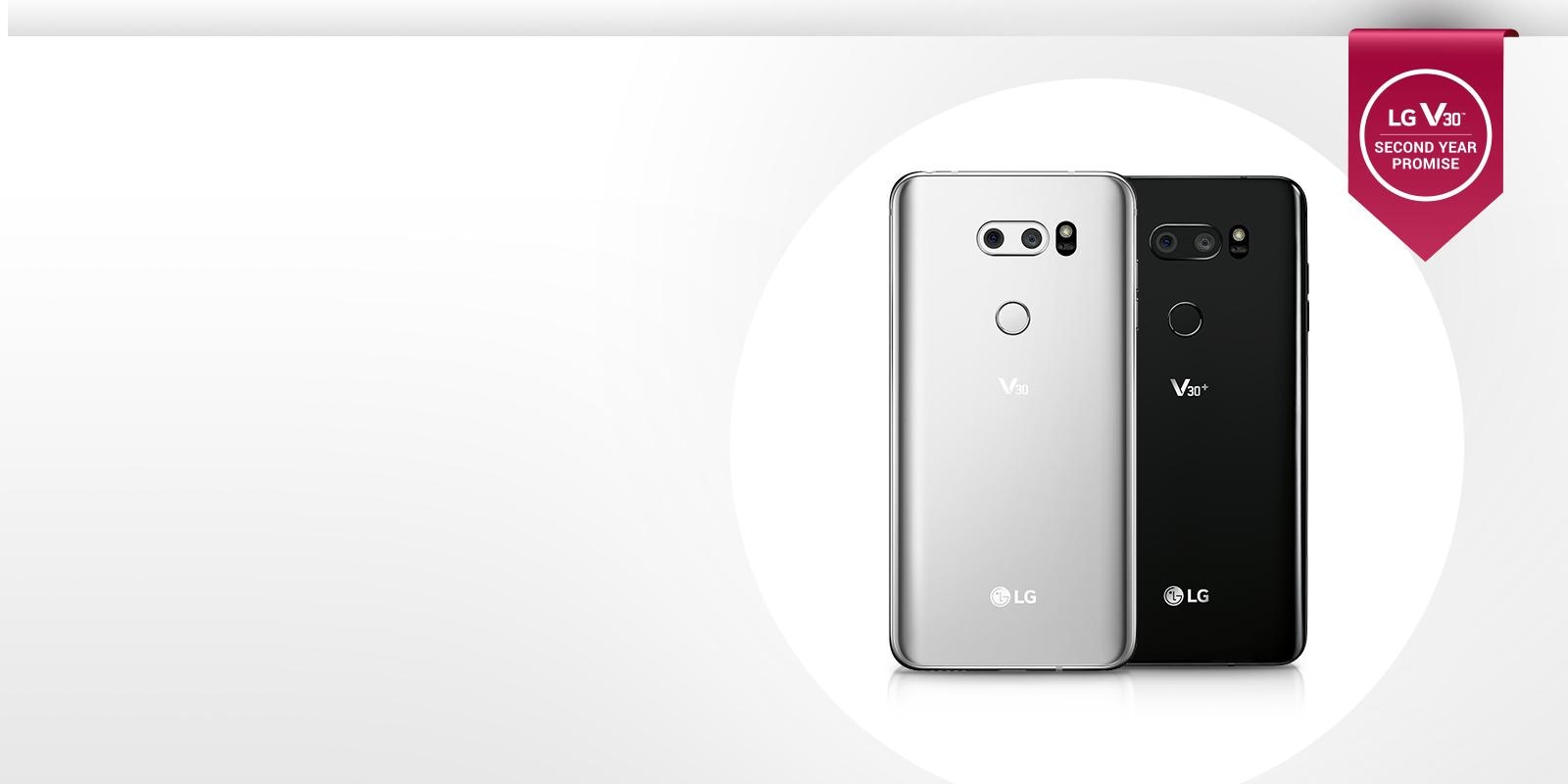 LG V30 | LG V30+
Free Second Year Limited Warranty w/ Registration
Free second year coverage upon registration, with no deductibles, no premiums, and no shipping charges.
That's LG's promise to you.
Selecting a checkbox will update the products displayed on screen.
Refine Your Search
110
Total Results
Android Phones
Elevate your game every day. LG Android phones make it easier than ever to stay connected, stay organized and stay on task. Whether it's for work or play, the innovative Android gives you the power to do it all.
WHAT CUSTOMERS ARE SAYING
Average Rating for Android Phones

love the 2nd mini screen

Bought the V20 to replace LG optimus g pro which i really liked. The V20 is much better with battery life, and the 2nd mini screen I use all the time (just wish it was more customizable ). GPS also is much better, acquires position much faster and holds it better. Screen quality and camera features also top notch. I heard LG did away with the 2nd mini screen on the V30. LG please refine it and bring it back in your next phone. Also would like a waterproof version (is V30 waterproof?).

Sweepstakes entry received for review.

Sammy who?

First LG won me over with the V10. I loved the phone so much and my wife always wanted to use my phone to take pictures of our daughter I bought her the V20 to replace her aging iphone and now she's not looking back. The display is gorgeous and the dual rear facing camera is superb. We are not experts when it comes to taking photos but with this phone you can do many things you would normally need an expensive dslr camera for. So far very pleased and most likely will be purchasing the V30 soon.

...

read more

Good job LG..keep cranking out quality products

Sweepstakes entry received for review.

Love the double screen

I really enjoy the double screen, great for personalizing the phone! I also really enjoy the camera it works great. The screen looks amazing, my daughter loves to watch youtube videos on it because the screen is so big and bright. The phone has also been dropped several times with a case on it and it has incurred no damage. It is a great phone, coming from a Samsung phone, I think LG did a good job with this product and it is quite comparable in quality to Samsung.

Sweepstakes entry received for review.
Great Phone. It won't disappoint.

I wasn't going to replace my old LG G3 phone when the contract was up as the phone worked fine and I was happy with it but accidents happen and then I found myself in the market for a new phone. I already new it would be replace with another LG phone I just didn't know which one at the time. I selected this one and couldn't be happier. The phone has a great camera which takes great pictures. I also love that you can use it as a Mobile Hotspot. If you buy this phone you won't be disappointed.

Sweepstakes entry received for review.

***Excellent***

I bought myself and my wife the same LG G5's about a month ago. We both like the camera, speed, and how they come with a theme store so she dont have to download another system lol. I had a galaxy s5 since they first came out and it was a easy switch !!! To anyone thinking about getting the G5 do it you will not be disappointed I promise that ! simply a MUST HAVE FOR THE FAMILY !!!!

Sweepstakes entry received for review.

Best phone ever owned

Love this phone. Is fast and the camera is awesome. Lots of ram and no lags at all. Love the display and quality of this phone. This is a must have phone.
Decent phone

Overall it's a decent phone for its price. The drawbacks are memory and Wi-Fi connections. This is the first android I've had that doesn't allow you to turn off scanning and disconnects you due to poor internet. I know Wi-Fi sucks in the bus tunnels but I still want to be connected even if its slow. And like a lot of other people have mentioned not being able to move apps to the sd card hinders the amount of apps you can have.

Sweepstakes entry received for review.

Love my phone

Ì`ve had this phone for about two months. It's easy to set up. I have not had any problems, the phone is a perfect size. Not too big, easy on the eyes whend reading. The battery life is ok there should be some improvement. I charge my phone at least twice a day my screen is set to 18, all other things are done to save battery. This still is a great phone. Now that Google has made changes that prevent apps moving to SD card I hope newer phones will have more internal storage. I am happy with my

...

read more

phone. I love the stylus it makes typing so easy phone is loaded with features I could go on and on Great phone

Sweepstakes entry received for review.

Amazing phone for a great price

Just purchased this phone yesterday and its has exceeded my expectations. Its very light, the battery life will astound you, overall its a sleek phone with a ton of features. The ONLY downfall with this device, you dont/wont have the ability to transfer your apps on your phone to your SD card and with only 16GB it kinda prevents you from really downloading a ton of apps regardless of how many GB your SD card has, i think this is a feature LG should consider bringing back if there will be an

...

read more

updated version of this device in the near future, overall, its money well spent.

Sweepstakes entry received for review.
awesome phone

it is the best phone I have ever had. love everything about it.

Sweepstakes entry received for review.

Nice!

I do like my device. And for the affordable price, I do see me returning when its time to upgrade.

Sweepstakes entry received for review.

Great features

Absolutely love this phone best I ever owned. It's easy to use and storage is phenomenal.

Sweepstakes entry received for review.
LG G5 hit or misses

The phone has a better screen quality, the updates are timely and gives the new features constantly. The phone updates will constantly undo the settings that were established. The phone constantly overheats but has a cooling feature and adjusts the temp of the phone.

This review was originally posted to ATT.com.

5 STAR LG G5

Why people bag this phone I'll never understand. Maybe their bad karma. Or star alignment. LOL It has been a great phone. Since my first LGG2. YEP. So hey LG keep up the good work. And anyone not happy with their LGG5 Send it to me....free. Thanks

This review was originally posted to ATT.com.

great phone!

I got this on the next program recently over the g6.i came from a g4.i have owned nothing but lg's since the optimus g.i like there interface and they have been very reliable for me.i choose this over the g6 as the g6 is a lot bigger.and I don't need cutting edge tech all the time.this is a well balanced phone that takes incredible pictures.this phone was super cheap last week from att had a promotion on it.

This review was originally posted to ATT.com.
Better Than Expected

I had replaced my Note 4 with the LG V20 since the performance had declined significantly in the last year. I chose the V20 over the G8 in part due to the 64GB memory. The phone is about the same size as the Note 4, but thinner and lighter. The camera is much better and was an added bonus. I did not buy the phone for the camera. I reviewed it online based on the specs and it delivered. However, I was unable to use my DAC designed for a USB B, not C connection with the V20. No worries,

...

read more

the sound of the V20 is hands down the best on the market. I consider myself an audiophile and was blown away by the performance when using Tidal in hifi mode. Simply, the V20 by far is the best phone I have ever used.

This review was originally posted to ATT.com.

BETTER THAN SAMSUNG S6 EDGE PLUS AND S7 EDGE

I can do practically everything my NOTE 3 does but with NEWER TECHNOLOGY and LESS BLOATWARE. I added Nova Launcher to make a design of icons folders in a circle. Battery life is Great and LG is really what it is cut out to be ... Lifes Good. Until Samsung can come up with something better than the LG V20, I will continue to buy LG products. I gave a performance a 4 because my NOISE app beta version seems to consume the power of the phone.

This review was originally posted to ATT.com.

Gl v20 Great Phone

The only phones I've ever used was Samsung and I decided to switch phones because this one has the best camera ever and if you take a lot of videos it's great for that

This review was originally posted to ATT.com.
Second one is great

I bought this phone in oct or nov of 2016. I had nothing but problems with it from day 1. I sent it back and reaceived the one i have now with and have had not one problem with it. I have been using it all year now. Sending it back had a few steps but they were all smooth and hassle free.

Sweepstakes entry received for review.

Love My Stylo

I have had this for nearly a year and wouldn't give it up for anything. Easy to use, love the stylus.

Sweepstakes entry received for review.

Does important stuff well~!

I bought this for practical purposes: - Large screen - Good battery life - Good call quality - Replaceable battery - 16 GB - 720p The stylus is a nice touch, and does come in handy at time for quick notes. If you're looking for a game toy, this might not be for you.

Sweepstakes entry received for review.
LG Product Service and Support
Get your questions answered about product setup, use and care, repair and maintenance issues. We can help.
Telephone
Call an LG Support Representative.
(800) 243-0000 Consumer (7am-midnight CST)
(888) 865-3026 Commercial (8am-6pm CST)