Healthy Recipes for A Healthier You
LG introduces Healthy Delight App just for you! Surprise your dear ones with a range of recipes to keep you fit every day.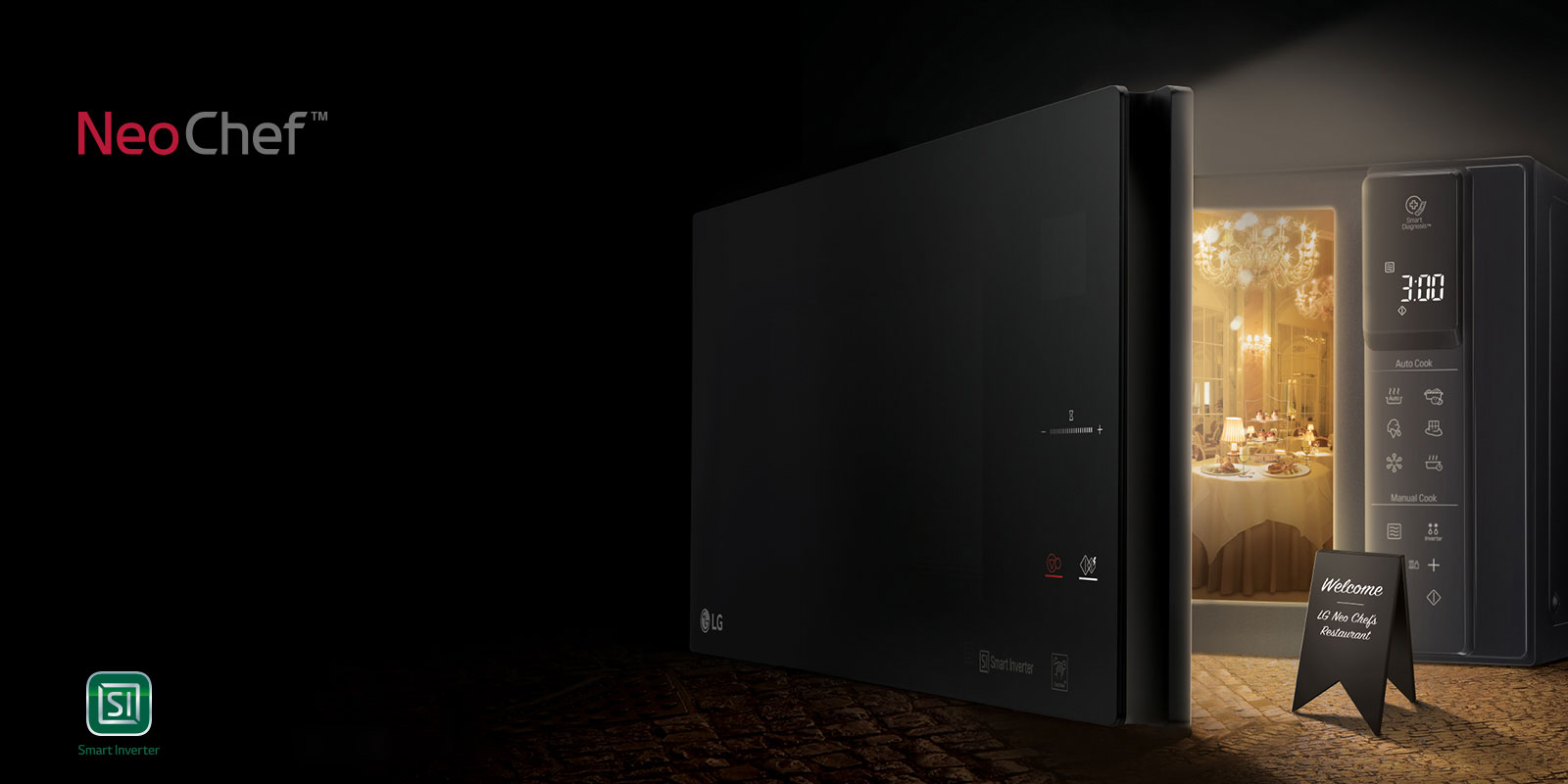 Design your taste with Smart Inverter
LG NeoChefTM is a Microwave oven with Smart Inverter technology. Through powerful & precise control, it provides faster, more even cooking performance. With precise temperature control, you can cook a variety of dishes that are not possible with other microwave ovens.
Selecting a checkbox will update the products displayed on screen.
Refine Your Search
2
Total Results
NeoChef™ Smart Inverter Microwave
The NeoChef™ Smart Inverter Microwave can adapt to incoming power levels, and urges you to always count on your microwave to perform, even in unsupportive voltage and low power supply.