inest Technologies, Premium Materials and an Emphasis
on Craftmanship Make LG SIGNATURE Washing Machine a
Cut Above the Rest
Washing Machine
with Superior Quality
With its 17 degree tilted door, LG SIGNATURE Washing Machine is designed to be easy to load and unload by minimizing wrist and neck strain.
Centum System™ : Optimal noise and vibration management in LG SIGNATURE Washing Machines ensure maximum industry-leading durability.
Product development
The ergonomic door's perfectly circular shape represents one and a half years of hard work and exhaustive trials, the final result being equal parts aesthetic perfection and human-centered technological triumph.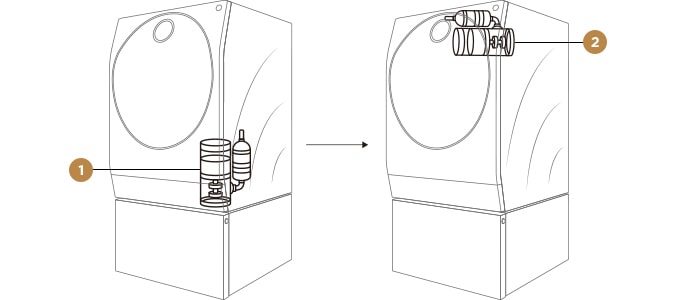 The first-of-its kind horizontal Heat Pump Compressor found in the LG SIGNATURE Washing Machine contributes to its minimalistic, refined design consistent with the high-end brand's essence.
1

[Vertical] Heat Pump Compressor

2

[Horizontal] Heat Pump Compressor
Premium materials
Porcelain enamel coated at 825˚C

The surface is composed of a

porcelain enamel coating

hardened at a temperature of 825°C, making the eco-friendly coating resistant to damage and scratches.
Perfection through
precise craftsmanship
LG SIGNATURE Washing Machines are produced at a rate of 25 units per day, compared with 1,000 units for other washing machines.
While most other washing machines rely on automated assembly lines, LG SIGNATURE Washing Machines are meticulously hand-crafted, requiring twice as much time to deliver superior quality.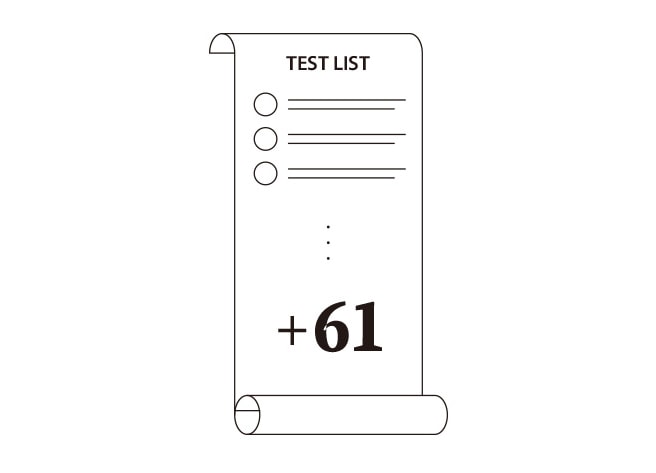 LG SIGNATURE Washing Machines must go through 61 more tests than other washers, and a stringent comprehensive examination set by LG's high standards, before being sent to consumers.
LG SIGNATURE Washing Machines that come out of the factory are subject to reliability tests four times a year, double the industry standard.