LG Monitors with Thunderbolt™ 3
The True Universal Port
LG monitors with Thunderbolt™ 3 provide an optimized speed and versatility with various Mac devices. Discover the benefits of this single advanced port.
5K2K Display
Unparalleled Display
LG Thunderbolt™ 3 monitors provide up to 5K2K(5120 x 2160) resolution through the Thunderbolt™ 3 cable. It can transmit hi-resolution photo and video then express more detailed picture and clearer text.
4K Daisy Chain
The Most Productive Workstation
LG Thunderbolt™ 3 monitors support 4K daisy chain setup. A single cable can connect to display, transfer data and charge your Mac devices simultaneously.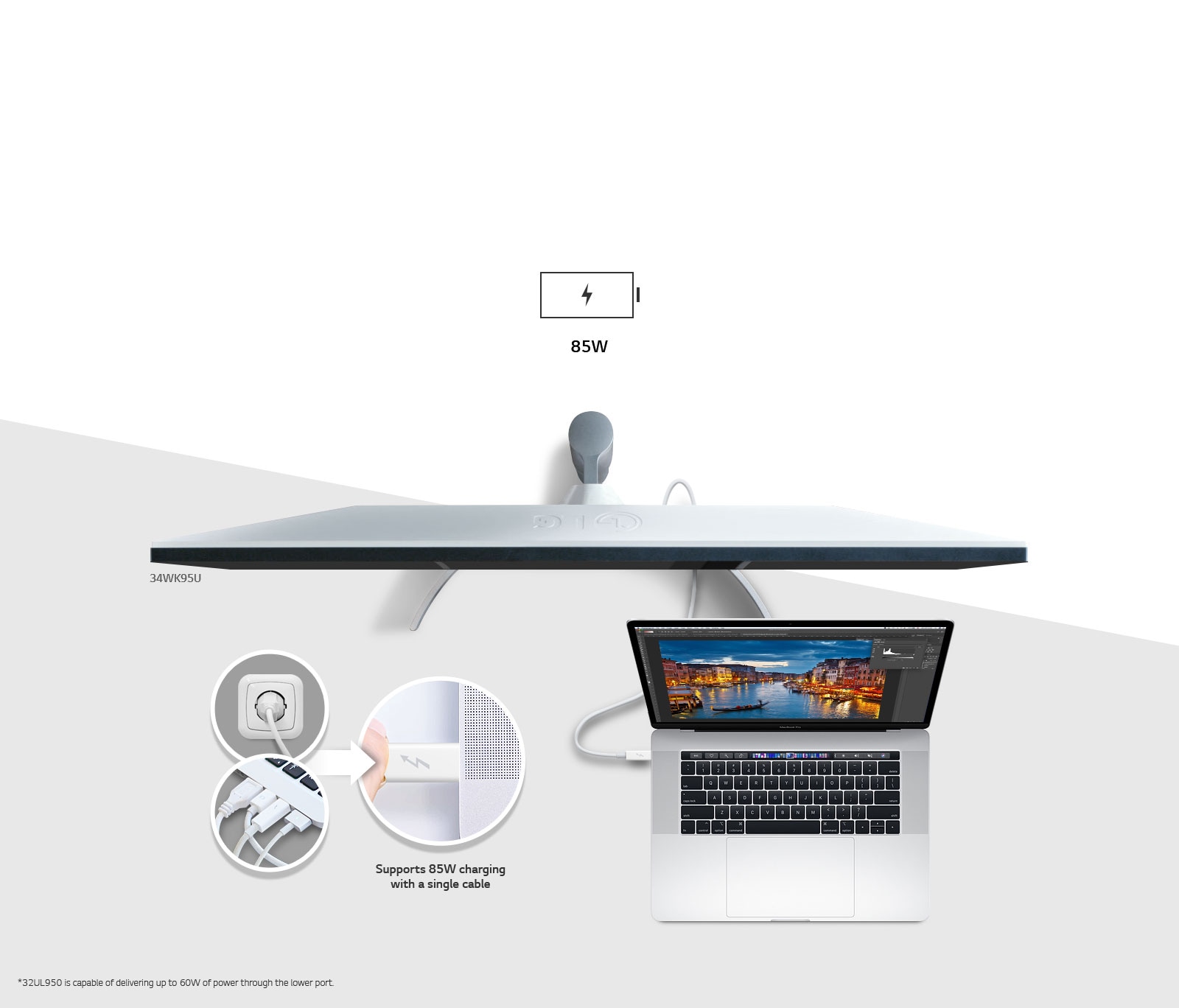 Up to 85W System Charging
More Power for Portability
Begin charging by connecting your devices to the LG monitor through the LG Thunderbolt™ 3 cable. The port can deliver up to 85W of power*, so it charges your device quickly.
Up to 40Gb/s Bandwidth
Improved Lightning Speed
The supported speed up to 40Gb/s bandwidth for video, audio and data, is double speed of Thunderbolt™2. It delivers the fastest connection for display and device.
Mac Compatibility
Perfect Match with All Your Devices
Just connect to ports* on LG monitors and your devices. The simple advanced ports are compatible with all devices** that support Thunderbolt™ 3 and USB Type-C™ perfectly.