Industries
LG Electronics covers a full range of solutions of residential,
commercial and utility.
RESIDENTIAL SOLUTION
We go out to secure the 'Home Energy Management System' solutions
for smart home implementation.
PV Self Consumption
Improvement / Backup
TOU Response
COMMERCIAL SOLUTION
We implement 'Smart Energy Buildings' with optimum energy efficiency
through ESS and building energy management.
PEAK-CUT / PEAK-SHIFT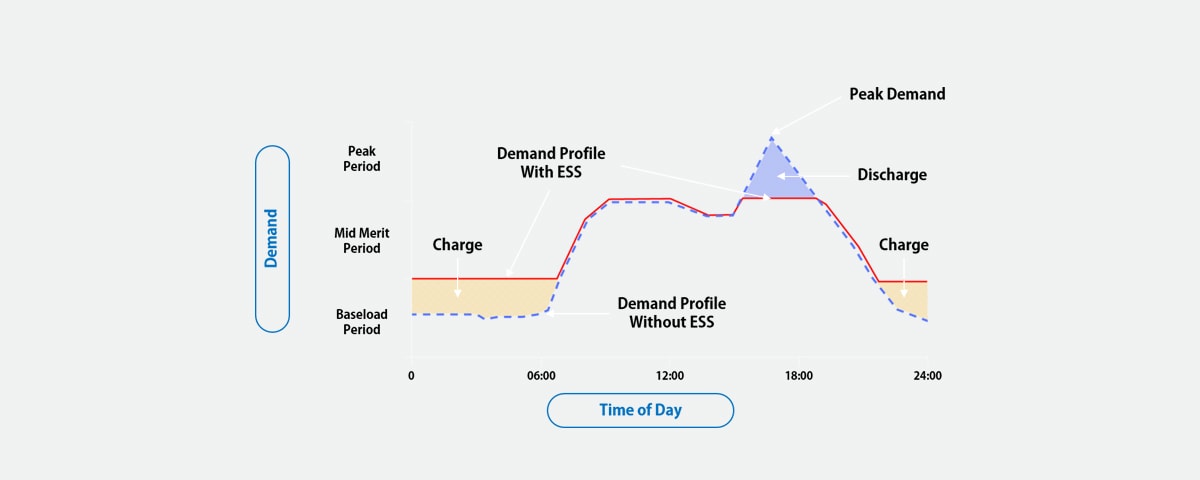 UTILITY SOLUTION
We support 'The Grid Stabilization' with ESS
for Frequency Regulation / Renewable Integration.
Renewable Integration
Frequency Regulation
KEPCO Shingyeryong Substation

Operation : 12/2015
PCS Power : 24MW(1MW x 24)
Battery Capacity : 6MWh
Use : Frequency Regulation
Electricity Savings/Year : $ 5,120,000

Masan University

Operation : 12/2015
PCS Power : 1MW(250kW x 4)
Battery Capacity : 2MWh
Use : Peak Shift
Electricity Savings/Year : $ 67,000
Jeonju Daelim Industrial

Operation : 04/2015
PCS Power : 1MW(250kWx4)
Battery Capacity : 2MWh(45kWx45)
Use : Peak Shift
Electricity Savings/Year : $80,000

Paju LG Display Factory

Operation : 04/2014
PCS Power : 7MW(1MWx4, 750kWx4)
Use : PV PCS
Electricity Savings/Year : $11,900
LG Chem Iksan Factory

Operation : 07/2014
PCS Power : 3MW(1MW X 3)
Battery Capacity : 22.7MWh(7.57MWh X 3)
Use : Peak Shift
Electricity Savings/Year : $440,400

LG Hausys Oksan Factory

Operation : 11/2014
PCS Power : 500kW
Battery Capacity : 1MWh
Use : Peak Shift